These are the top Irish companies to watch in 2018
We list our team's picks for the businesses that are poised to make waves this year.
WHILE BREXIT HAS cast a shadow over an otherwise buoyant Irish economy, there is little doubt that the animal spirits are moving in the right direction for many local firms.
With the new year dawning, here's your guide from the Fora team to the Irish companies that are most worth keeping an eye on over the next 12 months, in alphabetical order:
Broderick's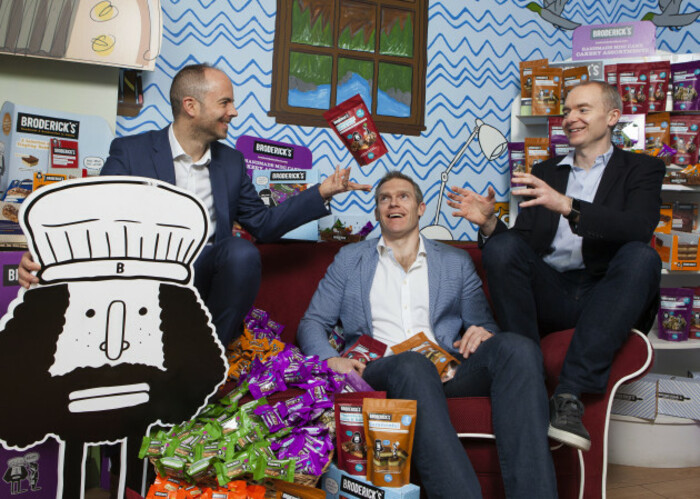 Source: Peter Houlihan
The family-owned cake maker, which already exports to the US and across Europe the Middle East, kicked off the year with the news it had raised more than €6 million for its new factory in Tallaght.
A tasty deal to be sure, but the brothers behind the firm are also branching out with new product lines, looking to capitalise on customers' insatiable appetites for 'healthy' treats.
Capitalflow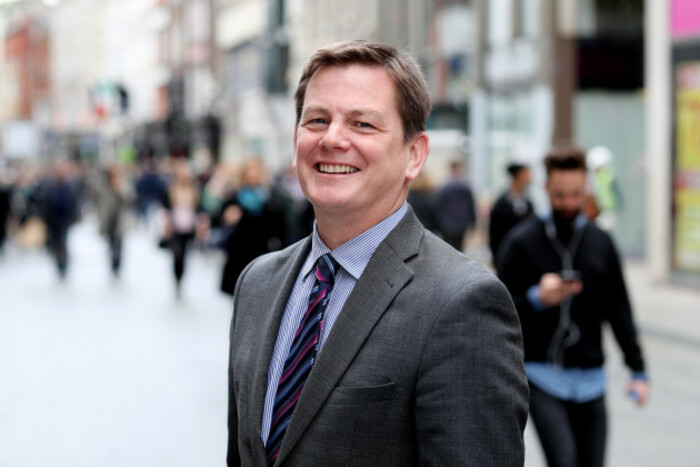 Source: Maxwells Photography
Ireland's SMEs aren't exactly spoilt for choice when it comes to borrowing, with the pillar banks still soaking up the majority of business.
Alternative Lenders like Capitalflow want to change that, and the finance firm has quickly swelled in parallel with the resurgent economy – and you can expect that trend to continue in 2018 with more of the country's SMEs in expansion mode.
Carlow Brewing Company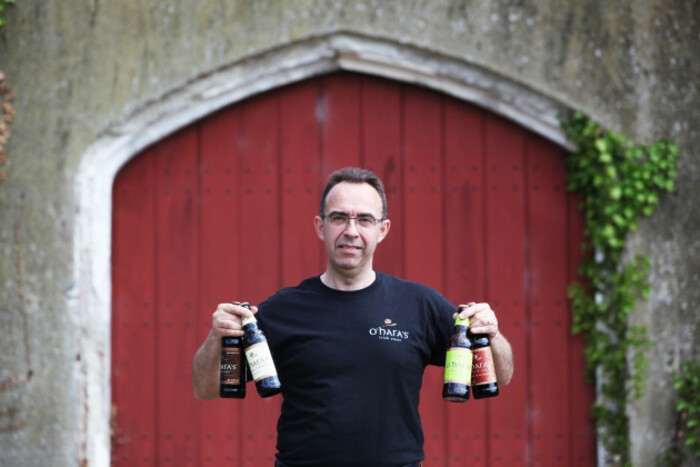 Source: Photocall Ireland
Last year was a transformative one for the brewer behind the O'Hara's label, which snapped up local cider brand Craigies before revealing it has sold a major stake to Spanish drinks firm Hijos de Rivera.
Already one of Ireland's biggest independent brewers, expect Seamus O'Hara's Carlow Brewing Company to push further into export territory this year with some of the €2.7 million that was pumped into the firm earmarked for international growth.
Cubic Telecom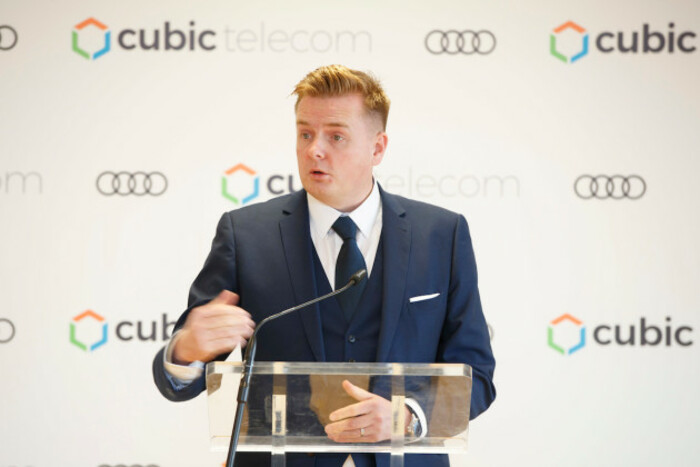 Source: Andres Poveda
The Dublin tech firm, which makes it possible for devices to be hooked up to the internet virtually anywhere in the world, completed one of the biggest investment rounds in Ireland for 2017 with another $47 million put into the company.
After sealing a deal with China Mobile, the world's biggest mobile operator, in June, the decade-old Irish company is chasing more business in the Asian powerhouse with the help of those bucketloads of cash.
Digital Marketing Institute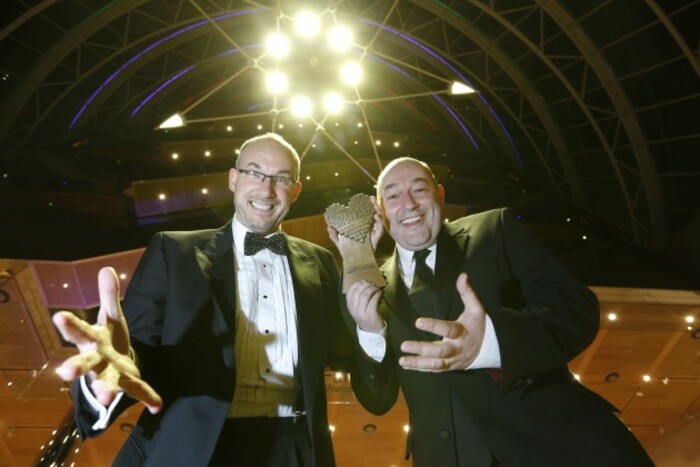 The Dún Laoghaire-based company has been quietly building an international empire in online sales and digital marketing training courses over the past nine years.
But the business got a jump-start during the year when it sold a majority stake for €26 million to a US VC outfit that's previously backed the likes of SurveyMonkey. While some of that cash will go to DMI's founders, a decent chunk will be spend on expanding its business in the UK and the US.
Enet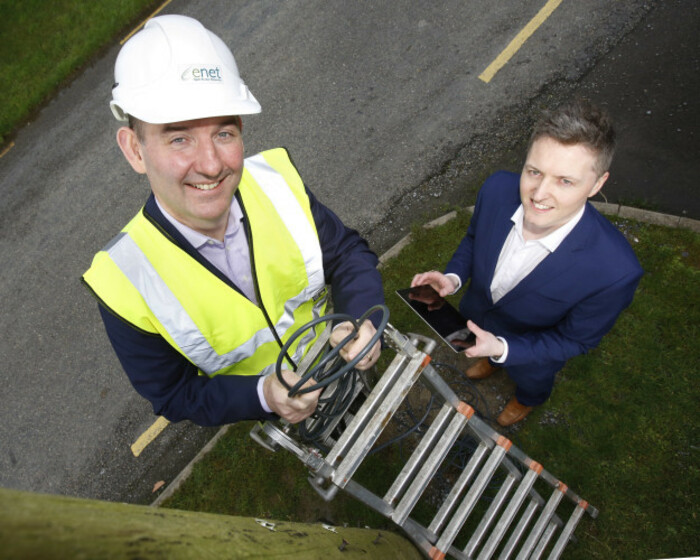 Source: Don Moloney
The biggest Irish broadband company you've never heard of, as it has been christened in the Fora offices, became much better-known after the Irish Infrastructure Fund took a controlling share in a deal that valued Enet at up to €200 million.
But the most important deal yet still looms for the network provider, which is in competition with former state telecoms firm Eir for a tender to build the long-awaited National Broadband Plan.
eShopWorld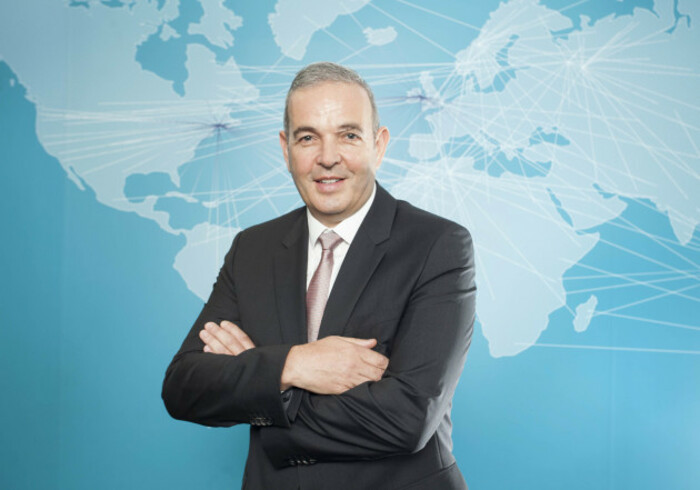 Source: Peter Houlihan
For the third year running, eShopworld was ranked as Ireland's fastest growing technology company in the Deloitte Fast 50 Awards.
But the e-commerce software firm isn't likely to slow down its expansion any time soon, with its headcount due to hit 400 next year amid a spending binge on staff and R&D.
Fire
Past performance may be no guarantee of future results, but you'd be game to bet against Colm Lyon in his latest venture.
The fintech entrepreneur, who sold his previous firm Realex Payments for €115 million, has been busy with Fire, opening an office in the UK and striking a landmark deal with MasterCard to deliver debit cards for customers. Expect more news this year from the man who once told Fora he could "never see (himself) sitting on a beach".
FoodCloud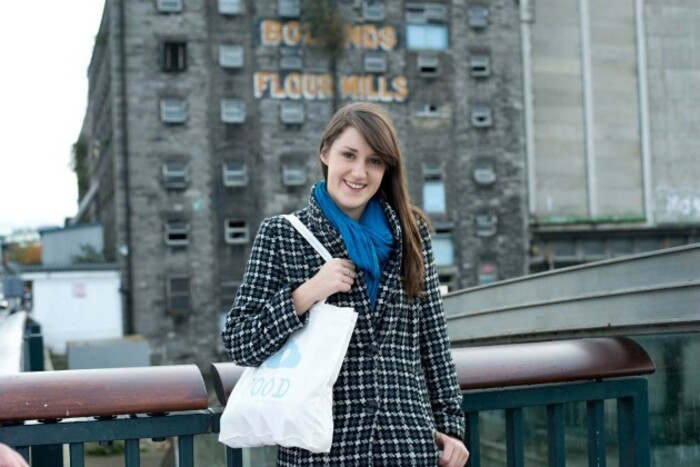 Source: Kim Haughton
The social enterprise, which distributes waste food from supermarkets to charities, has gone through a boardroom shakeup, bringing in heavy-hitters that include Ryanair co-founder Declan Ryan.
FoodCloud also became the latest Irish startup to head to Silicon Valley for the Google-run Blackbox Connect accelerator, while it has been busy signing up more supermarkets in both Ireland and UK to its service.
FoodMarble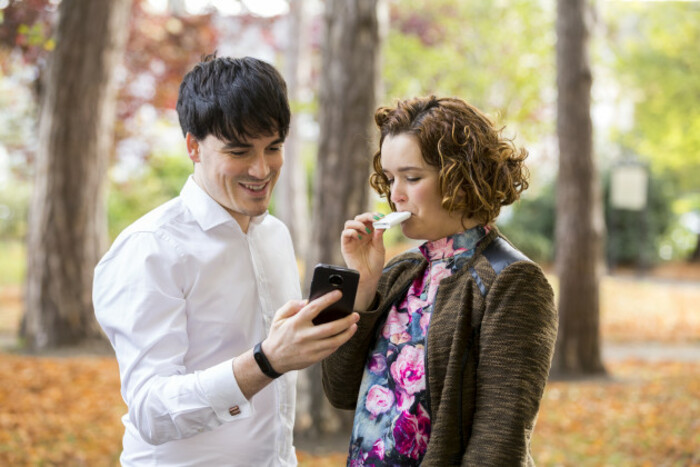 Source: Alan Rowlette
The Dublin startup, which is just on two years old, has already attracted a string of investors, including Sean O'Sullivan's SOSV.
With €1.5 million in funding in the bank, the company is firmly in recruitment mode and has taken thousands of pre-orders for its AIRE device, which helps people pinpoint digestive problems with just a breath test.
Greenlight Medicines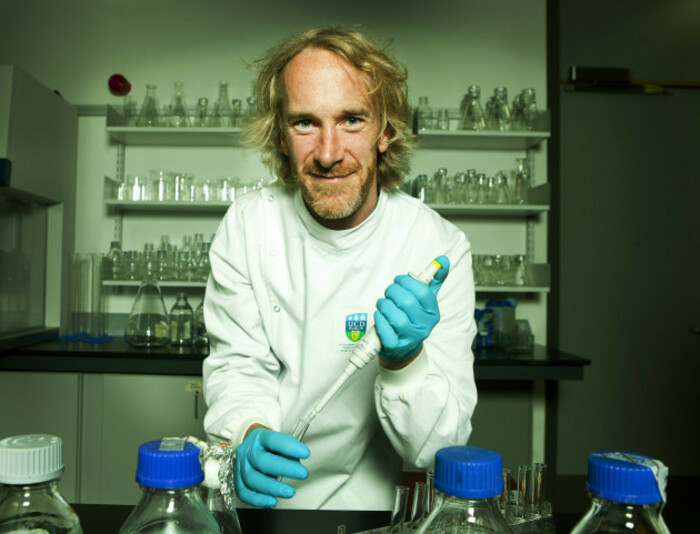 Source: Fennell Photography
Medicinal cannabis is a boom industry worldwide, and Greenlight Medicines wants a piece of the action. With a few million in grant funding under its belt and some big names from the pharma sector on board, it is also very much a growth company.
This year the Dublin-headquartered company is due to open a new facility in Donegal and plans to increase its workforce from fewer than a dozen people to 60.
Jobbio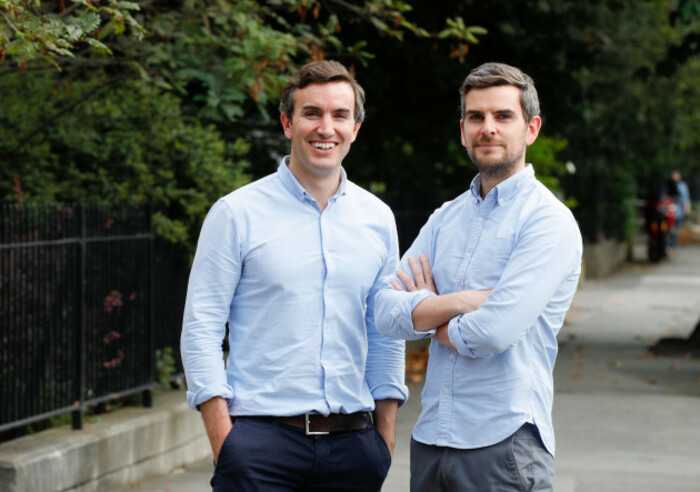 Source: Conor McCabe Photography
Job ads are a tough market to break into, with global tech firms like Indeed and LinkedIn vying with local players – but Jobbio seems to have carved out a successful niche.
The young company, which has raised $15 million from investors so far, has sealed a string of partnership deals with major firms and there are more in the pipeline.
Keywords Studios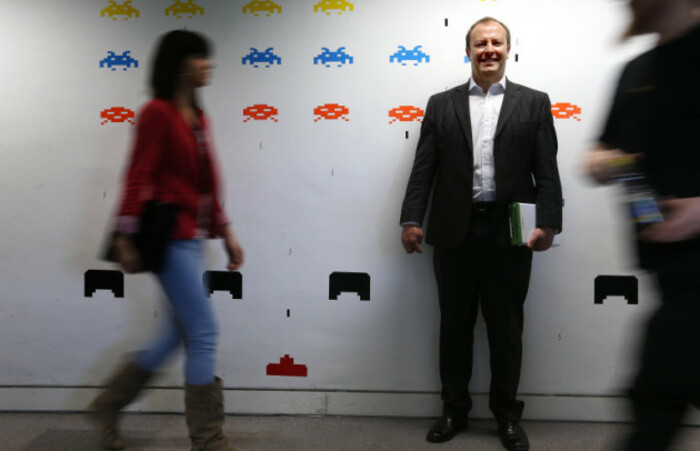 Source: Keywords Studios
While it receives little publicity in Ireland, likely due to its relatively small footprint here, the Dublin-based company is fast becoming a powerhouse of the gaming industry with its model of hoovering up smaller outsourcing firms worldwide.
Last year the now billion-euro business completed its biggest takeover yet, and it expects to hit close to €200 million in revenue this year as it continues its buying spree apace.
Lily O'Brien's
The Kildare chocolate maker has been far from an overnight success, as its founder Mary Ann O'Brien told Fora in October, but this looks like being a landmark year for the 25-year-old business.
Its majority shareholder, private equity fund Carlyle Cardinal Ireland, last month sold the food firm to a Polish company for €40 million, while sales at Lily O'Brien's are expected to top €50 million within a few years.
Immedis
Source: Conor McCabe Photography
A division of one of Ireland's biggest private companies, Terry Clune's Taxback Group, this international payroll and tax services outfit is tipped to be a serious money-spinner in its own right.
Last year Immedis bought a US firm for $10 million as part of its international expansion plans, while it also hasn't ruled out taking on investment from outside the Taxback stable.
Mobacar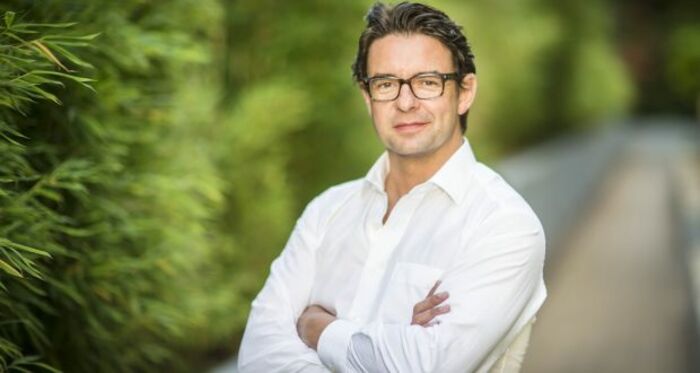 With about $10 million in investor backing, this Kerry-based Fexco offshoot has succeeded in winning some big clients with its AI software for the travel industry.
Despite reportedly being approached by numerous buyers, Mobacar's founder Mike Webster has no plans to sell the now-profitable business, which is expected to roll out more products this year.
Neva Labs
Source: Sam boal/RollingNews.ie
Storyful founder Mark Little is back with his latest venture, which he has described as the 'Netflix for news'. Together with ex-Storyful and Facebook staffer Áine Kerr, he will be working on a relatively simple concept – a subscription service that delivers personalised news to punters.
Of course the devil will be in the detail, but expect a big year from Neva Labs as it launches its first products.
Orreco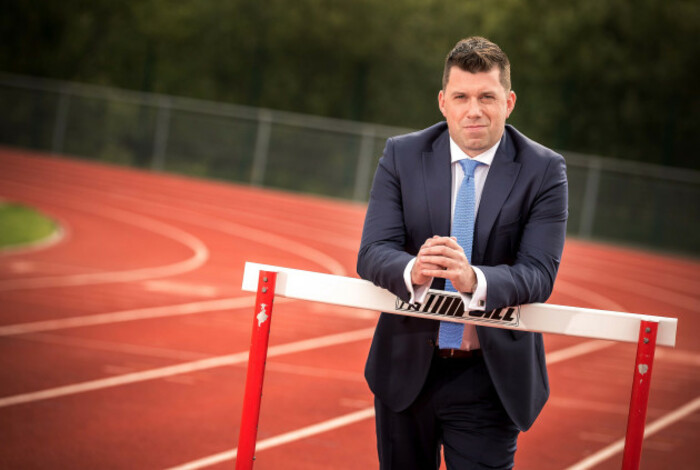 Source: James Connolly
The seven-year-old Galway sports science company last year opened its first office in the US, where it does the majority of its business and boasts clients including professional golfers and Olympic athletes.
With a fresh deal with Newcastle United and an NBA side under its belt, and an ex-Nike dealmaker heading its American operation, Orreco will be looking to sign up more teams and high-profile athletes to boost their performance with its savvy technology.
Pointy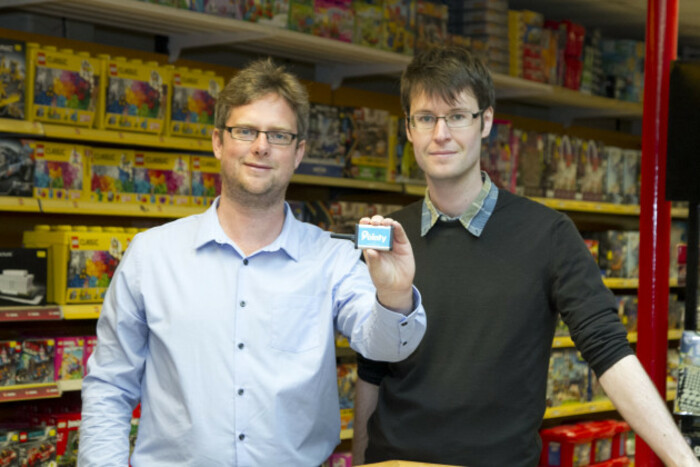 Source: Colm Mahady/Fennells
Some of the biggest names in tech, from the creator of Google Maps to WordPress's founder, have put their money into Dublin-based Pointy, whose software makes it easier for small stores to sell online and for customers to find local retailers' wares.
The startup, founded by serial entrepreneurs Mark Cummins and Charles Bibby, is planning a push into the US after adding hundreds of outlets in Ireland to its platform.
Promise Gluten Free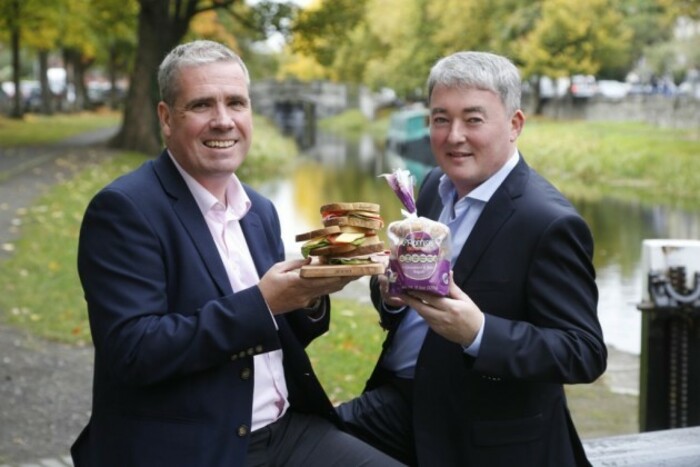 Donegal-based baker Declan Gallagher's gluten-free bread firm came from seemingly nowhere to sell a majority stake to a UK investment outfit at a reported valuation of €100 million last year.
While it's already making good dough (sorry) in the US, Europe and Australia, the investment means it will be ramping up its physical presence in the key markets as it chases more business overseas.
Plynk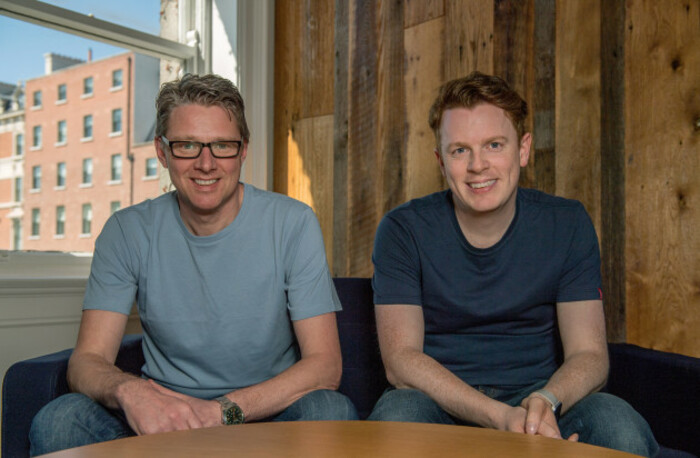 The Dublin fintech startup raised a lot of eyebrows when it announced the closure of a €25 million funding round last year – one of the largest-ever series A investments in an Irish company – led by the mysterious Swiss Privée.
While it will have a tough job differentiating itself from established players like Circle, the money messaging app is localising its product to roll out across Europe, starting with Spain and Portugal.
Sam McCauley Chemists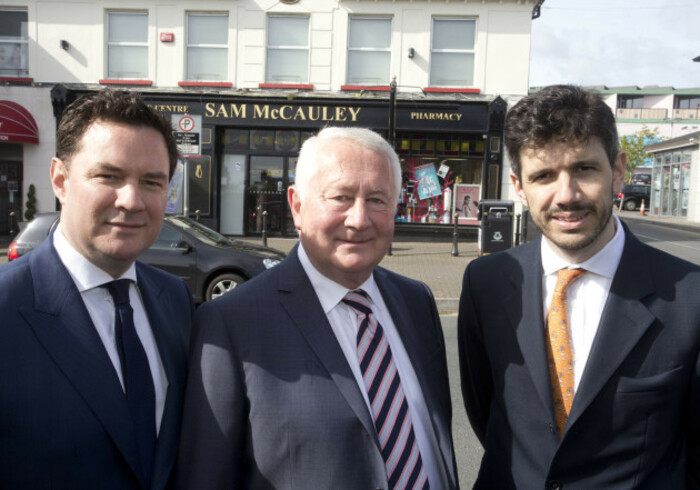 Source: Colm Mahady/Fennells
The country's largest independent pharmacy chain, which started with a single, family-owned shop in Wexford more than 60 years ago, sold a majority share to Carlyle Cardinal Ireland during the year.
The investors have a record of backing winners, and under a new CEO Sam McCauley is working on plans to double its already substantial size over the next few years.
SiSú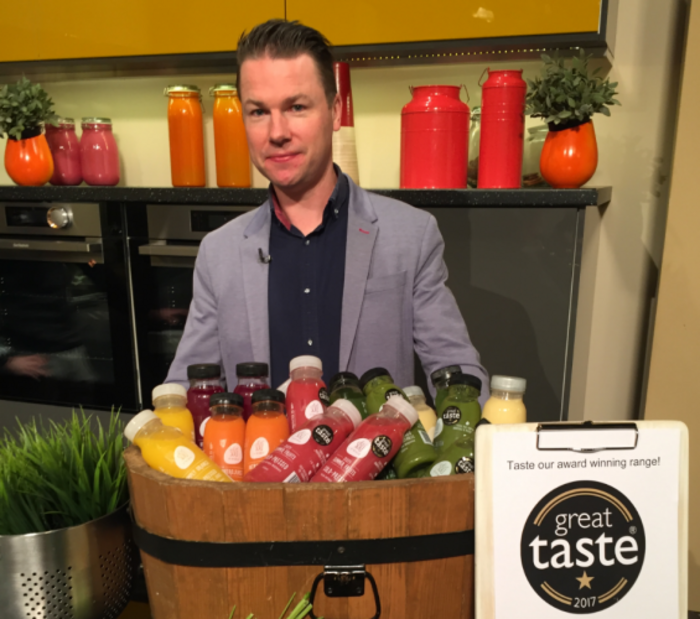 Founded in 2015 by nutritionists Fiona and Bryian McGann, this cold-pressed juice firm has caught the eye of several food industry heavy-hitters, including the former boss of Kellogg's Europe.
The young drinks firm has also formed useful links with BWG, the firm behind Spar in Ireland, and this year it will be using those connections to get in all corners of its home country as well as other European markets.
Strong Roots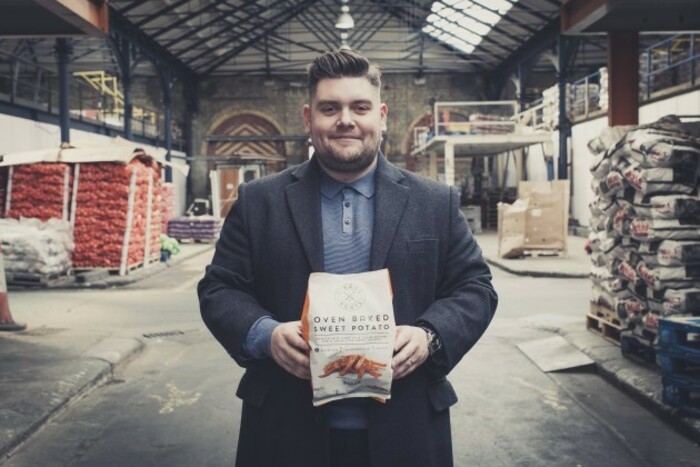 Source: David Sexton
It's almost a given that startups will rack up losses in their early years as they chase growth at the expense of profits. Not so with Strong Roots, whose profits tipped over €300,000 in its first full year of trading.
The firm's ambitious founder, Sam Dennigan, who used money saved for a house deposit to start the company, is targeting €100 million in sales within five years for the business.
Swiftcomply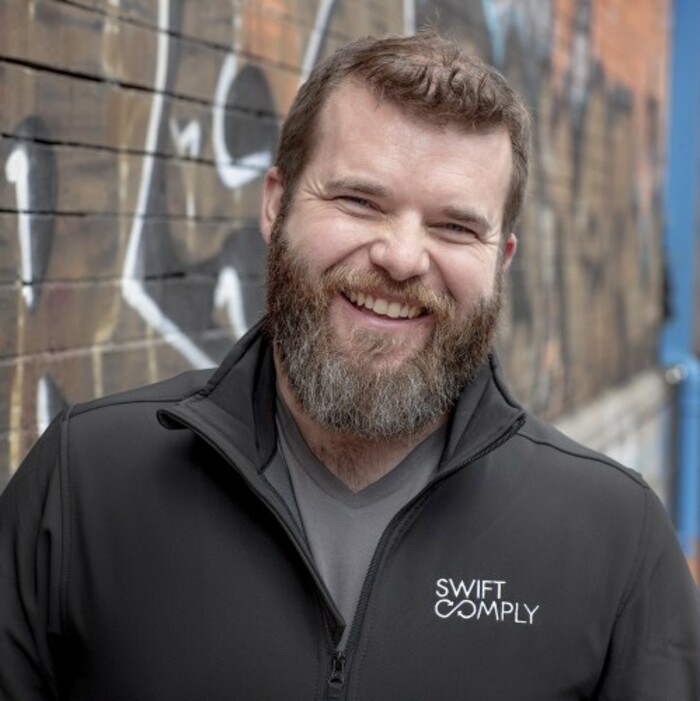 Source: Shane McCarthy
As products go, environmental regulations for the hospitality trade are about as sexy as a cold shower in winter. But that doesn't mean the sector isn't ripe for disruption, as this regtech startup has proven.
Swiftcomply received a very useful leg up into the Silicon Valley tech scene when it added Owen Van Natta, Facebook's former chief operating officer, as an investor and advisor, and it will be busy adding more regulations to its suite this year.
Swrve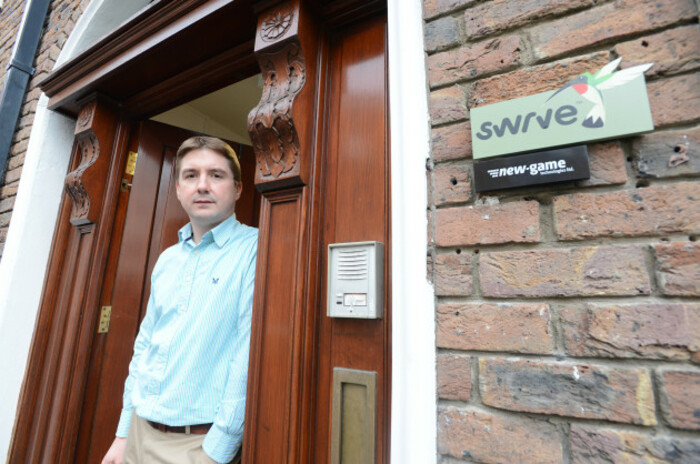 Source: Sasko Lazarov/RollingNews.ie
The Irish-founded, San Francisco-headquartered company has been taking on serious investment, with its latest funding round alone worth $25 million.
With the cash injection, the firm will bolster its engineering teams in Dublin and the US, as well as ramping up sales operations in the two continents.
Teeling Whiskey Company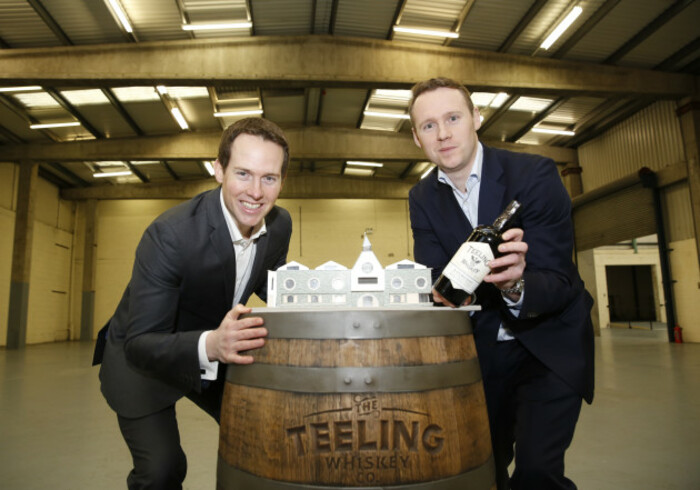 Source: Sasko Lazarov/Photocall Ireland
New distilleries have been springing up around Ireland like wildfire, but this Dublin operation remains the standard-bearer for the new generation of producers.
In the biggest deal yet for the still-young brand, it sold a minority stake to Bacardi last year. The tie-up will mean Teeling Whiskey can tap into the same distribution network as the drinks behemoth in the US, the world's most important market for Irish whiskey.
Sign up to our newsletter to receive a regular digest of Fora's top articles delivered to your inbox.