Bebo and Microsoft's founders are pumping cash into this retail tech startup
Dublin-based Pointy has closed a series A round of investment worth $6 million.
SEVERAL TECH HEAVY hitters have pooled together to invest $6 million in Irish startup Pointy, a company that helps small retailers sell products online.
Some notable angel investors that contributed to the funding round include WordPress founder Matt Mullenweg, Google Maps creator Lars Rasmussen and Bebo co-founder Michael Birch.
Irish-based investment firm Frontline Ventures led the series A round of investment into Pointy alongside US outfits Vulcan Capital and Draper Associates.
Other angel investors who invested as part of the round include Transferwise co-founder Taavet Hinrikus and Irish rugby player Jamie Heaslip.
Commenting on the announcement, Pointy chief executive Mark Cummins said the funding will be used to target more growth in the US.
Pointy was set up in 2014 by serial entrepreneurs Cummins and Charles Bibby who first met while studying robotics at Oxford.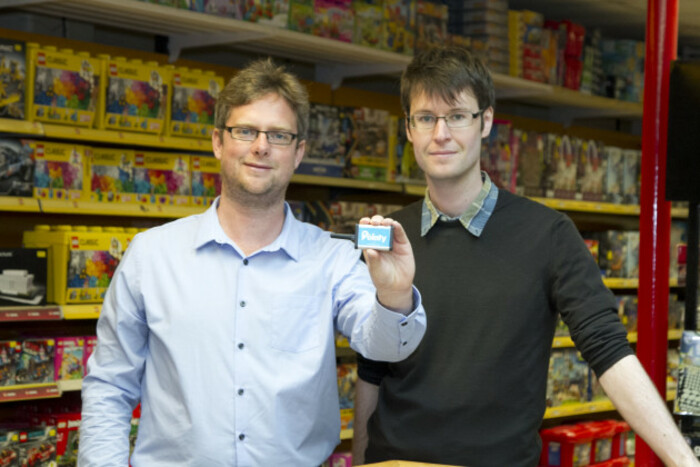 Source: Colm Mahady/Fennells
Before this latest venture, Bibby designed the security systems for the London Olympics in 2012 while Cummins sold his last startup, which developed search-by-image technology, to Google.
This is the first round of investment Pointy has raised since its initial €1.2 million seed round in 2015.
The startup's product, the 'Pointy box', is a small device that links a shop's barcode scanner and automatically uploads scanned items on a website for the shop.
Since it launched the product in 2015, the 'Pointy box' has been used by retailers across the UK and Ireland and firms in 48 US states.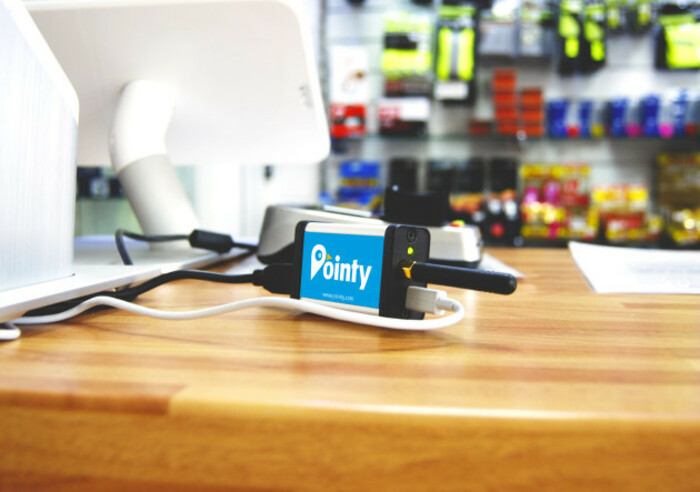 Source: Pointy
Microsoft founder
Draper Associates and Vulcan Capital are US-based venture capital firms, with the latter an investment-arm of Paul Allen's Seattle-based company Vulcan Inc.
The business magnate, who co-founded Microsoft with Bill Gates, also owns a number of other companies in the US, including NFL franchise the Seattle Seahawks and other sports teams based in the US city.
Vulcan Capital has backed a number of high-profile startups in the past such as music streaming service Spotify and ride-sharing app Uber.
Draper Associates has invested in a number of notable tech firms including internet phone service Skype, smartwatch firm Pebble and crowdfunding platform Indiegogo.
Sign up to our newsletter to receive a regular digest of Fora's top articles delivered to your inbox.
read more on