'I left my company after 20 years and started a new one. I felt I could do much more'
As part of our weekly How My Business Works series, we profile Dublin lender Capital Flow.
SPENDING THREE HOURS driving to and from work four times a week for 10 years would grind down almost anyone, but Harry Parkinson puts a brave face on it.
"You can do hands-free calls during it and get some work out-of-the-way early," he tells Fora. "When you look at the UK, no one thinks anything of two-hour commutes.
"(When I was working in the UK) I would have spent three days a week moving between Glasgow and Leeds. The Scottish flight is 35 minutes and the Leeds flight would be 50 minutes. I did that three days a week for 10 years."
As the head of Capital Flow, one of the largest alternative financial lenders in Ireland, the Belfast native now faces a similarly unenviable commute almost every weekday from the capital in the North of Ireland to its counterpart in the republic.
However, Parkinson is a patient man, as evidenced by the fact that he is building a new business virtually from scratch for the third time in his career.
Parkinson, 53, joined National Australia Bank in the early 1980s and worked for the company for the best part of 20 years, expanding the bank's invoice lending operation across Ireland and the UK from a team of 18 to 126.
In 2005, part of the business that Parkinson had helped set up was being taken over by Danske Bank, and the businessman was faced with a choice.
"I could have relocated to the UK, which I didn't fancy doing with a young family, I could have moved into corporate banking or stay in the job that I was in knowing that it was going to be massively downsized," he says.
Parkinson decided to stay on with Danske until he "found something better". While there he began pitching his idea for a new alternative finance lender in the Irish market to UK organisations, and one finally bit in the form of London-based Close Brothers.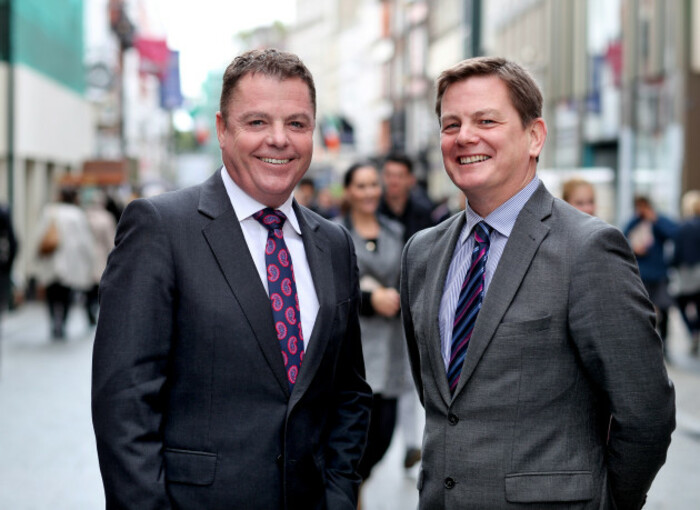 Source: Maxwell Photography
Asked why he decided not to stay put at Danske he says: "I had ambitions to do much more and I couldn't see a career opportunity for me there. I believed in my own ability and it motivated me to pull together a business opportunity."
Parkinson was given the task of setting up and growing the company's invoice financing division, saying that he was "left to his own devices from a standing start".
"I had set up a company before, but this time it was a bit of a slow burner. We went from three people to eight, then 14. We had 54 people and just short of €250 million lent out by the time I left."
Start again
After working with Close Brothers for the better part of a decade, Parkinson decided to strike out on his own again, but this time with the help of a private equity backer with deep pockets.
Pollen Street Capital had helped set up a UK lender, Shawbrook, which had successfully completed an initial public offering within five years of being established. The group was looking to repeat the trick in Ireland and found a partner in Parkinson.
With the financial backing of Pollen Street, Dublin-based Capital Flow was launched in November 2015 with the announcement that it had €300 million available to lend to Irish small- and medium-sized businesses.
The firm specialises in alternative forms of financing, such as invoice financing, where a business can draw down money on the back of an invoice. Alternative finance tends to be more specialised and flexible than a straight bank loan, although it is also usually slightly more expensive.
Source: Youtube
With private equity money behind it, Capital Flow grew much faster than Parkinson's other businesses.
"We started with four people in Capital Flow and this grew to 12 in a three-month period. Once all the processes, like getting documents and funding lines in place, were done, we were then able to bring in a sales force. Now we have 33 staff," he says.
"The difference now is the level of expertise we have. (With Chase Bros) I did almost a solo run, now we have a senior management team and it is a team effort rather than me on my own."
Traditional businesses
Capital Flow tends to mostly give out money in loans that are secured against an asset, such as when a business wants to buy a truck or a car.
"Our core product is funding hire purchase agreements," Parkinson says. "If it is a hard asset we can provide funding against it, for example engineering equipment or a truck, anything that a traditional SME is looking for.
"We also do soft assets, like the refurbishment of a kitchen, (but) I would say that 90% of our loans would be for hard assets."
Because of this Capital Flow mostly deals with businesses in areas like transport, manufacturing and construction. So far the company has loaned out €50 million to more than 200 Irish SMEs, the bulk of which are in these areas.
"I would argue that if you are a mid to large corporate, trading profitably the banks are very keen to do business with you; that is not our market," Parkinson says.
He says that the company is after "traditional SMEs that need to get access to funding", and it isn't put off by companies that have a year or two of poor trading on their records.
"If a client has been in arrears I like to think that we price in that risk," he says.
The company is most active in Dublin and Belfast, although it has a presence in most major Irish cities such as Cork, Limerick and Galway.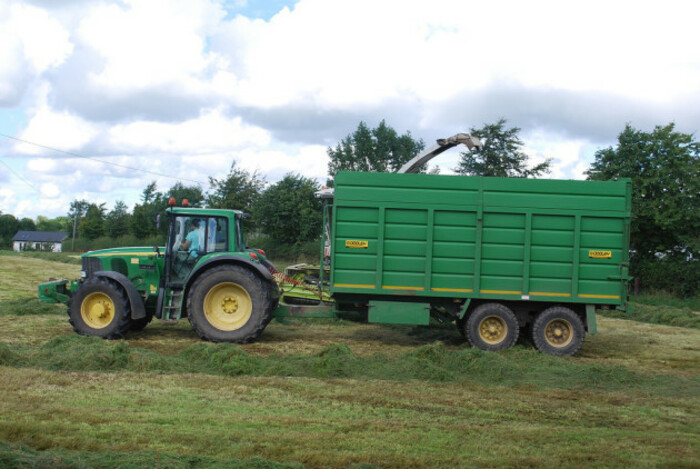 Harry the haggler
When it comes to how much the company charges borrowers, however, Parkinson won't give details – saying only that there is a "huge range" of rates.
"We don't have a model where we say that the size of the loan is X, so we have to charge Y," he says. "It is discretionary, and it means that customers can negotiate."
The Belfast native says that the firm "isn't interested" in being cheaper than the pillar banks, which typically charge about 6% to 9% for small business loans, although he adds that those organisations are Capital Flow's major competitors.
"Traditional banks are the competition, we don't really clash with other alternative lenders," he says.
"We are not interested in buying business on price. I think that is a short-term solution. Long-term, it is about building relationships and trust.
"It is all about speed of response, the access to decision makers and being creative in how we do things."
Challenger
Capital Flow has been billed as a 'challenger bank', poised to upset the Irish lending markets because of the sum of money behind it.
While it's not there yet, Parkinson is hoping that Pollen Street can help the company follow in the steps of Shawbrook and become a serious rival to the traditional lenders in the coming years.
Some have already murmured about the possibility of a stock-market listing down the line, and it's not something that Parkinson rules out.
"We are funded by private equity and they will be looking for an exit (at some stage)," he says. "If you look at what Pollen Street did with Shawbrook, that was a five-year journey. I don't think ours will be longer. I have 32 people already and we're only in year one.
"We have access to €300 million in funding and I'm building a team to use that as quickly as possible. We want to be the number-one specialist business funding provider in Ireland."
Parkinson himself doesn't seem to have an exit strategy in mind, and has more important things to focus on in the next few months anyway.
"I am getting married in July and I see myself as a very young entrepreneur," he says. "I have no intention of retiring and am very keen to continue my career.
"This is the third time I have started a business, so hopefully this will be a huge success, we'll wait and see."
This article is part of our weekly series examining the nuts and bolts of businesses. If you would like to see your company featured please email news@fora.ie.