One of Ireland's top craft brewers has snapped up a rival cider brand
The Carlow Brewing Company is buying Craigies Cider, which was set up in 2011.
THE FIRM BEHIND Irish craft beer O'Hara's and the Falling Apple cider brand has acquired rival craft producer Craigies Cider.
O'Hara's maker Carlow Brewing Company is one of Ireland's largest independent beer producers after investing about €1.5 million in 2014 to expand capacity at its Bagenalstown base.
As part of the deal, the company has purchased Craigies' production operation in Wicklow, which will allow it to bring all of its cider-making in-house. The value of the sale wasn't disclosed.
Speaking about the announcement, Carlow Brewing Company chief executive Seamus O'Hara said his company is taking on a very popular brand.
"We launched Falling Apple Cider in 2015, and the goal was to take the cider production in-house, the deal with Craigies has facilitated this objective," he said.
"It will allow us to expand and innovate our Falling Apple range, and also continue to produce the Craigies cider range to the high standard their many fans expect.
"We see the ciders as complementary, and we look forward to introducing some really interesting and exciting new ciders from both Falling Apple and Craigies to Irish cider lovers and beyond this year"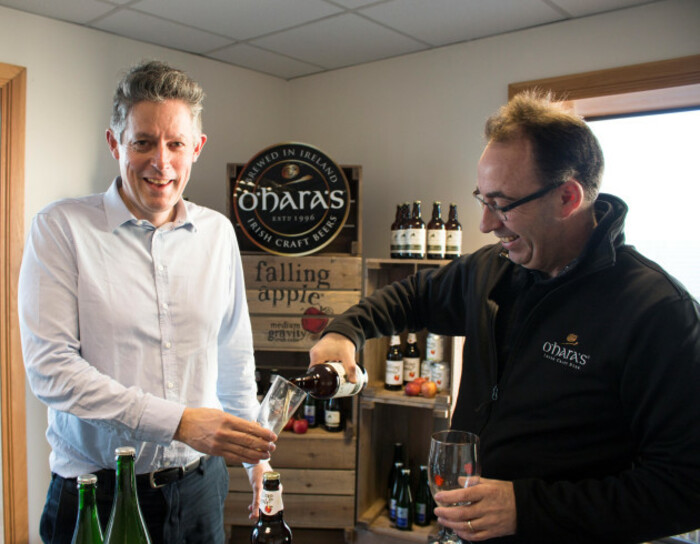 Source: Craigies Cider
Craigies Cider co-founder Simon Tyrrell said the sale will allow his company, which was set up in 2011, to achieve its goals and that he will stay on board at the company following the takeover.
"In moving the business on to them there's more a sense of passing the baton than selling up," he said.
"Seamus had already developed another cider brand in Falling Apple but we appreciated that he wanted to dive deeper into production and explore the different expressions of cider that exist.
"We felt that we had the know-how and the production equipment that would fit well with this ambition. The setup in Bagenalstown is so good and their sales network so well established that in terms of production, new product development and distribution it was the number one option for us."
The expansion by Carlow Brewing Company has come in the middle of a craft beer boom in Ireland.
There has been a spike in microbreweries popping up recently, with the number in Ireland quadrupling to over 60 in the space of four years alone, according to Bord Bia.
Total turnover at craft beer Irish companies has increased eleven-fold since 2011 to reach nearly €60 million.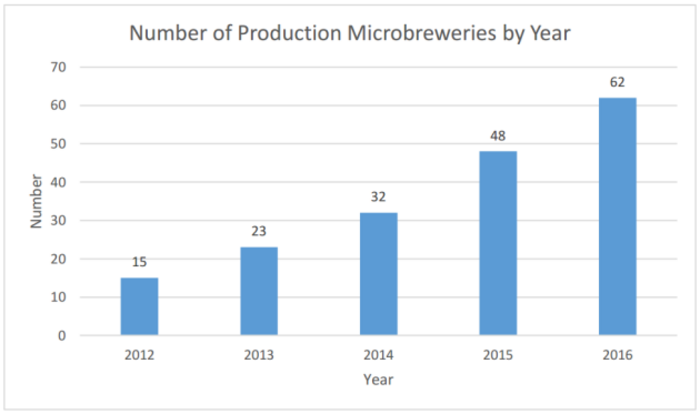 Source: Bord Bia
Profits
Carlow Brewing Company, which was set up in 1996 and is co-owned by O'Hara and local businessman Victor Treacy, has been delivering a healthy return for its backers in recent years.
Recent accounts for the firm showed it delivered a profit of nearly €500,000 in the year ending 31 March 2016, taking accumulated profits to €1.5 million.
The company was sitting on a cash pile of more than €2 million at the time.