Investor takes majority stake in Sam McCauley Chemists in huge €50m deal
The pharmacy chain was set up in Wexford almost 60 years ago.
A MAJOR INVESTMENT company is taking a majority stake in Sam McCauley Chemists in a deal estimated to be worth more than €50 million.
Carlyle Cardinal Ireland announced today that it has agreed an investment in the pharmacy chain.
While terms of the agreement were not disclosed, Fora understands that the deal is worth more than €50 million and is for a majority stake in the business.
Sam McCauley, whose parents set up the chain in 1953, is still a "significant shareholder of the company" and will remain on its board of directors.
McCauley joined his father's business in 1978 and transformed it from a single family-owned chemist shop in Enniscorthy, Wexford, to the third-largest retail pharmacy group in Ireland.
Ian Daly and Jonathan Cosgrave, both Carlyle Cardinal Ireland directors, have also joined the board of Sam McCauley Chemists.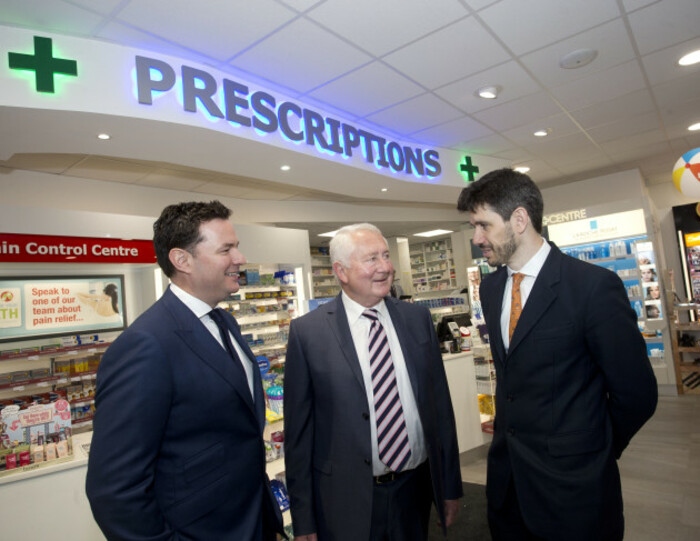 Source: Colm Mahady/Fennells
Scale
Sam McCauley Chemists was Ireland's largest independently-owned pharmacy group. The chain has 30 stores and almost 600 employees across Ireland, and had a turnover of €75 million in 2015.
Carlyle Cardinal Ireland is a major fund set up by US giant the Carlyle Group and the Dublin-based Cardinal Capital Group.
Over the last few years the company has made several notable investments in a slew of major companies, including the likes of AA Ireland and Lily O'Brien's.
The investment in Sam McCauley Chemists, first reported in the Sunday Independent, is expected to be completed by the end of the summer.
It is subject to approval from the Competition and Consumer Protection Commission.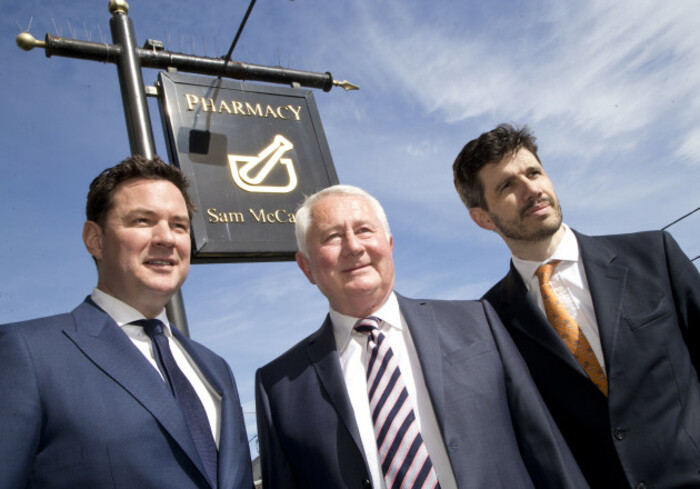 Source: Colm Mahady/Fennells
Once the deal is completed, Patrick McCormack – the current managing director of Sam McCauley Chemists – will retire after more than 25 years' service at the company.
Evolution
The statement from Carlyle Cardinal Ireland said that McCormack, who joined the firm in 1991 and was appointed managing director in 2007, will "pursue other business interests".
Tony McEntee, the former chief executive of Allcare Pharmacy Group and finance director of Lifestyle Sports, will join the company as its new CEO.
In a statement, Sam McCauley said that the pharmacy his family started has expanded over the years "through a continuous focus on introducing new products and services".
"The investment from CCI allows us to continue this growth as an Irish-owned business and will accelerate future innovations," he said.
Rumours have been circulating for years that several people were interested in buying into Sam McCauley Chemists. It was previously reported that the chain was a target of Lloyds Pharmacy.
Sign up to our newsletter to receive a regular digest of Fora's top articles delivered to your inbox.
read more on