A Dublin startup tackling stomach problems with a breath test has raised nearly €1.5m
FoodMarble is being backed by Sean O'Sullivan's VC fund SOSV.
IRISH STARTUP FOODMARBLE has received £1.3 million (€1.45 million) in funding from a number of international and Ireland-based investors.
The early stage company, which was founded in Dublin last year, has developed a gadget – called AIRE – that can help people pinpoint food that is negatively affecting their digestive system.
The company was set up by academics Aonghus Shortt, Lisa Ruttledge, Peter Harte and James Brief.
AIRE is FoodMarble's only product, but the firm said some of the funding raised will go towards expanding its offering.
The pocket-size digestive tracker works by analysing a user's breath and identifies what food types the user is struggling to digest. The results of this analysis can be accessed using a smartphone app.
The device can help people who struggle with digestive problems such as bloating, constipation and diarrhoea, according to FoodMarble.
Shortt told Fora that the startup's plan is to hire up to 15 staff on the back of this investment.
He added that he wants to hire developers, designers, data scientists and marketing staff to help grow the company.
The AIRE product is yet to be released, but the company has more than 5,000 pre-orders online for the product, which is currently available for €129. FoodMarble is expecting to fulfill these orders by the end of 2017.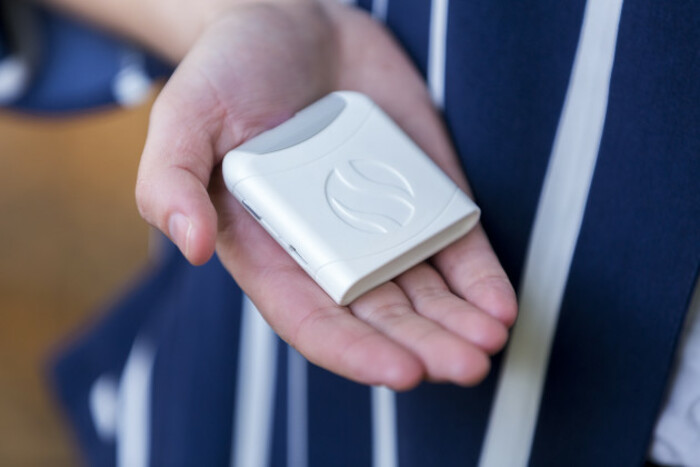 Source: Alan Rowlette
Investors
One investor backing the fledgling firm is Breed Reply, a London-based investment firm focused on early-stage 'internet of things' businesses – firms which make everyday items that are also connected to the web.
SOSV, a venture fund owned by Irish-American investor Sean O'Sullivan, has also pumped further funding into the startup.
FoodMarble already received financial backing from SOSV when it took part in the HAX hardware accelerator, a startup bootcamp run by O'Sullivan's firm.
Sign up to our newsletter to receive a regular digest of Fora's top articles delivered to your inbox.