The co-founder of Ryanair has joined the board of Dublin startup FoodCloud
The non-profit organisation helps businesses redistribute surplus food to charities.
DECLAN RYAN, THE co-founder of Ryanair, has joined the board of prominent Irish startup FoodCloud amid a shake-up of the company's board.
Started in 2012, FoodCloud is a non-profit that redistributes leftover food from supermarkets and businesses to charities.
Businesses use the company's app to upload details of their excess food. The service then texts a local charity, who in turn picks up the donation and shares it with those in need.
The company's co-founder and chief executive, Iseult Ward, was recently included on Forbes' prestigious "30 under 30 Europe" list of leading innovators, entrepreneurs and leaders.
New filings show that there has been almost a complete overhaul of the company's board, as five directors have resigned and been replaced.
Those who resigned are Brendan Flynn, Alexander Sloan, Emma Mooney, Aoibheann O'Brien and Michelle Mahon.
The new appointees are Declan Ryan, Niamh Bushnell, Brendan Dempsey, John Dunphy and Colum Gibson.
The changes come after the Bia Food Initiative, which operates three large-scale food redistribution depots across Ireland, partnered with FoodCloud in October. The new directors were all also involved with the Bia Food Initiative.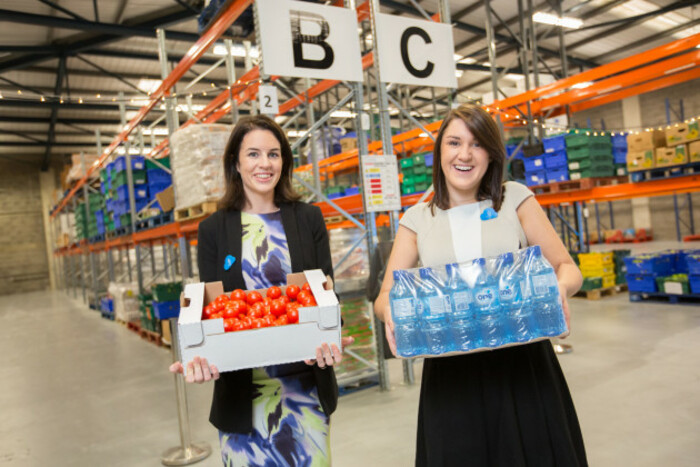 Source: Naoise Culhane
Ward told Fora that FoodCloud "now has a shared board to make sure that we have alignment and efficiency across both organisations". The Bia Food Initiative was subsequently renamed FoodCloud Hubs.
Declan Ryan
The most prominent of the new directors is Ryan, who is best known for co-founding low-cost Irish airline Ryanair with his father, Tony Ryan.
He held several senior positions at the airline, including CEO, before leaving the company in 2003. He is now involved in several different business ventures through his investment vehicle, Irelandia Aviation.
Ryan has also become one of Ireland's most active, and low-key, philanthropists. In 2004 he co-founded Ireland's first venture philanthropy fund, the One Foundation which gave away €27 million in its first five years to non-profit organisations.
Ward told Fora that having Ryan on board is a "great opportunity" for the organisation.
"He has been a supporter of ours from quite an early stage and it is great for us to have such a wealth of experience, both on the commercial side and his experience supporting non-government organisations," she said.
Social entrepreneurs 
Ryan also funds Social Entrepreneurs Ireland, which looks to support people who have innovative solutions to society's most pressing social problems.
FoodCloud was one of nine social enterprises that received a combined total of €600,000 funding from Social Entrepreneurs Ireland in 2014, which is when Ryan met Ward.
Of the other new appointees, Bushnell would be well-known to many in the startup scene for her role as the Dublin Commissioner for Startups, a post which she is due to vacate in March.
Among those who resigned, Aoibheann O'Brien is now the CEO of FoodCloud Hubs.
FoodCloud's technology is featured in 149 Tesco stores across Ireland. It announced in January that it is planning to work with Waitrose and Tesco to help bring surplus food from those stores to communities in the UK.