Taxback wants to take its Irish partnership with Airbnb international
Founder Terry Clune also said he may spin off parts of the firm, which employs nearly 1,000.
IRISH FIRM TAXBACK.COM is weighing up closer ties with home-sharing giant Airbnb as it launches a new business brand, Immedis.
Yesterday the Taxback Group rebranded one of its divisions as Immedis. The new company will deal with multi-country payroll and tax obligations for large companies.
Speaking to Fora at the launch of the new division, Taxback CEO Terry Clune said that the move makes sense for the wider Taxback Group, which has several different sections that operate quite independently of each other.
He also said that the company is looking to forge closer links with Airbnb after the two formed a partnership earlier this year and added that he is considering spinning off some of Taxback's divisions into separate companies.
Taxback provides a range of financial services, specialising in tax refunds and returns. Based in Dublin, the company is estimated to have turnover of about €200 million and employs around 950 people in 33 offices around the world.
The Immedis division is aiming to take on about 50 new employees over the next three years and already has several large corporate clients such as Airbus and Irish, listed food company Kerry Group.
US move
Speaking to Fora, Immedis executive director Mark Graham said that the company is already eyeing up an acquisition in the US and that it may look to take on funding from sources besides Taxback.
"We have invested money without going to outside sources to get it to where we want to be. There is a potential acquisition that we're looking at in the US and that is something that will drive us on in size," he said.
"It's a business within our own space. I would say it's very likely to happen, we've had open conversations and a term sheet drawn up. We've had an offer on the table. The discussions are ongoing but it's a very serious move for us."
Source: Conor McCabe Photography Ltd
He added: "We'll look at something maybe down the line … an investment from a business or from a fund that can help us partner with different companies can give us opportunities in new markets.
Spin-offs
The growth of Immedis represents an increasingly independent division of the Taxback Group, and CEO Clune said that he is becoming more interested in separating the different parts of his business, which includes companies like Kilkenny-based TransferMate.
"Some of them (different sections of Taxback) are growing quite quickly now, I would imagine that we'll secure investment for them each as they grow and spin off as separate individual companies," he said.
"They all have their own management teams now, it's a matter of just scaling the businesses. I'd say in the next year or two we'll have some kind of news progressing that area. Immedis has the potential to be a huge business.
"(We would look at) growth equity firms, I suppose. Doing a group IPO doesn't suit the culture that we have here."
Airbnb
Clune also said the firm is looking to develop its partnership with Airbnb, the US tech firm which allows people to rent out private rooms and properties.
The companies linked up in Ireland after it emerged that many Airbnb users were confused as to whether or not they were liable to pay tax on income they earned from rooms rented out through the app.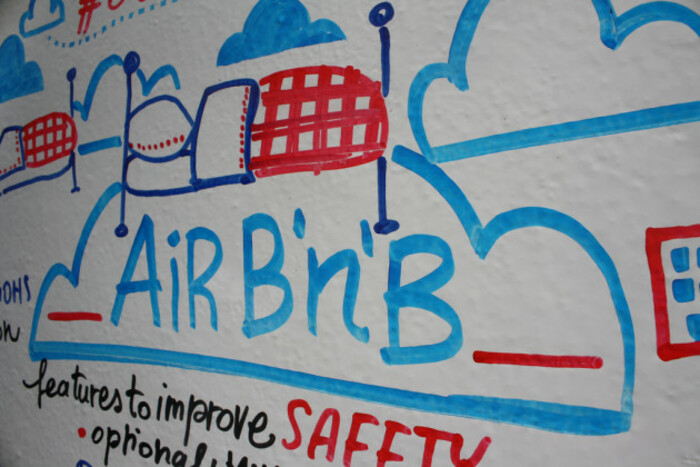 Airbnb now refers hosts that sign up with the company to Taxback, where they will get a discount on their first employment income return and rental income return.
"We can provide the service for their hosts and we do it very competitively. We're looking now to expand that relationship with Airbnb into other jurisdictions," Clune said.
"Potentially other countries in Europe or in Australia, there are a lot of opportunities. Hosts have this issue in many different countries, and the laws and the situations are different and we are quite proficient as to what the filing needs are."
He added: "We're in dialogue at the moment about expanding it, so we'll see how it goes.
"The Irish tax office requirements are very different in France or Australia, but we have offices in a lot of the same countries where Airbnb are expanding so we think we could potentially partner in lots of jurisdictions."