A Spanish brewery has bought a big chunk of the firm that makes O'Hara's craft beer
The maker of Estrella Galicia beer is taking a 32% stake in Carlow Brewing Company.
THE COMPANY BEHIND O'Hara's craft beer and Falling Apple cider has sold nearly a third of its shares to a 100-year-old Spanish brewery.
Carlow Brewing Company – one of Ireland's largest independent beer producers – announced today that Hijos de Rivera has bought a 32% stake in the firm for an undisclosed sum. The sale was agreed earlier this month.
Based in Galicia in northern Spain, Hijos de Rivera is best known for its Estrella Galicia beer and Maeloc cider. For the last two years it has served as Carlow Brewing Company's Spanish distributor.
The proceeds of the sale will be used to offer a return on investment to Carlow Brewing Company's original group of minority shareholders. A portion of the funds has been earmarked for developing the firm's export business.
Co-owners Seamus O'Hara and Victor Treacy will retain their controlling majority shareholding in company.
Commenting on the investment, O'Hara – who is chief executive at the firm – said he was attracted to Hijos de Rivera's "history and culture".
"Although the brewery is over 100 years old, the company demonstrates a progressive attitude," he said. "I think we can learn a lot from them, but we can also bring an entrepreneurial spirit and knowledge of the craft beer sector to the partnership."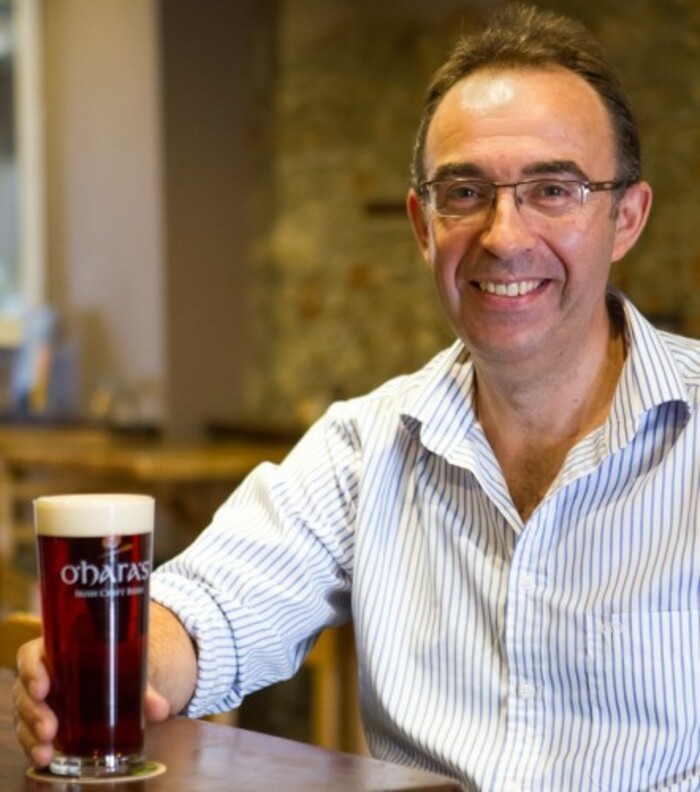 Source: Niall Bouzon
Craft boom
The announcement comes at a time when craft beer is booming in Ireland.
There has been a spike in microbreweries popping up in recent years, with the number in Ireland quadrupling to over 60 in the space of four years alone, according to Bord Bia.
Based in Bagenalstown, Carlow Brewing Company was founded by O'Hara and Treacy just over 20 years ago. It has been delivering a healthy return for its backers in recent years.
The most recently filed accounts for the firm showed it delivered a profit of nearly €500,000 in the year ending 31 March 2016, pushing accumulated profits to €1.5 million. The company was sitting on a cash pile of more than €2 million at the time.
Earlier this year, it acquired rival producer Craigies Cider for an undisclosed sum. As part of that deal, the company purchased Craigies' production operation in Wicklow so it could bring all of its cider-making in-house.
Sign up to our newsletter to receive a regular digest of Fora's top articles delivered to your inbox.