Profits soared at the food firm behind Strong Roots in just its second year of business
The frozen-food startup is now plotting its move into the tough US market.
THE IRISH FOOD startup behind the frozen-food brand Strong Roots enjoyed soaring profits during its first full-year of trading.
According to new accounts, profits at Handy Food Innovation Limited spiked during the financial year that ended 31 December 2016, tipping just over the €300,000 mark.
The company was founded by Sam Dennigan in 2015 who used savings he was gathering for the down payment on a house to fund the business.
Speaking to Fora, Dennigan said the company's aim is to reach €100 million in turnover by its fifth year in business.
He said revenue was "very healthy" in 2016 and he expected it to significantly improve during this year, although he did not provide exact figures.
"What you're looking at was achieved with not even an entire amount of the Irish market. Now we've already moved into the UK and we've already started with major retailers over there – it's online and offline.
"We've another two major retailers that will come on board in the first half of next year so we can continue that growth. It brings us closer to being a household name."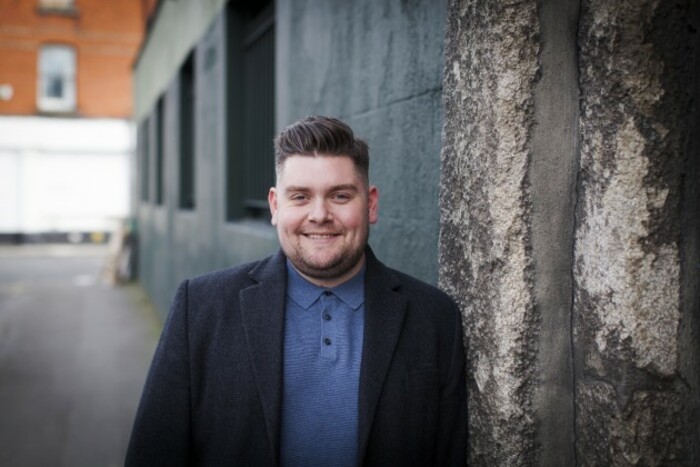 Source: David Sexton
The company has a range of nine frozen-food products that are stocked by major Irish supermarkets such as SuperValu, Dunnes Stores and Tesco.
Strong Roots products are also on the shelves in the UK with Iceland and the Amazon-acquired grocer Whole Foods Market. The firm is also exporting to Middle Eastern markets such as Bahrain, Qatar and Dubai.
The company averaged 10 people on its payroll last year, up from just two for its previous financial period.
Next big move
This week, Strong Roots also started selling its product on Amazon Fresh, a food delivery service launched by tech giant Amazon in the UK.
"We started talking to Amazon in the middle of the summer. They can do what most retailers can't, they can directly target with online advertising exactly the type of customer that wants the product."
The next big market the firm is targeting is the US, according to Dennigan, but he said it's a tough target that he doesn't want to rush into.
He said a decision will be made this year about the right strategy for a US expansion, which will most likely happen in the first half of 2019.
"We just have to be very careful because it can be the place where European brands go to die. A lot of European, Irish and UK brands developed for the market over here don't necessarily suit the trends and consumer needs in the US.
"The US also has over 300 million people and when the tap is turned on, it can't be turned off. So a lot of the time companies go in and can't manage the production.
"We want to tailor make our offering specifically for the American customer. That can be with some of the range or some new stuff as well, we just need to be very careful how we do it."
Sign up to our newsletter to receive a regular digest of Fora's top articles delivered to your inbox.