Dublin's Cubic Telecom has got a huge funding boost from Audi and other backers
The €40 million investment will be used to recruit more engineering staff and expand overseas.
DUBLIN-BASED CUBIC TELECOM has raised another $47 million (€40 million) from investors including previous backers Audi and chip-maker Qualcomm, as well as the state's sovereign wealth pool.
The 11-year-old company, headed by Barry Napier, recently closed the Series C investment, which brings its total funding to $88 million. It represents one of the largest funding rounds for an Irish firm in recent months.
Cubic Telecom started out selling SIM cards for visitors passing through airports, but under Napier – who took over the firm with founder Pat Phelan's departure nearly six years ago – it switched to providing technology that helps devices hook up to the internet in any country.
The company provides connectivity in almost every nation worldwide, and it already counts Audi, Lenovo and Panasonic among its customers. It said its technology will help pave the way for autonomous vehicles to become mainstream.
The latest funding included an investment from the Ireland Strategic Investment Fund, the country's €8.5 billion national development fund, and will be partially used to expand the firm's engineering efforts in Dublin, where the vast majority of its workforce is based.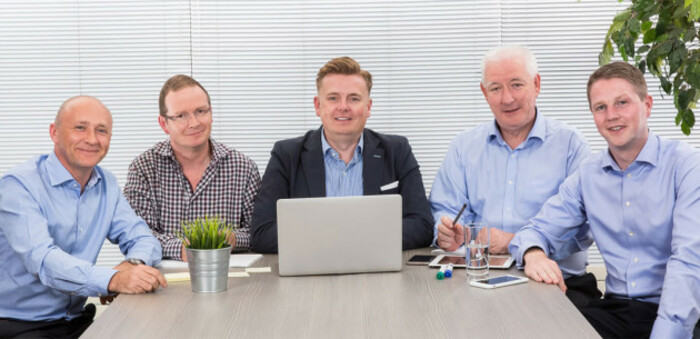 Source: Cubic Telecom
Expansion plans
Cubic, which has more than 100 staff at present, also plans to increase its footprint in China and the Americas with the money. It sealed a partnership with China Mobile, the world's biggest mobile operator, in June.
In a statement, Napier said the investment would "fuel our continued growth and market expansion".
Cubic makes its money charging companies that use its platform, such as technology providers or car manufactures, for access, data and any customisation work they want carried out.
In the case of Audi, its deal allows for Wi-Fi hotspots in vehicles that allow customers to buy region-wide data plans. Tesla is also one of the Irish firm's clients.
The company's latest accounts, covering to the end of 2014, show it had accumulated losses of more than €15 million – including a €4.4 million loss in the previous 12 months.
Last year, Napier told Fora that bringing Cubic to profitability would be key in the long-term, especially for the firm's investors.
Sign up to our newsletter to receive a regular digest of Fora's top articles delivered to your inbox.
read more on