'Too good not to take': Teeling Whiskey has sold a stake to drinks giant Bacardi
The white rum maker will import and distribute the Dublin firm's range in the US.
DUBLIN-BASED TEELING Whiskey Company has sold a minority stake to spirits behemoth Bacardi.
As part of the deal, Teeling's suite of whiskies will be imported through the white rum maker into the US, where the Irish company has had a presence since 2014.
The existing owners will continue to run the Irish business and the company will remain independent from Bacardi. The financial details of the deal were not disclosed.
The Irish whiskies will be distributed in select states by the transatlantic spirits arm of Southern Glazer's Wine & Spirits, which handles Bacardi's portfolio of brands in the States.
Jack Teeling, founder and managing director of Teeling Whiskey Company, said the decision to partner with Bacardi was "too good not to take".
"Joining forces with a partner of this calibre in the largest market for Irish whiskey is an important strategic development for us and is testament to what Teeling Whiskey has achieved over the past five years," he said.
Distillery upgrade
Founded in 2012, Newmarket Square-based Teeling Whiskey Company currently exports to more than 50 markets worldwide. It is co-owned by brothers Jack and Stephen Teeling.
Their father, John Teeling, set up the Cooley distillery in Louth in 1987, building up the company before selling it to US spirits manufacturer Beam in late 2011 for about €71 million.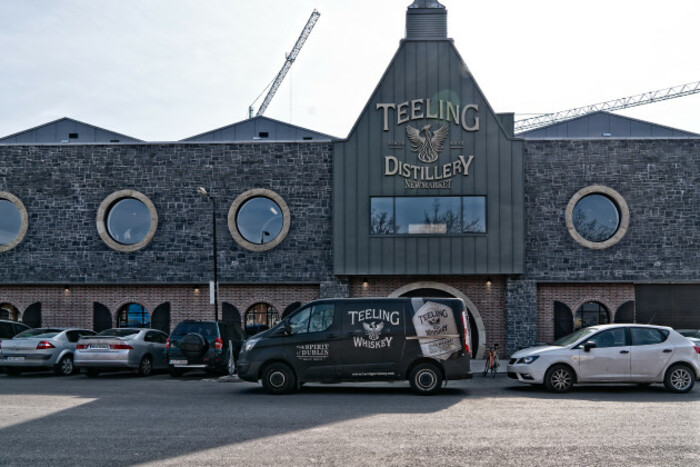 Teeling Whiskey's €10 million distillery opened its doors in June 2015, the first new project of its kind in the capital for over 125 years.
The Dublin 8 distillery has since become a popular tourist attraction. The company recently announced that it was putting €500,000 into expanding the facility.
The company employs 80 staff between its distillery and visitor centre, including those who work on a part-time basis.
According to its most recent set of accounts, Teeling Whiskey Company reported a profit of almost €3 million in the financial year ended 31 December 2015, pushing accumulated profits to €4.4 million.
Sign up to our newsletter to receive a regular digest of Fora's top articles delivered to your inbox.