Fitbit's first backer is investing millions into a Galway sport-science startup
Orreco has raised $2 million from True Ventures to open an LA office.
IRISH SPORTS SCIENCE firm Orreco has raised $2 million in series A funding from True Ventures – the first investors in billion-dollar sports wearable company Fitbit.
The Galway-based firm, which was established in 2010, has worked with a number of high-profile sport clubs to help explain and overcome underperformance from athletes.
Over the past several years, the company has worked with teams and individuals, including English football club Newcastle United and numerous Olympic athletes.
However roughly four-fifths of Orreco's business now comes from the US market, Orreco co-founder Brian Moore told Fora, and the new funding will help the company open its first office on the west coast of America.
"For the west coast, our investors are based there now and there are also a lot of athletes and franchises based there too, so it makes sense," he said.
Orreco has just confirmed new links with teams like the Dallas Mavericks, owned by tech entrepreneur Mark Cuban, as well as pro-golfers Henrik Stenson and Patrick Reed.
The company has already opened offices in London and Boston to cater to its international clients, while it also has a network of laboratories in the UK, Australia, South Africa and the US.
"In their off seasons, a lot of athletes will either relocate to LA or Florida and now we will have an opportunity to support them in their off-season preparation for the next NBA, MLB or NFL season by having an office there," Moore said.
Source: Orreco
True Ventures co-founder Phil Black said Orreco's potential to tap into the amateur athlete market is one major reason his firm has put money into the company.
Irish jobs
Currently Orreco has 23 employees and 10 contracted research scientists based in its offices and laboratories across the world.
In addition to funding an LA-based office, this investment will also be used to make some key hires for its Galway office.
Moore told Fora that the company is looking for 30 new people and at least half of the new employees will be based in Ireland.
"Really our focus is on the data science roles, which are very rare skillsets and really in demand. So it's people with a sports science and data science background we really want to hire, but also account managers and administration staff to support them."
Orreco's Galway office is leading the company's research work with computing giant IBM on Watson – an intelligent computer system.
Since the link up with IBM, Orreco has has been using the supercomputer to help teams make sense of complex data.
"Watson is phenomenal technology and right now we're deploying it in the first instance to help teams to process all the performance data they have at their fingertips and make sense of it all," Moore said.
"We have a team in Galway dedicated to it and next we'll be using tools to help support Watson's decision making around whether an athlete should do this session or that session."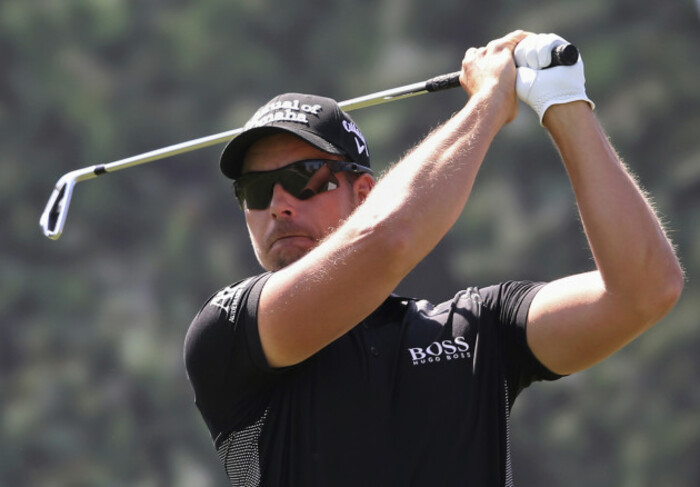 Source: Kamran Jebreili/PA Images
Previous investors
In tandem with the investment deal, Orreco has also expanded its technical team to include Andy Barr, former head of performance at the New York Knicks and Manchester City, and 2016 US Ryder Cup team physician Ara Suppiah.
Former Irish rugby international Keith Wood has also taken on an executive director role.
This is Orreco's first major investment round since 2015, when the company raised $1 million in funding. The firm's most recent accounts, to the end of 2015, show it had accumulated losses of €2.36 million at that stage.
Some notable early investors in the company include golfers Padraig Harrington and Graeme McDowell, Vodafone's former chairman Brian Patterson and DAA chief executive Kevin Toland.
Other previous backers include New York-based consultancy firm Teneo Holdings and Tom Killalea, former VP of Technology at Amazon and now Orreco board member.