Dublin money-sharing startup Plynk has raised €25m to roll out across Europe
It is one of the largest-ever sums put into a young firm here.
DUBLIN-BASED MONEY messaging startup Plynk has closed a multimillion-euro funding round to hire staff and roll out its service "all across Europe", starting with Spain.
The fintech firm announced today that it has closed a €25 million funding round led by a little-known private investment trust, Swiss Privée. It is one of the largest series A investments in an Irish company.
In an interview with Fora, Plynk co-founder and chief technology officer Clive Foley said the money will be spent on hiring 20 engineers and building a marketing team to launch the service overseas.
Those jobs will be based in the startup's Stephen's Green headquarters.
Plynk launched in Ireland in January of this year and has been downloaded 6,100 times since then. It hopes to have a five-figure user base within the next 18 months.
The service works in the same way as chat apps, except users can send money to each other as well as messages.
The platform is linked to users' social networks. Once an account is created, they receive a payment account with an IBAN and virtual Mastercard for online payments. They can send money as a message to a single contact or a group.
Plynk's main target market is 18-to-25-year-olds who want to exchange small amounts of money with their friends.
Foley told Fora the company is interested in launching its service in Spain next because it is a eurozone country with a vibrant student population and 'café culture'.
"It's the kind of thing where friendships are won and lost over small amounts of money, so Spain makes total sense," Foley said, adding that Portugal is on the radar too.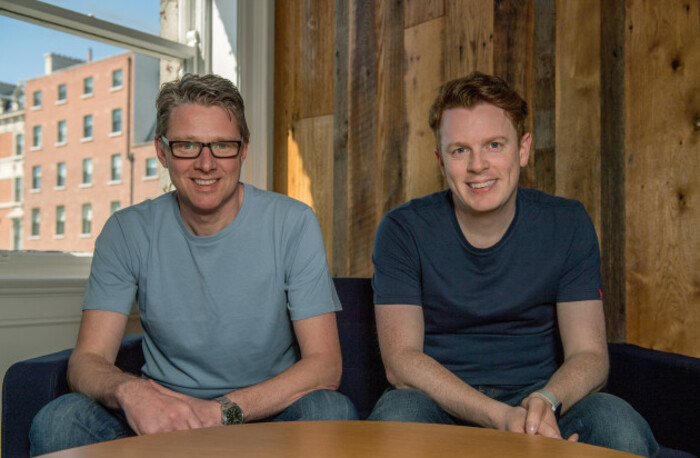 Source: Plynk
Learning ground
Foley said moving into a foreign market will serve as a learning exercise for the company.
"Ireland obviously has native speakers in our own timezone," he said. "We want to make sure we can support customers in another language, in another timezone but also close enough to us that we can actually do it correctly."
There is no timeframe for when Plynk expects to roll out overseas. When asked whether other currencies would be added to the platform, Foley said the system was designed to handle multiple tenders but is focused on the euro for now.
Plynk operates its financial services through a third-party partner, which is regulated by the Financial Conduct Authority, the UK's watchdog for the sector.
That partner is applying for a licence from the Central Bank of Ireland so it can continue to operate throughout the European Union in the event of a hard Brexit.
However it's not clear, at this stage, how Plynk plans to make money from the platform – as it currently charges customers no fees.
When questioned about the company's revenue model, Foley said: "The investors are very, very bought in to the idea of what we're trying to do, where we're trying to go: make Plynk a verb, make the whole thing fast, free and fun.
"We're concentrating at the moment on the product and growth. That's where the focus is today."
Payments
Plynk is by no means the only company operating in the peer-to-peer money transfer sphere at present.
However Foley said the company competes against cash more than other lending platforms, despite the likes of Circle already being well established in the market.
He added that the social media aspect of the company is an important differentiation factor too – although it should be noted that Circle also has messaging capabilities.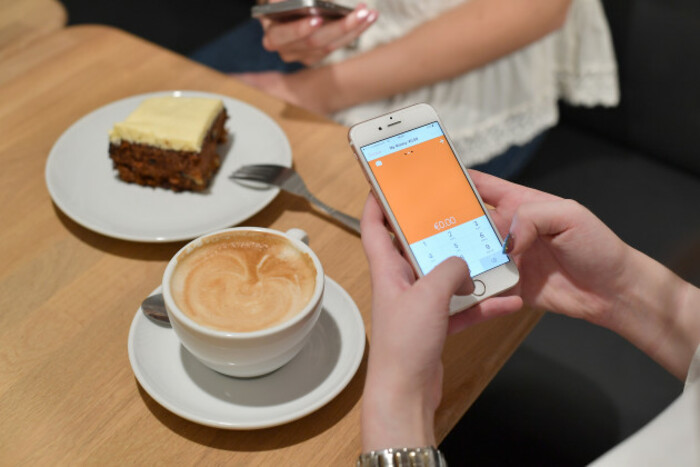 Source: Plynk
In terms of other plans in the pipeline, Foley said Plynk will be soon add payments service to its platform which will be facilitated through Apple Pay, Android Pay and Samsung Pay.
"Not only will you have the conversational world and the banking world, but you'll actually be able to spend with your Plynk virtual card," he said.
Founded in 2015 by Foley and Charles Dowd, Plynk is an alumni of the NDRC 'Launchpad' accelerator programme and was developed at Bank of Ireland's 'Workbench' co-working space in Dublin's Silicon Docks.
Last year, Plynk raised €725,000 in seed investment with backing from Bank of Ireland's startup equity fund, which is managed by venture capital firm Delta Partners, Enterprise Ireland, the NDRC and a number of angel investors.
To add to the Plynk's startup credentials, Soundcloud international vice president Sonia Flynn and ex-Central Bank director Peter Oakes have both served as advisors to the company.
Sign up to our newsletter to receive a regular digest of Fora's top articles delivered to your inbox.