Irish-founded Swrve has raised more than €20m to expand further overseas
The company wants to open a number of new offices worldwide.
IRISH-FOUNDED COMPANY SWRVE has just announced it closed a series D investment round worth $25 million.
The company, which helps developers gain insights into how users interact with an app, was set up in 2010 by Trinity College Dublin alumni Steven Collins and Hugh Reynolds.
Its service is used by multinationals such as Warner Brothers, Microsoft and EA Sports. Swrve has the core of its development team based in Dublin – although its headquarters are in San Francisco.
The company said the funding will be used to expand its global sales team and the product and engineering teams in Dublin and Los Angeles. The company did not specify how many new jobs would be created.
It also said there are plans to open new offices to add to the existing operations in San Francisco, London, Dublin and Munich.
The latest funding round into the company was led by Summit Bridge Capital and existing investors, and has brought total investment in Swrve over the $75 million mark.
Summit Bridge Capital is a $100 million investment fund that is co-managed by Irish firm Atlantic Bridge and Chinese venture capital outfit WestSummit Capital. The fund targets investments in Irish tech firms that are expanding their presence in China.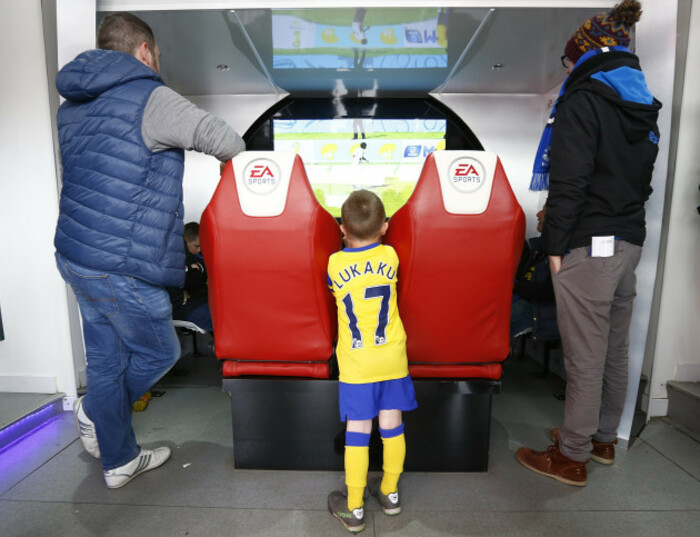 Source: PA Archive/Press Association Images
The last round of investment into the company was at the end of 2015 when it raised $30 million in funding from US venture capital firm Evolution Media Partners.
It also received funding from the Ireland Strategic Investment Fund, the state's €8.5 billion national development fund, US firm Acero Capital and Atlantic Bridge.
When the previous investment was announced, Swrve said it would create 45 new jobs at its Dublin office.
However, the most recent filed accounts for Swrve's main Irish company, New Game Technologies, show that the average headcount fell between mid-2015 and the same time last year.
During the 12 months to the end of May 2016, the firm employed an average of 41 people across the year compared to 44 during the 12 months to the end of May 2015.
During that same financial period, there was a significant spike in turnover. The firm's revenue increased by 260% to hit $4.5 million, but losses also climbed – from $1.9 million in 2015 to $5.7 million in 2016.
Background
Swrve started as a company targeted at just the games industry. However in recent years it has branched out into other sectors.
As part of the 2015 funding announcement, Swrve revealed plans to acquire data automation startup Adaptiv.io. This was its second acquisition – the company also bought Irish messaging startup Converser in early 2015.
Swrve is the third enterprise that Collins has founded with Reynolds. The first was called Havok – a startup that developed software used by gaming and film companies to create more realistic virtual environments.
Before it was sold to Intel in 2007, the startup worked with companies like Valve on Half Life 2, which is recognised as one of the best computer games of all time.
Havok's software was also famously used to generate the classic Matrix scene in which Agent Smith duplicates himself to fight Keanu Reeves' Neo.
Sign up to our newsletter to receive a regular digest of Fora's top articles delivered to your inbox.
read more on