SurveyMonkey's backers have put over €20m into Dublin's Digital Marketing Institute
Spectrum Equity has taken a majority stake in the company with the deal.
THE DIGITAL MARKETING Institute has raised €26 million to bankroll its expansion into international markets, with a major US investor taking a majority stake as part of the deal.
The Dún Laoghaire-based company, which was founded by Ian Dodson and Anthony Quigley in late 2008, provides online training courses in sales and digital marketing.
The investment round was led by US-based Spectrum Equity, which will become the Irish firm's largest shareholder.
The Boston venture capital outfit has previously backed well-known companies such as questionnaire provider SurveyMonkey, URL shortener Bitly and cloud-based presentation software Prezi.
It also has a track record for funding education technology startups, including online video tutorial service Lynda, which was acquired by LinkedIn.
Speaking to Fora, Digital Marketing Institute chief executive Ken Fitzpatrick said the funding will finance plans to expand in new markets, such as the US and the UK, at a faster pace.
"Some money is going into the business, and some is money is going to founders as selling shareholders. Spectrum Equity will be majority shareholders, but the founders will continue on as minority shareholders," he said.
"We have good expansion internationally already, but I think the potential in those two markets is quite significant, so we'll be putting more emphasis on those two.
"We are actively considering whether or not we open a sales office in the US, but the core of the business will still be based in Dublin."
He added that the money will also be used to hire additional staff across all parts of the business and improve the user experience element of its existing suite of education products.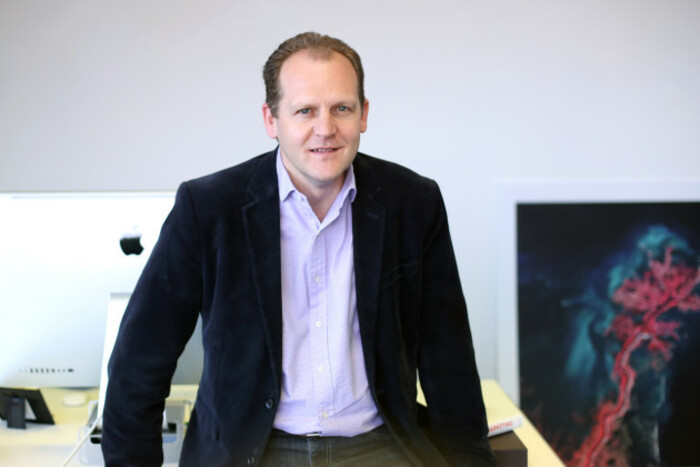 Source: Digital Marketing Institute
As part of the deal, Adam Margolin and Parag Khandelwal of Spectrum Equity will join the Digital Marketing Institute's board as directors. Ted Weissberg will also join the company as executive chairman.
Weissberg's last role was as the head of anti-money laundering firm ACAMS, which was purchased for $330 million last year. Recent filings for the Digital Marketing Institute show he recently paid €835,000 for shares in the firm.
Courses
The Digital Marketing Institute says 18,000 professionals in 115 countries have completed its courses since the company was set up around eight years ago.
It has also developed a number of partnerships with existing educational institutions to offer licensed courses online.
The company currently employs 65 people, however its headcount is expected to be increased to around 100 after the investment.
Its latest group accounts show it made a profit of around €255,000 in the year to the end of 2015.
Sign up to our newsletter to receive a regular digest of Fora's top articles delivered to your inbox.
read more on