Fintech, health and cybersecurity: Fora's tech deals of the year
Bumper funding rounds and high-profile acquisitions were the trends of 2019.
IT WAS A mish-mash year for startup and tech deals in 2019 with the volume of venture capital cash flowing into companies fluctuating quarter on quarter.
There were, however, several significant deals this year, largely in the form of later-stage funding rounds and acquisitions.
Fintech and medtech proved to be two areas of key interest, driven by changing regulations and ever-evolving consumer habits, especially in the area of payments and personal finances.
Fora has picked a couple of banner tech sector deals that made headlines in 2019.
PFS makes for the exit
After 11 years at the helm of Prepaid Financial Services, Navan entrepreneur Noel Moran sold his fintech business for a nifty €327 million to Australia's EML Payments.
Moran, alongside his wife Valerie Willis, had run the company, which develops pre-paid cards and payment solutions and the infrastructure underpinning them, for over a decade and led it to profitability. Moran will remain as chief executive under EML for at least a year.
The deal was somewhat unexpected with the company publicly stating in the past that it intended to float in London. Brexit put those plans on ice and acquisition talks kicked off with EML during the summer with the deal closing in November. It marks EML Payments's latest foray into Ireland having previously acquired Galway's PerfectCard in late 2018.
Fenergo's 66 million big ones
Fenergo can lay claim to being Ireland's largest indigenous fintech company. The firm develops anti-money laundering and identity verification services for the finance sector and during the summer raised €66 million from US multinational DXC Technology.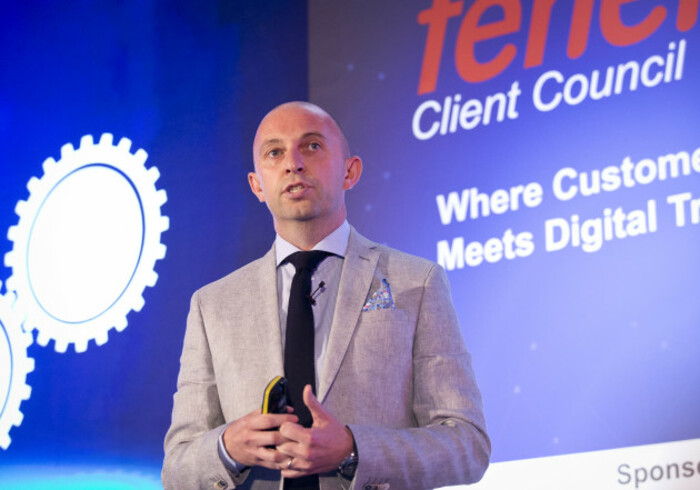 Source: Colm Mahady/Fennells
It was just one chapter in what was a busy year for the company once again. Its latest financials showed that the company grew its annual revenue to €70.1 million and has been doubling its spend on research and development. One example of this was a blockchain-based project with several banks in Bahrain for know-your-customer checks.
Stripe scoops up Touchtech
In April, Stripe, the payments company founded by Irish tech's favourite Limerick brothers acquired Dublin fintech startup Touchtech Payments.
Before this, Touchtech had been a little known name in tech circles but had raised some funding and had developed a new customer verification tool for digital financial services that was more robust than existing solutions.
Customers included fintech darling N26 and it caught the eye of the Collison brothers' Stripe – now one of the world's privately-held fintech firms after raising a further $350 million this year – which picked up the small team to integrate into its Dublin office to work on regulatory compliance in the wake of new customer authentication rules introduced at an EU level.
LetsGetChecked gets a cool $30 million
In the medical space, LetsGetChecked raised $30 million in May. The company specialises in a pack that provides customers with utensils for carrying out basic checks for infections. Users collect a sample which is sent to a lab for diagnosing.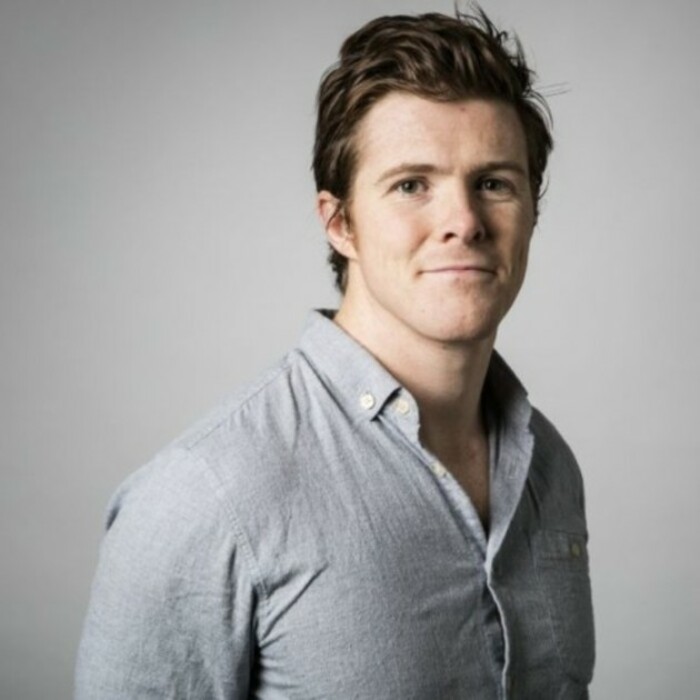 Source: LetsGetChecked
The investment, led by Boston firm LTP, will be used mostly for the company's ambitions in the US where it already has retail deals in place with Walmart and CVS and has opened a dispatch centre in New York.
In November, the company announced a recruitment drive to hire an extra 120 people, which would take it to 250, in Dublin and New York as it preps an expansion of its product range in the year ahead.
3D4Medical's next phase
3D4Medical, the Dublin-based tech firm was scooped up by academic publisher Elsevier at the end of November. It develops 3D modelling software as educational tools for the medical space. The acquisition was valued at around $50 million.
The 15-year-old company has grown organically, securing over 80,000 subscribers, but there was only so much it could do on its own.
Co-founder and chief executive John Moore said his "baby" needed an extra boost to reach the next level, something that Elsevier and its massive global reach in hundreds of universities could achieve.
Evervault's high hopes
On first glance, Evervault's $3.2 million round might not seem like a big deal compared to the other bumper figures this year but a closer look reveals what could be Ireland's next big tech success.
Founded by 19-year-old wunderkind Shane Curran, Evervault is a cybersecurity startup developing software for bolstering the protection of encrypted data.
The round's investors included famed Silicon Valley VC firms Sequoia Capital and Kleineer Perkins. It's unusual for such massive VC names to back a relatively small round of funding compared to the cheques they usually cut. No pressure.
Get our Daily Briefing with the morning's most important headlines for innovative Irish businesses.