'There is money to be made in this industry, if you get it right': Inside the €327m PFS deal
Why an Australian giant has snapped up the Trim-based payment business
IT HAS BEEN QUITE the 11 years for Noel Moran. 
After a career in numerous banks and payments companies in Ireland and the UK, the Meath native moved into the prepaid card industry about 15 years ago to work for a company that went under in the crash in 2007.
"I decided to set up my own company and have a go at it myself. After that I started working from home, working from my kitchen table. I started with just myself, trying to get one other employee and built it up from there over 10 years," he told Fora. 
More than a decade on, Moran's move to set out on his own has paid off, big time. 
It was announced this week that his company, Prepaid Financial Services (PFS), is being snapped up by listed Australian payment solutions provider EML for around €327 million (526 million Australian dollars).
The deal is a major windfall for Moran and his wife Valerie Willis, who is a stakeholder in the company, as they are reportedly set for a payout of more than €200 million from the deal. 
Over the past decade, PFS has grow into a major provider of prepaid debit cards and the tech behind them, with clients spread throughout Europe. The company has doubled its business every three years and that's set to continue, Moran said. 
Over PFS's lifetime, the market has changed significantly, as it grew alongside burgeoning fintech sector. 
"Cash is declining year on year and moving into electronic payments. That's the space we work in. It's a growth area not just for us but for the whole industry."
European foothold 
For EML, the PFS deal gives the Australian company a major foothold in Europe. The company has some previous form in Ireland, it also acquired Wicklow company Perfectcard in July 2018, but this marks a major investment. 
"They are looking to expand, they are the largest in Australia and they are significant in the US. This gives them a fairly significant presence in Europe. It makes them a global player in the space now," Moran said.
"Corporates are looking for other alternatives other than the traditional banking options," he added.
PFS has been carrying out an "IPO exercise" over the last year and a half to examine a potential float, but it didn't get over amid the looming uncertainty around Brexit.
"Some of the parties we were talking to then started speaking to us about a potential larger transaction, rather than a full sale," Moran said.
Around five months ago, the company began some discussions with EML, which concluded last week.
Money matters 
"Prepaid has been around for a long time but a lot of the companies in prepaid don't make money. We were one of the few that are profitable," Moran told Fora. 
"A lot of our industry colleagues are very happy with that too – and our competitors – because it shows that there is money to be made in this industry if you get it right," he added. 
The challenge of making money is a "chicken and egg scenario" he said. Companies need to have significant volumes of cards, transactions, and investment in technology to get going – so it comes down to "trying to grab enough activity to break even before you go out of business".
PFS took a different route and in the early days didn't raised money or take it out of the business – all profits were put back into the company.
"We started off with a slightly different model. We kept it small and we ran a tight ship and were therefore profitable from year one or two. That's how we expanded the product range and technology," he said.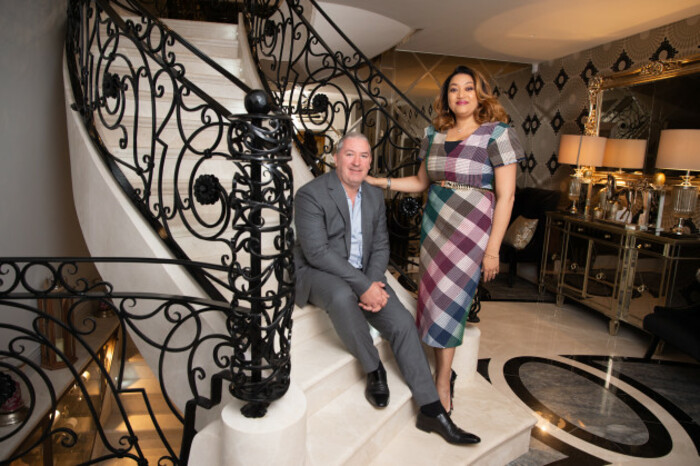 Source: Barry Cronin
What's next?
The plan for the next 18 months or so is to "continue what we have been doing for the last 10 years", Moran said. 
He will remain as CEO for the next 12 months at least. He hopes the deal will help accelerate growth in the business and open it to more international opportunities. 
"Today we can't do business under our license in Australia but now we can do it under the EML license. Similarly, it opens up the US market for us under the EML existing business," he said. 
At the moment, he isn't sure if they will open new offices. The company currently employs around 180 staff and is hiring for about 40 positions. 
PFS will be merged into EML but will be a "semi-standalone" business, Moran said.  
Beyond the next 12 months, Moran said that "we'll sit down and have a conversation … and see how we are."
Get our Daily Briefing with the morning's most important headlines for innovative Irish businesses.