Fintech company Fenergo has raised €66m in investment
The Dublin company has been rapidly expanding internationally.
IRISH FINTECH COMPANY Fenergo has raised €66 million in investment, according to documents recently filed with the Companies Registration Office.
Fenergo, led by chief executive Marc Murphy, is one of Ireland's fastest growing tech companies. The Dublin-based business develops software that helps global banks carry out and manage regulatory compliance tasks and vet clients.
Documents recently filed with the companies office show that a company connected to US software giant DXC Technology, called CSC Computer Sciences International SARL, was allotted shares in Fenergo Group Limited last month.   
A separate filing also showed that Edward Ho, of DXC, was recently appointed as a director at Fenergo. 
Both Fenergo and DXC declined to comment when contacted by Fora.
Last September Fenergo noted in its accounts that it was planning to seek funding to finance the business's expansion.
Fenergo has previously raised funding from Insight Venture Partners. Last year it bought out one of its backers, private equity firm Aquiline, with the aid of debt funding from Silicon Valley Bank and Goldman Sachs.
Chief operating officer Colm Heffernan previously told Fora that it was putting more focus on the Asian market and was planning an eventual flotation, likely in 2021.
Profitable
Fenergo's accounts for year ended March 2018 show that the company had sales of €57.7 million with a pre-tax profit of €2.6 million.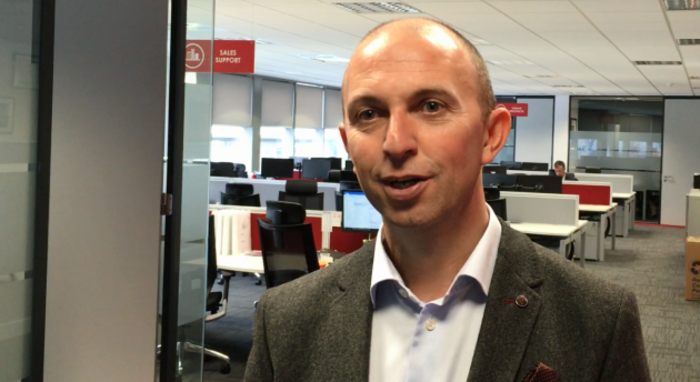 Source: Fenergo
In 2018 the company opened a second Dublin office and a base in Madrid. It has more than a dozen offices spread around the world.
It recently worked with an alliance of banks in Bahrain to develop a blockchain platform for carrying out customer background checks.
Get our Daily Briefing with the morning's most important headlines for innovative Irish businesses.