Home health test kit startup LetsGetChecked has raised $30 million in new funding
The company will be using the capital for its US expansion plans.
DUBLIN HEALTH TECH startup LetsGetChecked has raised $30 million in a fresh round of funding to bolster its US expansion plans.
The startup builds home health testing kits for people to check for signs of infections or other health issues.
Users send these collected samples to an accredited lab for testing. The company said all tests are anonymised and processed in around two days. It provides users access to an app dashboard for tracking their health data.
It said it will be investing the funds in improving the manufacturing and logistical sides of its business to better serve the North American market as well as in further development of the technology.
The startup has a business development office and a dispatch centre in New York.
LetsGetChecked sells its products in US retail chains including CVS and Walmart and online.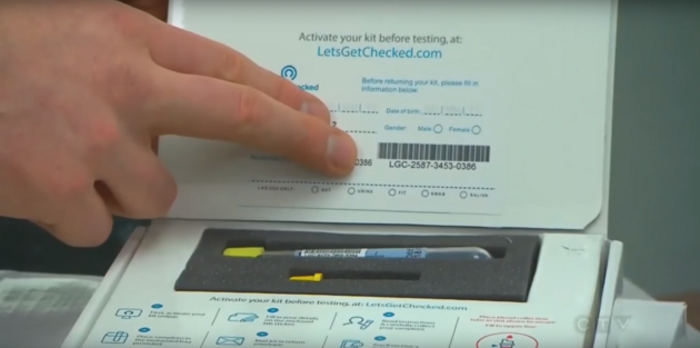 Source: YouTube/LetsGetChecked
The series B round was led by Boston investment firm LTP, which specialises in healthcare tech deals, with participation from the US arm of Chinese outfit Qiming Venture Partners.
Home testing
Chief executive Peter Foley said that home testing can help people to catch illnesses and infections earlier.
"We have all experienced family or friends getting diagnosed with something too late and conditions that should be manageable, get way out of hand," he said.
"Early diagnostics through consumer-led screening can help solve this problem and lead to better clinical outcomes for everyone."
LetsGetChecked opened a new production facility in Dublin earlier this year. According to the company the 7,000 sq ft facility can produce "millions of kits per year".
Foley told Fora in March that the company was looking at ways to automate more and more functions in its production and was building out a data science team.
It previously raised $12 million in a round last year and employs around 60 people.
Get our NEW Daily Briefing with the morning's most important headlines for innovative Irish businesses.