Navan fintech firm Prepaid Financial Services sets a date for its IPO
It recently secured a new UK government contract as it seeks to further boost revenues.
NAVAN-BASED FINTECH COMPANY Prepaid Financial Services (PFS) is gearing up for an initial public offering within the first half of 2019.
Speaking with Fora, commercial director Lee Britton said the firm has now begun preparing for the flotation and has engaged with accountants and lawyers.
The listing would most likely be on London's AIM, a sub-market of the London Stock Exchange.
"We're on track, we'd want to be looking at May or June," Britton said.
"If we miss that slot, summer is not a good time to do an IPO, so it may end up being September or October. The focus of our strategy is in the first half of the year so at some stage in Q2."
Founded by Irishman Noel Moran, PFS provides payment solutions like pre-paid cards and electronic wallets.
Moran had previously indicated that PFS would consider an IPO after it reported strong earnings and profits for 2017 – it booked revenues of £45 million with profits of £3.7 million.
The company employs over 200 across its offices in London, which is its headquarters, Navan and Malta. It runs much of its development in Malta while there are around 80 to 85 people in Navan.
"The Irish office has become the largest of the offices and there'll be more and more things that we'll do in the Irish office in terms of sales, account managers, project managers," Britton said.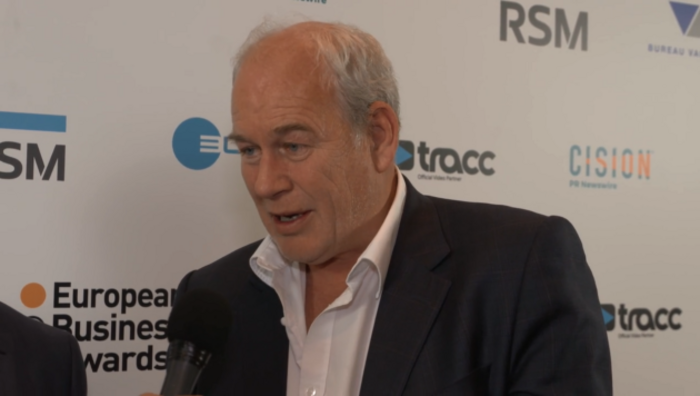 Source: Prepaid Financial Services
Ireland will also be providing a safe shelter for the company from Brexit. It is currently licensed in the UK but is now seeking approval from the Central Bank of Ireland for an e-money licence, aiming to secure it in the first three months of next year.
"It makes sense that Ireland would be our preferred jurisdiction for another licence," Britton said.
E-money licences from the Central Bank of Ireland are relatively new and the process is long, Britton added.
The regulator has only issued two such approvals to date to Facebook and Irish fintech startup PerfectCard. Another fintech firm Circle is also looking to secure its approvals in Ireland.
Government contracts
This week PFS announced that it had secured a new contract with the UK government to provide pre-paid card solutions to the Crown Commercial Service, which handles procurement functions for the state's agencies.
The company has over 120 contracts in the UK with various local government entities as well as in various countries in Europe – though it has no such contracts in Ireland.
For example, it runs a payments programme in Finland's prison system for inmates to receive funds from their families on a pre-paid card to make purchases in the prison.
"We see significant opportunities for growth in the government sector," Britton said.
The public sector currently accounts for a small sliver of the PFS's turnover, accounting for around 5% to 8% of overall sales. Britton expects it will double that figure over the next 18 months.
"That's exactly what we're trying to do. The Crown Commercial Services agreement is a good benchmark for other governments across Europe," he said.
Get our NEW Daily Briefing with the morning's most important headlines for innovative Irish businesses.