Capturing the market opportunity: Fenergo has doubled its R&D spend
The fast growing Dublin fintech company raised €66 million earlier this year as it scales internationally.
FENERGO, THE FAST-GROWING Dublin fintech company, is investing heavily in research and development as it pushes ahead with its international expansion plans. 
The latest financials for the Dublin company show that, for the year ended March 2019, the company's revenue grew to €70.1 million from €57.8 million while booking an operating loss of €5.4 million, having made profits of €2 million the year prior.
Chief executive Marc Murphy said "losses at this stage are planned and expected" as the company doubled its R&D spend to €20 million.
"We know that the investments we are making are for the long-term and will ultimately lead to consistent profitability down the line," Murphy said.
"We could be profitable within a quarter but we have the backing from our investors to capture the market opportunity that is there for us."
Fenergo, which develops compliance and regulatory software for the financial services sector, attributed its revenue growth to its geographic expansion and moving into other spaces within finance including wealth management and business and retail banking.
The accounting period does not factor in Fenergo's €66 million funding round, from DXC Technology, which closed over the summer.
"We will be putting that money to work in continuing to invest and improve our current products, and of course in the research and development of new ones. That includes hiring the right expertise and talent," Murphy explained.
Fenergo had signalled in its accounts for the previous year that it was seeking further funding but the DXC deal appears to have plugged that gap.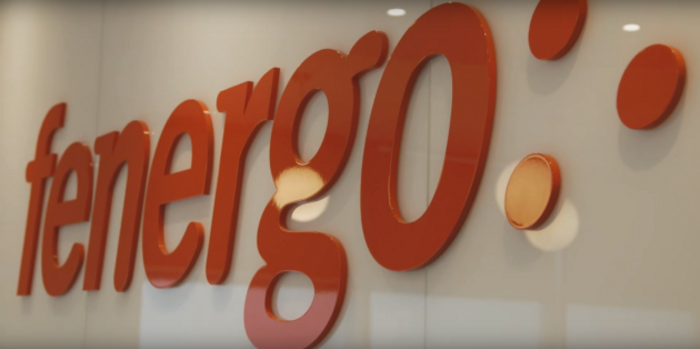 Source: Source : YouTube/Fenergo
"Right now we have all the capital we need to do all of that (R&D investment), it's not something we're focused on short term."
In the past, the company has flirted with an eventual public flotation but those plans for an IPO aren't on the immediate agenda either.
"An IPO is still something we would like to do, but one of the main reasons firms go public is to raise capital," Murphy said.
The DXC funding and previous backing from Insight Ventures means the company is "not in a position where we need more capital right now", he added.
"We think in three-year cycles at Fenergo, so a raise this year pushes out the IPO timeline for a couple of years."
Get our Daily Briefing with the morning's most important headlines for innovative Irish businesses.