Bear suits, nappies and footing turf: The worst jobs these Irish bosses ever had
Even the most successful leaders had to get their hands dirty first.
MOST PEOPLE HAVE worked at least one horrible job in their lifetime.
It's something of a right of passage to learn the true value of money by humiliating yourself in some way – or just generally wading through filth for a few lousy bucks.
Even the most successful entrepreneurs have gone through the pain or tedium of working a crummy job.
With that in mind, we've revisited some of Fora's question-and-answer features to find out the worst jobs some well-known business leaders have ever had.
Here's what they had to say:
When I was a teenager, I worked at St Patrick's Infant Hospital in Temple Hill while my aunt was a nun there.
For three months, I worked in the laundry and washed what seemed like thousands of nappies every day. I managed to sell the job to a friend when something better came along.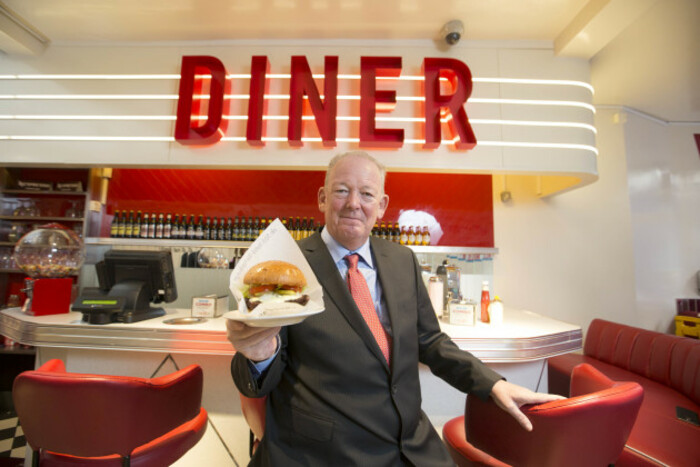 Source: Andres Poveda
Pat Rigney, The Shed Distillery
In the early 1980s, I did a J1 in the US with a good buddy of mine who went on to become the chief executive of Baileys.
We ended up down in Houston and worked as longshoremen on the docks. What we didn't realise going down there was that it was going to be 37-degrees Celsius and 90% humidity. That was a pretty terrible job.
About 25 years ago, I was working in northern Australia packing potatoes. It involved standing at the end of a conveyor belt while these potatoes came hurdling towards me. My job was to catch them and put them into bags.
On the face of it, it sounds OK – but I'm not sure you've ever had an experience with a rotten potato. It's kind of this gelatinous, water balloon of gas that comes at you. When those things hit you, it's fairly appalling.
At the end of the day, we'd go home with our heads hung low and smelling like we'd just crawled out of a grave.
David Whelan, Immersive VR Education 
I used to be a bouncer in Waterford city at a nightclub. It was pretty bad, to be honest. That was probably the worst job I had to do. You get a lot of 'aggro' doing it.
I've had so many different jobs. Only eight or nine years ago, I was mixing cement on a building site. I enjoyed it, but that was a very tough, physical job.
One day, I was standing on a site and it was raining. I said to myself, "I'm not going to be standing here next winter, freezing cold." So I taught myself to do web development and I kind of kicked off my career from there.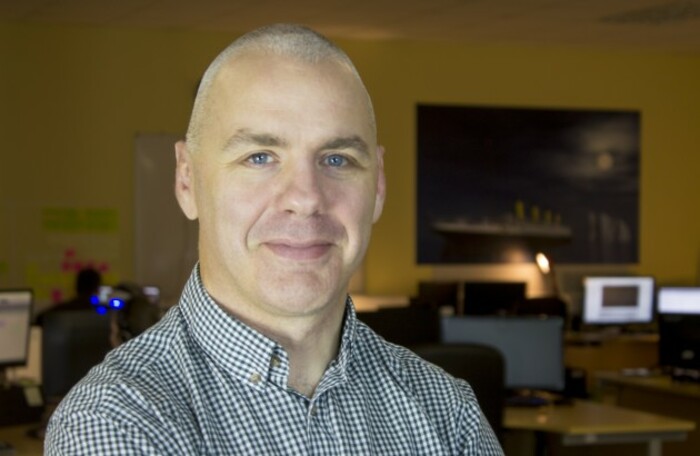 When I was 16 stacking shelves in a shop, there was an armed robbery. Myself and the manager had to wrestle the guy to the ground.
That and working on building sites with my father from a young age were probably the worst tasks I've had to do.
Mark Van den Bergh, Max Benjamin
Cleaning toilets in the Hamburg airport hotel when I was younger. I had to do it for about two months.
I went to Germany to learn German. There was nothing else going for me because I couldn't speak the language, so I ended up cleaning toilets.
I worked in a mustard factory too. I had to basically fill tubes of mustard all day long through an automatic dispenser that spat out exactly 500ml of mustard. It was on a timing basis, and if you got it wrong, the mustard was all over you.
At the end of the day, I was covered in yellow. I suppose it knocks the corners off you and shapes you.
The second-ever job I had was working in a restaurant that had a kids play area where they would host birthday parties and all that sort of stuff.
The staff had to take turns putting on a giant bear costume for the parties. It was made for someone who's about 5 foot 10 – I'm 6 foot 3. And it was incredibly hot.
You had to do this once or twice a week – I was at this place close to a year. Plus you'd get the odd kid who thought it was funny to hit the bear.
I worked in building sites when I was younger during the school holidays.
One time, I had to bring the crane driver up his lunch, so I climbed the crane one-handed with his lunch in the other. I didn't realise cranes moved in the wind – they do.
Source: Conor McCabe Photography Ltd
I had a six-month period selling hi-fi equipment in a very male-dominated environment when surround sound became all the rage.
That was a bit of a departure from the rest of my career, but the one thing that taught me is if you can sell one thing, you can sell another.
Cleaning out the bottle skips in Gibney's pub in Malahide after a busy summer night. This was a horrible job, but someone had to do it.
When you went to empty the skips and sort through the half empty bottles, the smell of gone-off beer and wine mixed with the odd tossed-in ashtray had an unforgettable aroma.
Thankfully, I didn't have to do it for too long. Let's just say it was character building.
I'm from the bog – Tullamore – so footing turf is the worst job I've ever had to do. Anyone from the midlands will understand – it's the only place where child labour is still legal in Ireland.
You're literally doubled over turning these sods and stacking them so they'll dry. I get the shakes just thinking about it.
Get our NEW Daily Briefing with the morning's most important headlines for innovative Irish businesses.