'My biggest regret is my early career. I ended up doing jobs I had no interest in'
Jobbio CEO Stephen Quinn also talks about his favourite interview questions.
STEPHEN QUINN REGRETS the early years of his working life.
Stints in stockbroking and advertising didn't do much for the young entrepreneur – but those bad experiences prompted him to co-found online recruitment service Jobbio with his brother, John.
Set up in 2014, the company lets businesses create profiles and showcase the perks of working for their company.
Some 6,000 firms now use the site to hire staff, including Transferwise, Ryanair, Airbnb and Intel, and Jobbio has raised a large chunk of outside investment.
For the latest instalment of our question-and-answer series, Quinn shares his favourite interview questions, why he takes lots of time off work and why he's not always pleased to see Jobbio staff burning the midnight oil.
Here's what he had to say: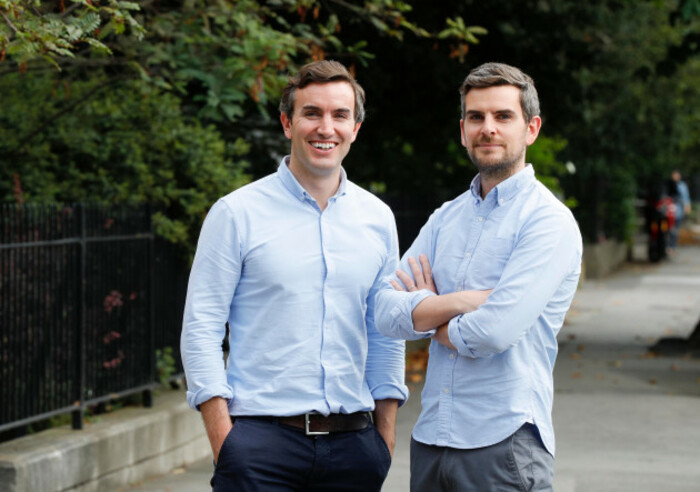 Source: Conor McCabe Photography Ltd
What bad work (or business) habit have you had to kick?
I probably fell for the one that every founder falls for: I tried to do everything all by myself in the beginning.
But I have learned that lesson, I have built a team that is now better than me at all aspects of the business. I trust them to get the job done.
How do you start a standard day and how do you finish it?
I start a standard day by going to the gym. It helps clear your head for the day. Work-wise, I come in, sit at my desk and write out the five most important things I can do to impact the business that day. Then I start doing them.
What's the one skill you wish you had?
I would like to be able to code. For my job, I need to have a great understanding of how our product works. I don't need to be able to code to do that, but it would be nice.
What's the worst job/task you've ever had to do?
I worked in building sites when I was younger during the school holidays.
One time, I had to bring the crane driver up his lunch, so I climbed the crane one-handed with his lunch in the other. I didn't realise cranes moved in the wind – they do.
What has been your biggest failure to date?
My biggest regret is my early career. I ended up doing jobs I had no interest in. I was a stockbroker, I had no interest in it. I was in advertising, I had no interest in that either.
But of course, those experiences got me to start Jobbio. The whole point of Jobbio is to make it easier for people to find jobs they love in companies they love. I had that problem, now my job is to stop others from having it.
What's your favourite job interview question and why?
I look for the same traits in all of our people – they have to be smart, adaptable, ambitious and show leadership skills. It's easy to say you're all of those things, but I ask questions to get them to prove they are.
I ask questions like, "Tell me about a project you ran?" or "Tell me about a time you didn't take no for an answer?" Those types of questions help me see if someone has the right traits.
How often do you take a day off?
Fairly regularly. We are an internet business. The internet doesn't turn off, so I used to think I had to be like that too.
But I find more balance is better for both the business and myself. I am more effective when I take days off. Plus we have built an incredible team, so the business is in good hands when I'm not there.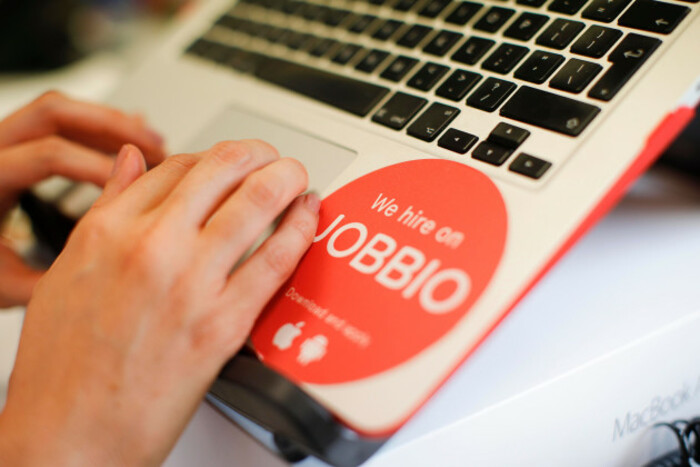 Source: Conor McCabe Photography Ltd
Do you like to see your employees working extra hours?
Yes and no. I like them working whatever it takes to get the job done. I think there are loads of ways people can be more efficient, get their work done and go home.
I don't like people 'staying late' to be seen to be staying late. I would prefer if they got their work done and went home to their lives.
Do you read business biographies or management books?
I do read a lot of business books and blogs. I also listen to business podcasts. I find there is always something in them that I can apply to my own business.
Most recently, I read Shoe Dog by Nike co-founder Phil Knight.
What's the best piece of advice you've ever received, and who did it come from?
Get ahead of the questions – that came from my co-founder and brother, John.
You always know what questions are coming, so no matter what type of meeting you are going into – a sales meeting, staff meeting or venture capital meeting – if you know your business you should be able to get ahead of the questions and know the answers.
Sign up to our newsletter to receive a regular digest of Fora's top articles delivered to your inbox.