'I once wanted to be an actor - but you can't manage your destiny like an entrepreneur'
Max Benjamin's Mark Van den Bergh also talks about why everyone who sets up a business is underrated.
HOME FRAGRANCES FIRM Max Benjamin is marking its first decade in business this year.
The outfit – which produces a range of scented candles, room diffusers and scented cards – was founded by brothers Mark and David Van den Bergh in the throws of the recession and was born out of Oberg, a candlemaker founded by their sister, Orla.
Today, the Max Benjamin brand is stocked in 600 retail outlets across 40 countries including in globally recognised department stores like Harrods and Selfridges in London and Paris's Le Bon Marché.
As part of our weekly question-and-answer series, we spoke to Mark Van den Bergh about his former career as an actor, cleaning toilets in Hamburg and why every entrepreneur is underrated.
Here's what he had to say.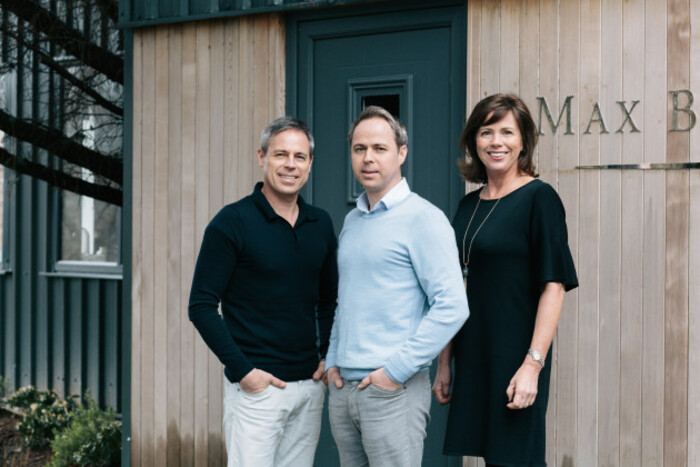 Source: Max Benjamin
What was your earliest or childhood ambition?
My childhood ambition was to be an entrepreneur because my dad is an entrepreneur. He had probably instilled that in us from a young age.
I worked for other companies when I was younger, but I kind of felt a little bit out-of-place. I felt that I wanted to be able to manage my own destiny.
When you start up a business, you manage your own pathway. You have the ability and flexibility to do your own thing when you're an entrepreneur as well. That was very important for me.
What's the worst job/task you've ever had to do?
Cleaning toilets in the Hamburg airport hotel when I was younger. I had to do it for about two months.
I went to Germany to learn German. There was nothing else going for me because I couldn't speak German, so I ended up cleaning toilets.
I worked in a mustard factory too. I had to basically fill tubes of mustard all day long through an automatic dispenser that spat out exactly 500ml of mustard. It was on a timing basis, and if you got it wrong, the mustard was all over you.
At the end of the day, I was covered in yellow. I suppose it knocks the corners off you and shapes you.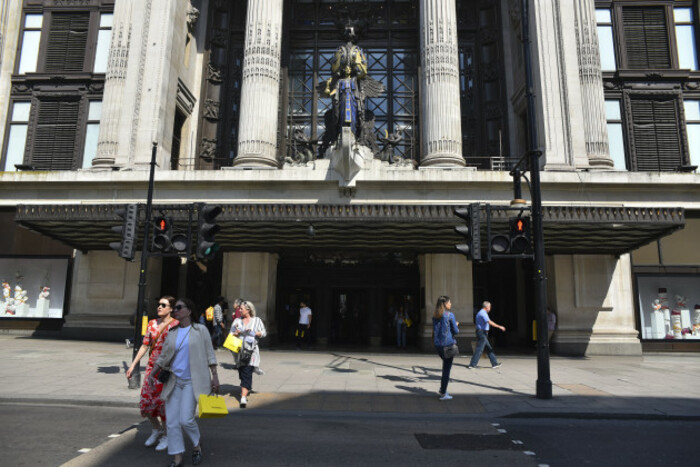 Source: Alberto Pezzali/NurPhoto/Sipa USA
What hobbies do you pursue when you're out of office?
I like to unwind through exercise. I joined a boxing gym and do circuit training where boxing is a focus. It's a great stress-reliever.
I'm an avid rugby fan, so I go to a lot of rugby matches too. I'm a Leinster fan and I go to Ireland games when I can. I took up Italian as well. I wanted to learn another language, so that's the focus now.
If you were forced to pick a different career, what do you think you would be doing instead?
About 15 years ago I decided I was going to be an actor. I took two years off to pursue that. I did a lot of theatre, and I did small parts in soap operas and some TV commercials. I gave it my best. I think that's what I'd be doing.
But it's one of those professions that I found out quickly is not like being an entrepreneur. When you start your own business, it's basically down to you to decide how well it goes, for the most part.
With acting, no matter how good you are, ultimately every time you go to an audition room, you're up against 10 or 20 guys who look exactly like you. You have to be very, very patient and calm to be successful in that field.
I think that's the part of it I found frustrating and as a result I pulled out of it. You're waiting on an awful lot of outside happenstance for you to be successful.
What has been your biggest mistake to date and what did you learn from it?
Trying to do everything in business ourselves. When you start up, you don't have the luxury of saying, "I'm only doing sales now and all the finance has to be up to somebody else." We tried to do everything for a little bit too long.
Everybody has their own value-add. I think if you're trying to do everything, you kind of water down the effect and it's harder for the company to grow. I think that was a mistake that I look back on. We could have hired more people earlier.
What's the biggest risk you've ever taken? 
I think it was starting up the business. I think people underestimate how hard it is. Sometimes I think I went into completely blindly, but it was definitely a big risk because you're putting everything on the line.
When you're considering partnering with another person or business, what factors are deal-breakers for you?
When you're talking to a key retailer or distribution partner, I think the deal-breaker is fairness. There has to be an equally fair deal on both sides.
I don't believe in going in and seeing how much I can get out of somebody. I'm experienced enough to know if somebody is trying to get too much out of us. I think there has to be an honest deal.
If it appears that they're looking for too much, then we just generally walk away. The reason we do that is that it's of no benefit to us or the partner.
The designer-producer, the distributor and the retailer, we're all in it together. I think that's forgotten very quickly sometimes. A lot of that is down to people being under pressure in their job and trying to seek out the best deal.
We wouldn't expect to get everything we want, but we would expect the deal to be balanced and fair.
What's the one piece of advice you would give to someone starting out in your industry?
You have to remember why you got in it in the first place. What's your value-add to the business?
If your natural skill is selling, if you spend too much time worrying about managing people or finances or product development, it'll water down your ability to be a good salesperson, which is the very reason you got into it in the first place.
Or if you're good at design and you're spending too much time in sales, it'll water down the effect and as a result the company won't grow. You have to remember why you got into something in the first place and focus on that.
Once you've got everything in order – make sure your margins are good, make sure the very basics are right – slip right back into what your value-add is.
Who is Ireland's most underrated entrepreneur?
Entrepreneurs get hailed when they're outstandingly successful and have made tens of millions.
I go to a gym that's run by two young guys. They're starting out on their own. They're putting everything on the line. I think anyone who has enough gumption to do that is underrated, because they're not recognised.
It's almost like they're taken for granted. These are people who are create jobs and giving somebody else the opportunity to have a living.
Sign up to our newsletter to receive a regular digest of Fora's top articles delivered to your inbox.