'Losing half a million euro changed my life - for the better'
Coffeeangel's Karl Purdy shares some words of wisdom for people starting a coffee business.
COFFEEANGEL BOSS KARL Purdy is often credited as the man who brought speciality coffee to Ireland at a time when everyone still drank molten-lava brew from polystyrene cups.
In the late 1990s, Purdy launched his first coffee shop in Belfast, where he had previously worked as a photojournalist. The business was sold within five years and he used the funds to set up a café-wine bar in Dublin, which ultimately failed.
In the aftermath, Purdy set up Coffeeangel in 2004, which started out as a one-man operation with a three-wheeled coffee cart in Howth. Today, Coffeeangel operates four cafes – and two carts – and has launched the careers of award-winning baristas like 3FE founder Colin Harmon.
For the latest instalment of our question-and-answer series, we spoke to Purdy about why losing €500,000 was the best thing that ever happened to him, learning how to switch off and his advice for anyone starting out in coffee.
Here's what he had to say: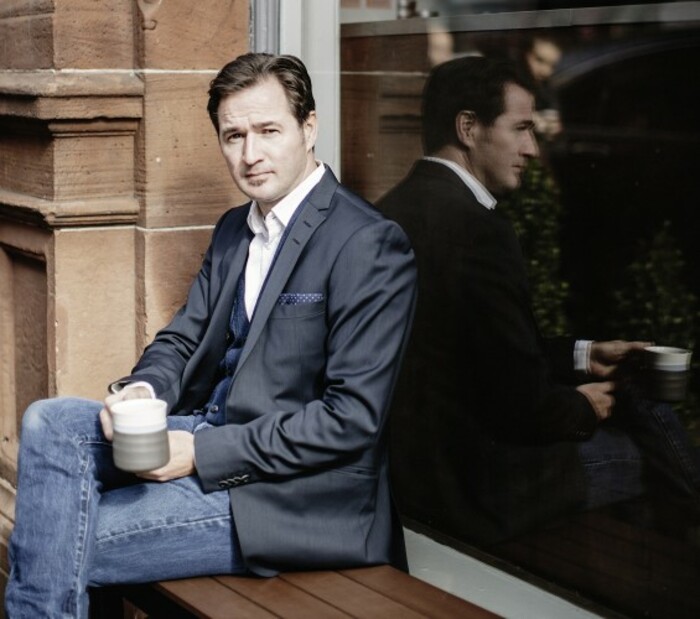 Source: Al Higgins
How do you start a standard day and how do you finish it?
I like early starts. I'm usually in one of the shops by 6.30am, before they open, just to check in, maybe taste the coffee, make sure there are no issues or problems. If there is anything that I can assist with, I'll do that.
It's just about keeping your finger on the pulse and making sure that everything is running as it should be. I usually don't wrap up until the last shop closes at 5pm and the cash reports have been submitted and numbers have been done.
Then it's a matter of kicking back – maybe with a glass of wine – and relaxing. But I do wait until all shops are closed. Maybe I don't have to, but that's just in my DNA.
You read all the self-help books and they tell you draw lines in the sand. I'm forever crossing those lines.
What's the worst job/task you've ever had to do?
About 25 years ago, I was working in northern Australia, packing potatoes. It involved standing at the end of a conveyor belt while these potatoes came hurdling towards me. My job was to catch them and put them into bags.
On the face of it, it sounds OK – but I'm not sure you've ever had an experience with a rotten potato. It's kind of this gelatinous, water balloon of gas that comes at you. When those things hit you, it's fairly appalling.
At the end of the day, we'd go home with our heads hung low and smelling like we'd just crawled out of a grave.
What's the one skill you wish you had?
Thinking bigger. I don't come from a business background. My family's not entrepreneurial, and I've never done anything with a grand plan.
My wife joined the company a few years ago and she's constantly pushing me to think bigger and I'm always concerned with what's right in front of me. I'm working on it.
What's your favourite day of the week and why?
It's probably Friday. Generally, the shops are really buzzy and super positive. I'm feeding off what our customers are feeling. That is just a lovely thing to see.
It's also the day when people treat themselves. We sell more muffins and scones on a Friday than we do any other day of the week.
Plus I'm looking forward to the weekend. We're open seven days a week, but I do try to ring fence the weekends for family time.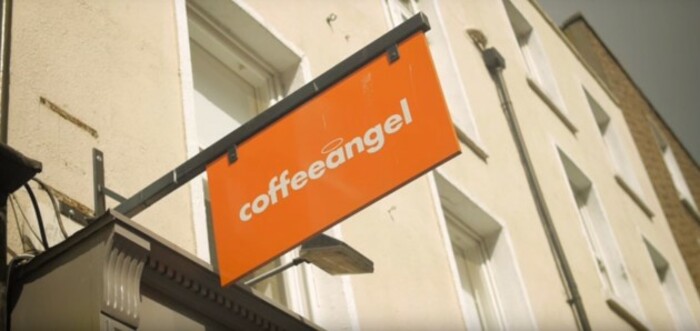 What do you do when you're out of office?
Work is definitely my hobby, but I do enjoy challenging my palate. I grew up in a house that didn't have very adventurous meal times. When I was 19, I backpacked around the world. After a year in Australia, I found myself in Indonesia.
I was warned not to eat any of the meat and to make sure everything was washed in boiling water or I'd get malaria.
A couple of days into that, after eating very conservatively and being very careful, my hair started falling out from the malaria tablets, and I was starving because all I ate was salad and peanut sauce, which I despise.
I threw caution to the wind and said, "Whatever gets put in front of me, I'm going to eat."
I discovered that I really love food and love tasting things. I love learning about what part of my palate can be tickled or offended by what I'm putting in my mouth. So that's what I do in my down time.
What's the one piece of advice you would give to someone starting out in your industry?
Understand that catering is not a soft-handed business – it's incredibly unforgiving.
If you're going to put your hard-earned money into something, make sure you're very clear in terms of what you're going to have to face: the long hours, the criticisms, the potential failure that could come with that.
If you're going into coffee, think about what you can do that's different. What can you do that challenges or proves or even disrupts the industry? What's going to make you stand out?
What has been your biggest mistake to-date and what did you learn from it?
I opened a coffee over 20 years ago in Belfast. I have to be honest, there was luck and serendipity and I worked incredibly hard, but I didn't have a huge amount of business experience.
Again, through serendipity, I folded a few years later and made a substantial amount of money at the time. I left Belfast, moved to Dublin and opened what was meant to be a coffee and wine spot on Gardiner Street.
I put a lot of money into that and within two years, I'd lost about €500,000. All the plaques on the wall and positive reviews, all those accolades, didn't really add up to much.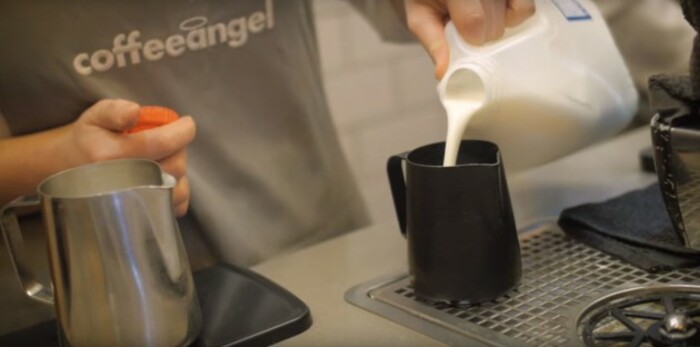 I think my mistake there was not understanding the business fundamentals in terms of what's involved in catering.
It subsequently evolved into a restaurant: I had chefs, I had sommeliers, I had 20 or 30 suppliers, a wine cellar full of tens of thousands of euro worth of wine. I think it was just a shortcoming on my part in terms of experience and understanding.
But it was also the best thing that happened to me. Losing €500,000 changed my life for the better. While the following couple of years were tough, it brought me back into coffee. That failure was the foundation of Coffeeangel.
What's one thing that would put you off hiring someone?
This is a very small thing – and it's certainly not a deal-breaker – but I don't like if someone tells me that they're currently employed and can start right away without giving their previous employer any notice.
It's a respect thing. I know there are lots of employers out there who may deserve criticism, but I think whenever you're interviewed for a job, that kind of old-school respect is important.
If you're going to leave somebody else in a difficult situation, chances are, you could do the same to me in six months, a year, two years' time.
What bad work (or business) habit have you had to kick?
I don't switch off. That's something that I'm still trying to do. I started as a one-man operation standing at the end of the pier in Howth where everything was my responsibility.
I would love to say that I'm a million miles away from that guy standing at the end of the pier in the wind and the rain, but I'm probably not.
I still like to make sure I know what's happening. That's something that I do need to kick. I know for businesses to grow and evolve, you do have to trust people and delegate and do all those very sensible, adult things. I'm working on it.
What do you see as being the biggest challenges for your business?
I would like to think that coffee has become a vital part of the culture of Ireland. That's not going to go away, but it's about making sure that for Coffeeangel to work, it needs to grow and it needs to be sustainable.
My challenge is still retaining the quality, the independence and the credibility of what we've built and being able to scale that.
I still want to make sure we do as good a job as we possibly can. We don't want to go cutting corners just because we have 10, 15 or 20 shops.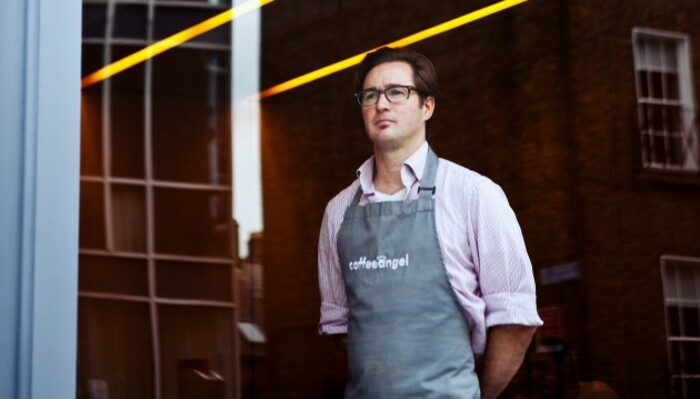 Source: Al Higgins
Who do you most admire?
I come from quite a working-class background, so my heroes tend to be people who've made it against all odds, have built themselves up.
That's not to take away from anyone who's gone to a really great school and had parents who've had money. It's just from my own perspective, from my own value system, I like and admire people who've grafted, worked hard and proved the doubters wrong.
I went to my first bank manager to get a loan for £10,000 to open my café in Belfast.
She sat across from me, looked me in the eye and said: "You've got no experience. This idea of a coffee shop is ridiculous. I've never heard of anything so ridiculous.
"No-one's going to drink coffee. This is a tea-drinking country. I have absolutely no faith in this business idea – but I have faith in you."
That resonated with me. I admired her for taking that risk on someone, against all of her better judgement – thankfully it worked out OK. I admire people who take a risk, who have everything to lose and pull themselves up.
If you were stranded on a desert island with just one thing, what would you want it to be?
Apart from my wife, I would have to say my Leonard Cohen collection. He inspired me when I was very young – I did spend 20 years in Canada. His poetry, books and music continue to make me smile after many, many years.
Sign up to our newsletter to receive a regular digest of Fora's top articles delivered to your inbox.