'Never partner with first-time founders - they can't cope with the stress'
Mór Irish Gin's Eoin Bara also talks about how he stopped emails from ruining his sleep.
EOIN BARA HOPES to one day turn his Mór Irish Gin brand into a global sensation capable of taking on the likes of Scottish behemoth Hendrick's.
Since it was founded in late 2016, the Offaly-based company hasn't done too badly and is inching its way towards that goal.
Produced from the Arderin Distillery in Tullamore, Mór's high-end, berry-infused gin is stocked in several Dublin bars and O'Brien's off-licences, and is available in a number of overseas markets including the UK and Canada.
Bara himself – whose grandfather distilled for Tullamore Dew – has been shortlisted for the 2018 title of Ireland's Best Young Entrepreneur.
For the latest instalment of our question-and-answer series, we spoke to the distillery founder about driving a beloved 'death trap', why you shouldn't partner with first-timers and how he stopped letting emails ruin his sleep.
Here's what he had to say: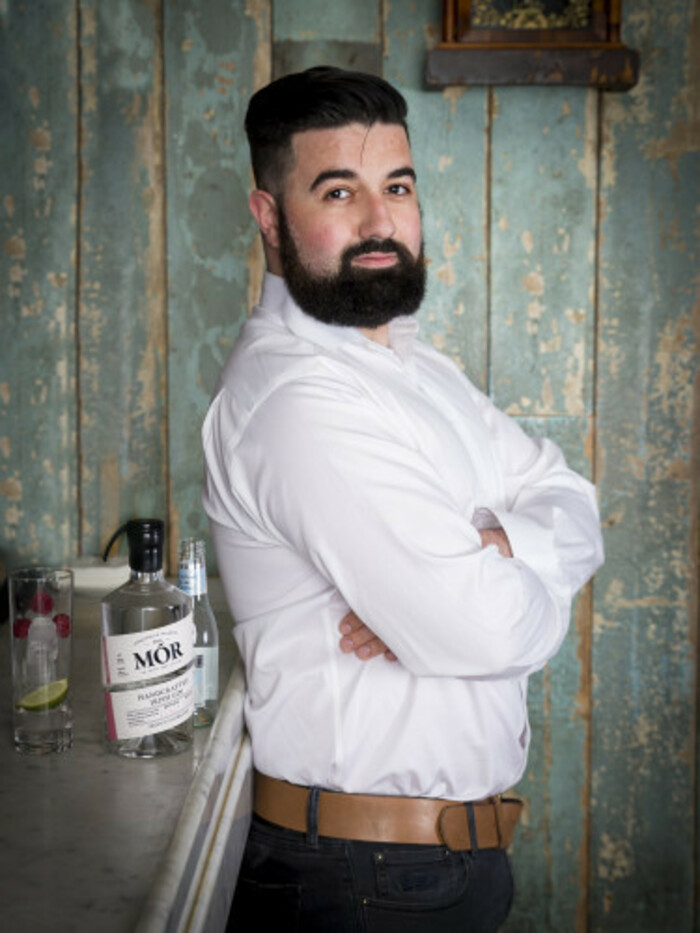 Source: Julie McCoy
What was your earliest or childhood ambition?
I think I wanted to be a train driver. In fairness, I used to live near a train bridge. You'd be standing there signalling the driver to honk the horn, which they'd occasionally do for you. I just wanted to do that.
When I was a bit older, I saw Top Gun and wanted to be a pilot. My childhood ambitions weren't very grand, to be honest – it was always about flying or driving things.
What's the worst job/task you've ever had to do?
I'm from the bog – Tullamore – so footing turf is the worst job I've ever had to do. Anyone from the midlands will understand – it's the only place where child labour is still legal in Ireland.
You're literally doubled over turning these sods and stacking them so they'll dry. I get the shakes just thinking about it.
What's the one skill you wish you had?
There are loads of skills I wish I had. I just learned how to tie my shoelaces last year – apparently I've been doing it wrong all my life.
I think I'd like to be able to play the guitar. If I was to enter the Rose of Tralee, that would give me something to do. I have no talents. I can eat an ungodly amount of cheese – I don't know if that's a talent or an affliction.
What bad work habit have you had to kick?
I used to check my emails before bed. I'd be getting into bed and I'd just have a quick read of my emails and something would trigger me off.
I'd get a bit of bad news or something that would need to be done the next day and I'd have problems sleeping. That's something I really had to kick. My notifications are off. My phone is generally in flight mode after about 10pm.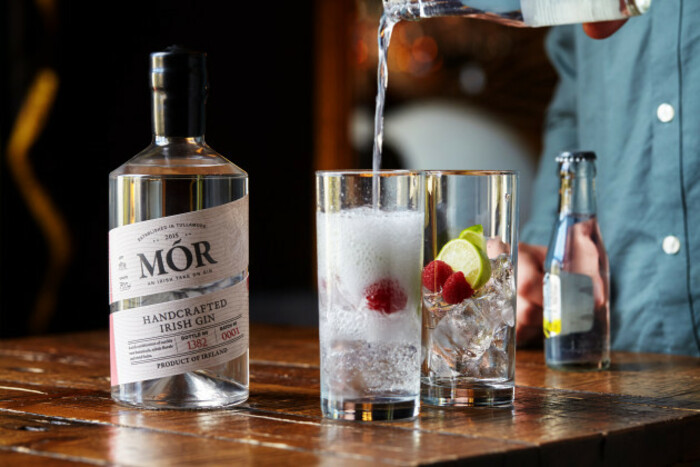 Source: Mór Irish Gin
What's your favourite possession?
I have a 1974 Toyota Celica which is affectionately named 'Death Trap'. It's got an engine from a Nissan 200SX. It's my favourite thing.
When you're driving it, you know you could die at any moment, so it kind of makes you feel alive. And it looks awesome.
What's the best piece of advice you ever received, and who did it come from?
There are two pieces of advice. One was the words of Dermot Desmond, which were repeated to me: "Always sell too early." The other was: "Sales solve everything." I can't remember who told me that, but it stuck with me.
Essentially a lot of problems in business are cash flow-related or money-related, but sales solves everything – then you just have different problems.
What has been your biggest mistake to date and what did you learn from it?
There have been a lot of mistakes, but the biggest one was when I went into two partnerships with first-time founders.
The thing is, when you go into a partnership with a first-timer, they generally can't cope with the stress and pressures that are required. What I learned was, go into business with someone who's done it all before.
What do you see as being the biggest challenge for your business?
We needed to create demand and compete against global behemoths with huge marketing budgets and what seems to be infinite pockets for pulling cash out.
To get our bottles on shelves, we have to do that quite cleverly because we're a small company, we're self-funded and we're essentially trying to build a global brand. So you've got the cash flow issues of expanding and all those sorts of growing pains.
Who is your business hero?
Mary Barra, the CEO of General Motors. She basically worked her way up to becoming the chief executive and has essentially turned GM around, which is quite interesting.
She's absolutely phenomenal and she makes incredible sense when she gives public speeches.
Sign up to our newsletter to receive a regular digest of Fora's top articles delivered to your inbox.