'I used to be scared to say no - I had to learn how to stand up to senior people'
Deliveroo Ireland's Liam Cox also says he's had to become a better communicator in the role.
FOOD DELIVERY GIANT Deliveroo has grown rapidly since it first wheeled into the country three years ago.
Although the Irish wing of the London-based outfit is still loss-making, it delivered a sixfold sales increase during its most recent financial year with revenues of almost €3 million.
The company – which celebrates its third year in Ireland this week – originally launched its online food-ordering service in Dublin and has since expanded into Cork, Limerick, Galway and Belfast.
It has partnered with more than 400 restaurants in Ireland and estimates that it has helped deliver a €15 million sales boost for local restaurants.
However, despite paying hundreds of self-employed motorbike and bicycle delivery riders, the core Deliveroo team here – led by regional manager Liam Cox – is relatively small.
As part of our weekly question-and-answer series, we spoke to Cox about the horrors of wearing a bear costume, learning to say no to senior managers and why he wishes he was better at communicating his thinking process.
Here's what he had to say: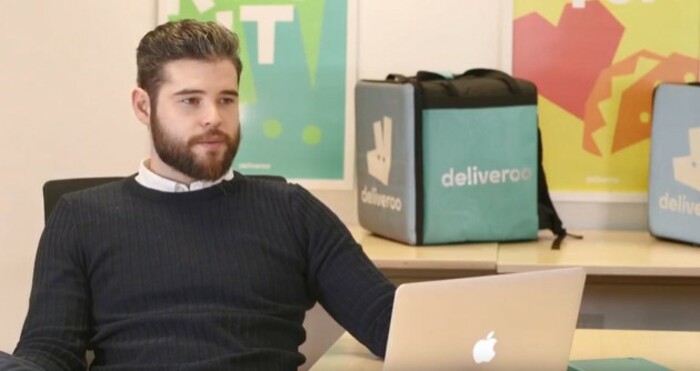 What was your earliest or childhood ambition?
My earliest ambition was to be an astronaut. I was given a book about the solar system when I was about four or five and just became obsessed about how vast space is.
Knowing that astronauts have the ability to go up there just blew my mind. I'm still sort of in love with it now – and once Tesla or Virgin make it commercially viable, I can't wait to go up.
What's the worst job/task you've ever had to do?
The second-ever job I had was working in a restaurant that had a kids play area where they would host birthday parties and all that sort of stuff.
The staff had to take turns putting on a giant bear costume for the parties. It was made for someone who's about 5 foot 10 – I'm 6 foot 3. And it was incredibly hot.
You had to do this once or twice a week – I was at this place close to a year. Plus you'd get the odd kid who thought it was funny to hit the bear.
What has been your biggest mistake to date and what did you learn from it?
I was persuaded to stay in a job that made me absolutely miserable. The manager persuaded me to stay by selling a dream of what I could soon do at the company, which never materialised. I ended up staying there for close to a year before I left.
It taught me to question everything that I'm told by other people. I should have remembered that there was a reason I wanted to leave and should have really trusted my gut.
At the time, I was too scared to say no. It taught me to say no to people, particularly those who are in more senior positions. I've carried that with me today.
Now, in those conversations where I'm having to defend myself and my country market, I'm much more confident saying no to senior people than I was back then.
What's the one work skill you wish you had?
I have a habit if I'm trying to explain something I'm passionate about, particularly if it's a new concept. I can either over-explain it or not it explain it enough and leave people confused.
I've really tried to get better at this by keeping more structured notes about my thought process, and I've been sharing those with my team so they have a better idea of where my head's at.
Particularly now that I'm in a position where I'm having to form ideas and really drive the business forward, it has become super important that I know how to communicate those things properly.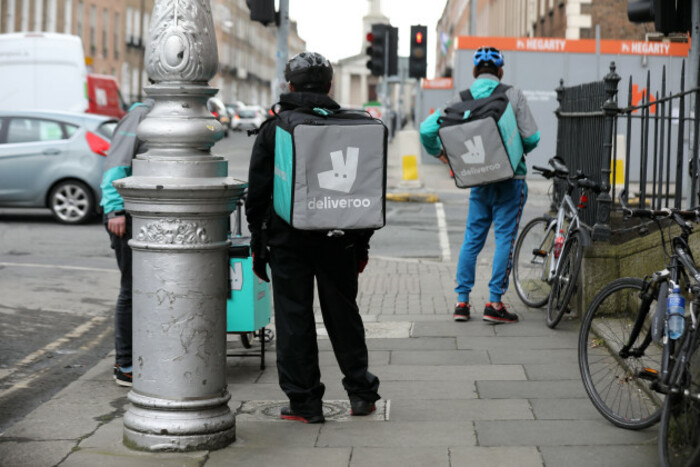 Source: Eamonn Farrell/RollingNews.ie
What bad work (or business) habit have you had to kick?
Firefighting. I've always worked in high-pressure environments, but as I stepped into the more senior positions throughout the two and a half years I've been at Deliveroo, I've had to stop being so reactive to things coming in.
My time is now becoming increasingly important – I have to be ruthless in my prioritisation and just can't let things break my stride.
What's the biggest risk you've ever taken?
Moving to Ireland. When I first joined Deliveroo I was based in Manchester. It got to a point in summer 2016 where I was at a fork in my career.
Deliveroo offered me the chance to move to London to focus on analytics and the data side of my career or to come over here and run my own country market.
It was a pretty big risk at the time, but I'm glad I took it. It was a pretty hard slog to begin with – we were in a pretty difficult place and it was my job to fix that.
We're now in a great position and the business is doing really, really well. It ended up being a great move - I actually met my fiancé over here too.
What's one thing that would put you off hiring someone?
A lack of passion. If I'm interviewing someone and they don't show a passion for the business, it's a massive put-off.
Deliveroo is hard work and I need someone who cares about what they do. I want people to feel the same about the company as I do even before they start. I want to be able to see that passion in the interview process.
One of the questions I love to ask is: Let's say a very well-funded competitor comes into the space and copies our exact product, how do you beat them?
It makes the applicant dive deep into the company to understand what our values are and what our unique selling point is.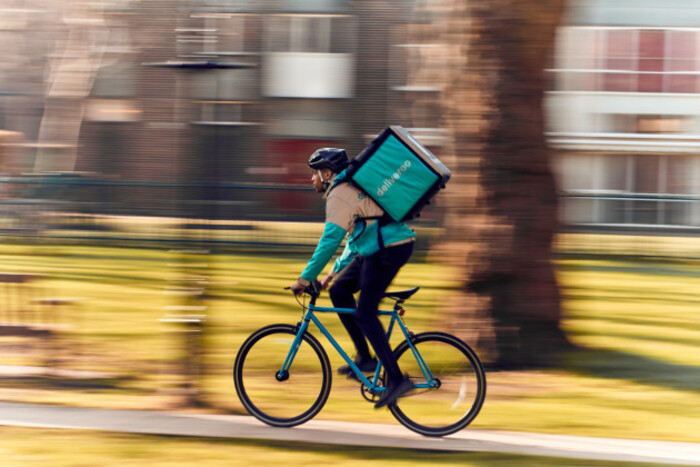 Source: Deliveroo
What advice would you give to your teenage self?
Learn more about what's going on around you – learn more about other cultures, politics, economies.
I was a fairly shy kid. It meant that I didn't start to gain a holistic view of the world until I went to university and was forced to meet new people.
As I've moved around to different countries and different organisations, I learned that other people's perspectives are just as important as your own.
Who is your business hero?
Jeff Bezos, the founder and CEO of Amazon. I recently finished the Everything Store, the book that came out a couple of years ago. I loved it.
Throughout Amazon's founding, and even recently, people have been telling Bezos that it wouldn't work – that it wouldn't make money. The fact he proved them all wrong is really inspiring.
Sign up to our newsletter to receive a regular digest of Fora's top articles delivered to your inbox.