'My advice to people starting in fashion? Roll up your sleeves'
Style guru Sonya Lennon also talks about becoming an expert jumper-folder.
SONYA LENNON IS one of the most recognised faces in Irish fashion and design.
She has spent 30 years working as a stylist, broadcaster and designer and came to national attention during her time as a host on RTÉ's flagship fashion programme, Off The Rails.
Together with business partner and former television co-host Brendan Courtney, she runs the Lennon Courtney clothing label for Dunnes Stores. The duo also set up Fafinder, an online service where independent boutiques can sell stock online.
Lennon is also known for her social entrepreneurial work and founded the Dublin branch of Dress for Success, a charity that provides free styling advice, job interview tips and career workshops for women.
For the latest instalment of our question-and-answer series, we spoke to Lennon about the importance of taking time off work and the dangers of 'over-hiring'.
Here's what she had to say: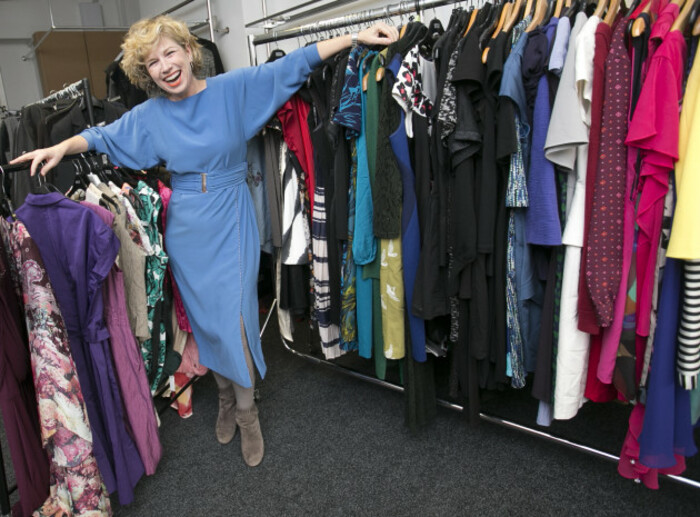 Source: Sam Boal/Photocall Ireland
What was your childhood or earliest ambition?
Conveniently, I always wanted to be a fashion designer. I was always sketching: I have notebooks full of early sketches of sexy, alien, outer-spacers in their cool, space-age gear.
My mum has a sewing machine set up at home. I used to cut up bits and pieces from the attic and turn them into a look.
How often do you take a day off?
I'm very rigorous around taking time off. In the last year, I've become much more interested in effectiveness over busyness.
I don't like just being busy for the sake of it, I'd much rather contain my work into a period of time. My family is really important to me and it's vital that I take time off at the weekend to be with them or there for them or in the background or whatever it is.
What's the one skill you wish you had?
Of course I'd love to be able to teleport myself, but apart from that my immediate concern is to upskill on Adobe Illustrator so that I can generate my own print design for Lennon Courtney.
What's the worst job/task you've ever had to do?
I started my career in retail folding jumper after jumper after jumper in Blarney Woolen Mills. That was my first job.
I can't say that was a walk in the park, but I can now fold a jumper standing up without the help of a folding board. I've carried that skill with me through life.
In terms of worst jobs, I had a six-month period selling hi-fi equipment in a very male-dominated environment when surround sound became all the rage.
That was a bit of a departure from the rest of my career, but the one thing that taught me is if you can sell one thing, you can sell another.
If there was one person in the world you could hire, who would it be and why?
I'd actually hire my sister-in-law. She's an executive assistant and she is the most organised person I know. She's strategically astute – I'd hire her in the morning.
What has been your biggest mistake to date and what did you learn from it?
I'm haunted by a job that I did years ago that was beyond my capabilities. It was designing a uniform and it was an absolute disaster. I think I didn't sleep for six months afterwards.
I could have got away with it if I had aligned myself with people at the right level to deliver. It was one of those situations where you don't even know what you don't know. I just aimed too low with the whole thing and completely cocked it up.
I think from that you kind of realise that if you want something to be done at a certain level, everybody around you needs to be able to help to bring you up there. And you just have to dust yourself off and keep on trucking.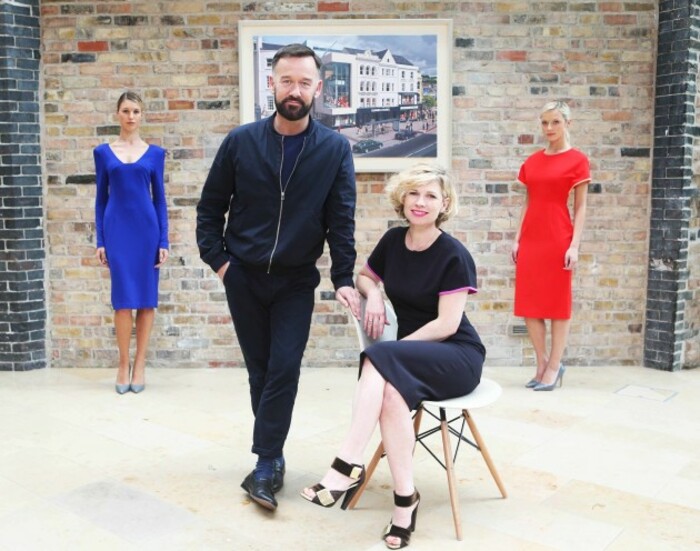 Source: Leon Farrell/Photocall Ireland
What bad work (or business) habit have you had to kick?
Myself and Brendan over-hired. We hired because we really liked people and that is something that is so destructive. I wouldn't fall into that habit again. You have to learn that one quickly.
What's the one piece of advice you would give to someone starting out in your industry?
I think it has to be two things. Firstly, get ready to roll up your sleeves and work harder than you've ever worked before.
Any sector that is desirable and deemed to be an aspiration – whether it's media, film, fashion, photography – anything that people would love to do, is going to be really competitive.
The other thing, if you're prepared to do that, understand where you want to end up as your career progresses.
That doesn't mean you're going to end up there, but if you have a sense of where you're heading, it'll give you a much clearer sense of what you need to do to get there. That applies to every industry really.
Who is your business hero?
I'm intrigued by fashion designer Diane Von Furstenberg as a really early proponent of the idea that you must be an independent woman.
She married a Hungarian prince and a year after they were married she decided that she had to carve out a career for herself when she didn't have to.
She has been through so many re-birthings in her business and it's still going and it's iconic and a game-changer in terms of design. I think I couldn't do any better than aspire to that sort of icon.
If you were stranded on a desert island with just one thing, what would you want it to be?
My family. I'm sorry – they're coming with me. Maybe a board game like Scrabble as well.
Sonya Lennon will be appearing at a number of events this week as part of the Dress for Success International Women's Day campaign.
Sign up to our newsletter to receive a regular digest of Fora's top articles delivered to your inbox.