Dublin has been named one of the top cities in the world for foreign investment
The capital came in third overall in a 'global cities of the future' report on the best locations for FDI.
DUBLIN HAS BEEN ranked as the top 'large city' in the world for foreign direct investment.
That is according to a biennial 'global cities of the future' report by fDi Intelligence, part of the Financial Times, which looks at how cities have attracted overseas investment.
In the report, Dublin was named as the top 'large' city, which is classified as a city with an immediate population of 500,000 and a large urban zone of more than one million people.
The capital also ranked first in terms of economic potential, second for business friendliness and retained its third position in the overall rankings, coming behind London and Singapore.
Ireland has previously been praised in the rankings for its strength as a "hub for software and IT investment", which accounted for nearly half of all Dublin's FDI between 2011 and 2015.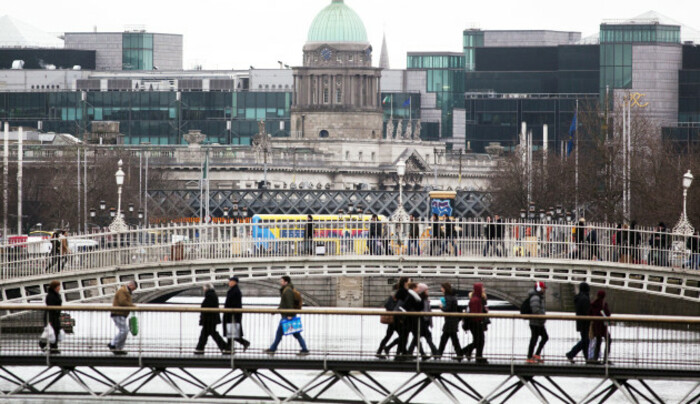 Source: Leah Farrell/RollingNews.ie
Owen Keegan, chief executive of Dublin City Council, said that today's results are a "phenomenal achievement" for the capital, given the city's size and the global competition it faced.
"Dublin is well-established on a global scale as the home of the European headquarters for many high-tech companies, with nine out of 10 of the (top) global ICT companies calling Dublin home," he added.
In terms of the "next wave of FDI" coming into Dublin, Keegan cited MasterCard, Autodesk and Softbank, which all announced investment in the capital this year.
Real estate
Last week, a PwC report ranked Dublin as one of the top European cities for real estate investment and development.
One of the reasons for this was FDI, with the report saying that the rapid expansion of tech firms such as Facebook and Google had pushed the  "relatively small city" into third place.
According to the report, tech companies swallowed up 43% of Dublin's newly occupied office space in the first half of 2018.
That expansion is set to continue. Last month, Facebook announced that it is planning to increase its footprint in Dublin, moving to a new campus in Ballsbridge that has space for an additional 5,000 employees.
Meanwhile Google has been cleared to acquire two more offices in the capital with space for an estimated 700 workers. This follows the tech giant's €300 million deal to acquire the Bolands Quay development earlier this year.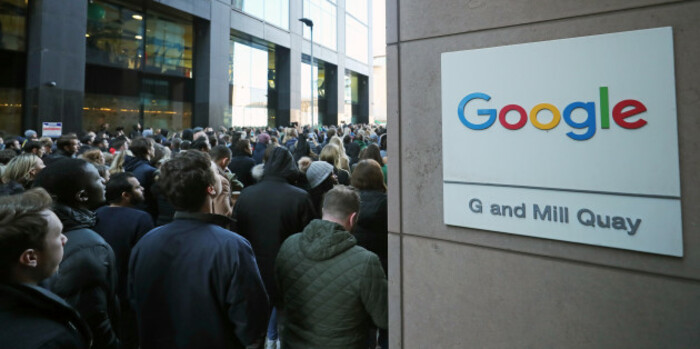 Source: Niall Carson/PA Images
While the market may be ripe for foreign investment from global firms, Dublin's residential rental crisis, which is showing no signs of letting up any time soon, may get in the way.
Housing problems are having a knock-on effect for many businesses, with some complaining that the shortage of accommodation is affecting their ability to expand operations and recruit staff.
Software firm HubSpot recently told Fora that it is struggling to convince staff to relocate to Dublin, while Crowley Carbon is building its new office in Bulgaria as it is more cost-effective.
Get our NEW Daily Briefing with the morning's most important headlines for innovative Irish businesses.