HubSpot could hit 1,000 staff in Dublin soon - if it can convince workers to move here
The tech firm's global recruitment boss says candidates have knocked back offers after doing the sums on rent.
US TECH FIRM HubSpot has plans to keep expanding its operations in Dublin – even though finding the right staff to fill new roles in the capital can be a constant challenge.
Declan Fitzgerald, global recruitment director at the sales and marketing software company, said HubSpot has to deal with skills shortages, housing issues and competition when finding the right team for its European HQ.
"Talented engineers are always in very high demand, but hiring engineers in Dublin is getting more difficult because there's fewer people doing those STEM courses," Fitzgerald told Fora.
"It's hard to attract candidates from that small number, but then people go on to do further study or work abroad, so we have to expand the pool to Europe."
HubSpot currently has nearly 600 staff in its Dublin office, with more than half of those coming from outside Ireland.
But the Dublin-based Fitzgerald said that while the company often requires specialised staff from other countries, it can be difficult trying to convince them to work here.
"Sales skills with certain languages like Dutch, German, some of the Nordic languages are also in high demand right now. But there's a big challenge hiring people from these countries.
"I think there's a perception that the quality of living may not be as high over here. The housing problem has reared its head lately, and we're seeing it definitely become more of an issue for our employees here – local ones as well as the ones we're trying to attract.
"We've had a couple of candidates from mainland Europe accept an offer, and then when they did the maths on actually renting accommodation here they declined."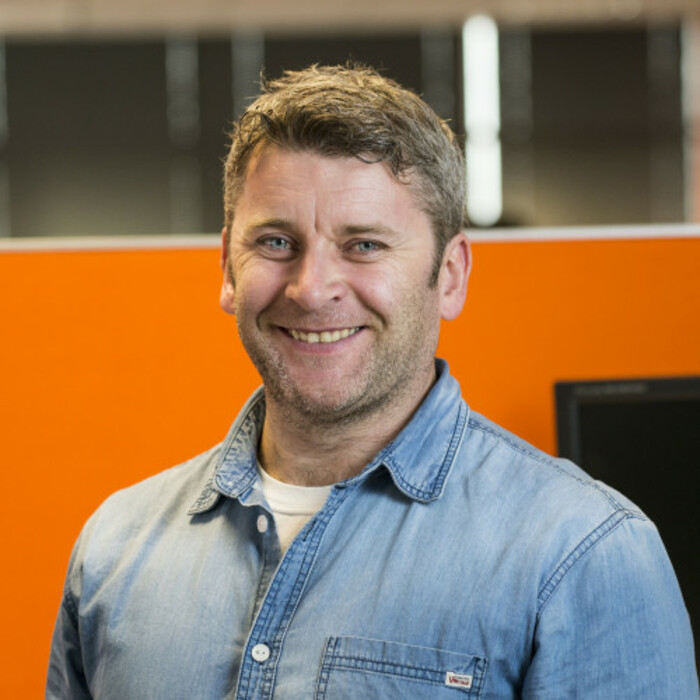 Source: HubSpot
To overcome these obstacles, HubSpot offers relocation packages to staff coming from other countries as well as advice from current employees about where they could live.
"I think a lot of it is trying to articulate to staff that you don't need to have a two-bed apartment in the city centre that costs €2,000 a month – there's plenty of other places you can commute from," Fitzgerald said.
He added that the company is trying to build relationships with universities around Europe and send staff that have graduated from these institutions to give talks about working for HubSpot and living in Ireland.
"We've got over 100 engineers here in Dublin, so we're sending some of them out as ambassadors and seeing if we can attract people in that way.
"We've done a lot of work like that in Italy, Poland, Germany, Scotland, where we're hiring a lot of talent now."
Growing company
HubSpot was founded in Boston by Brian Halligan and Dharmesh Shan in 2006 and now has around 2,500 employees worldwide, with offices in the US, Singapore, Sydney, Tokyo and Berlin.
Fitzgerald has been "very much involved" in the company's expansion outside its US base, starting with the office in Dublin, which opened in 2012.
With plenty of tech giants and startups in the capital, Fitzgerald admitted that competition is something he has to keep in mind when hiring. While Google used to be known for conducting 16-step interviews, HubSpot has to act a bit more swiftly.
"We try to move quickly so that we can make a decision as soon as possible – I would hope that an interview process would be done within a couple of weeks," Fitzgerald said.
"You have to be quite nimble when you're competing against the big behemoths out there, so we have an opportunity to move a bit quicker and get people a decision before they may have an offer from another company."
He added that HubSpot also avoids asking specifically for certain qualifications and skills – "unless we really need them" – and is more interested in finding people who can learn quickly and fit in with an existing team.
"A big part of our assessment is culture fit – it could easily be 50% of the interview process. We look for people who are humble, empathetic, coachable, have good active listening skills. I think a lot of companies do that, but we over-index on it."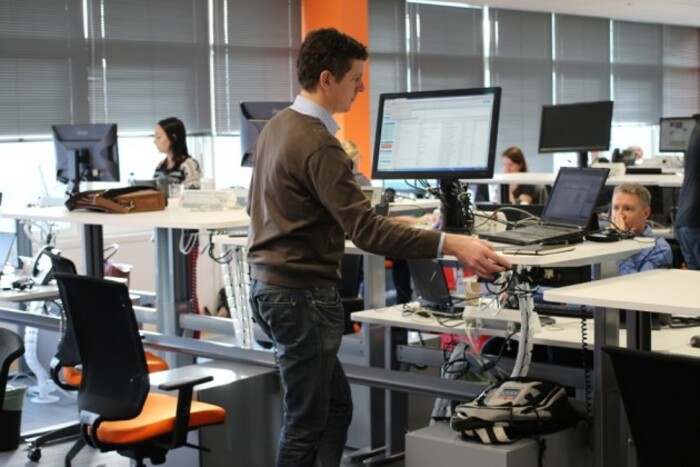 Source: HubSpot
Finding staff is one thing but retaining them in a competitive jobs market is another matter. According to a study last year from recruitment firm Morgan McKinley, nearly two-thirds of millennials plan to leave their job within three years. 
"We're very aware in the tech recruitment industry that people may only stay four or five years. But we're trying to create an environment where people can learn – then some will stay longer and move further up the ladder," Fitzgerald said.
"I don't think there's any one magic thing that we're doing. We certainly don't have the big heavy pockets compared to some of the other tech companies around here.
"We have the five or six beer kegs around the office, we have nap rooms, we have lots of food – all that good stuff. But I think there's a maturing happening in the industry where that's the norm and now people are looking for something beyond that – opportunities to grow their careers."
Amid talk that HubSpot is looking to move into a new larger office in Dublin's Docklands, Fitzgerald said that the company certainly has plans to keep expanding its workforce here.
"I think we could get to 1,000 people in Dublin in the next two or three years – I'd say that's not unrealistic.
"You never know what's going to happen in business but based on our current trajectory and the success we're having here, we're going to step on the gas against next year and you can expect a lot of growth coming in 2019."
Sign up to our newsletter to receive a regular digest of Fora's top articles delivered to your inbox.