'It's a cock-up, mess-up, balls-up': Here are 2017's top business bloopers
They say you learn a lot from your mistakes – but what about other people's blunders?
MISTAKES ARE A seemingly inevitable part of entrepreneurship.
When you take a risk, you put your money and your reputation on the line: the test of a true leader is their ability to pick themselves up the face of failure and try again.
It's often said that you can learn a lot from your mistakes – but you can also gain insights into how to run your business better from other people's blunders.
With that in mind and as we enter a new year, here's a recap of some of 2017′s business bloopers:
Aer Southeast
Waterford Airport hasn't had commercial flights for more than a year, so when a startup carrier called Aer Southeast emerged from nowhere promising flights to the UK, it was big news for the region.
The unknown company, headed up by entrepreneur Einar Adalsteinsson, planned to shuttle passengers from Ireland's south-east to London Luton, Manchester and Birmingham using a tiny Saab 340 turboprop aircraft.
But it wasn't meant to be. After running into trouble with the aviation watchdog for not having the required tour operator licence, the company was forced to postpone the services and reimburse passengers who had bought fares for the July launch.
When the services were shelved, Adalsteinsson issued a statement to say that Aer Southeast remained "fully committed" to operating flights from Waterford.
Over the past few months, Fora has repeatedly requested an update on the status of the proposed flights but hasn't received a response.
At the time of publication, the airline's website was no longer functioning and its last social media exchange was in August when it told a customer that it didn't know when the flights will become available.
GamerCon
When Ferdi Roberts was interviewed by this website in January, he had big plans for his new gaming convention.
The entrepreneur said GamerCon's inaugural event at Dublin's Convention Centre would serve as a testing ground for future events in London, Berlin and Madrid.
Roberts, who had no prior experience of organising events, told Fora at the time that he learned a lot about large-scale gigs when he was living in Silicon Valley next to the San Jose Convention Centre.
"I was exposed to large-scale conventions with 50,000 to 60,000 attendees in and around San Jose and San Francisco. They served predominantly as my inspiration," he said at the time.
The irony surely won't be lost on the crowds of ticketholders who queued for hours or were unable to gain access to GamerCon due to overcrowding.
It emerged that the organisers had sold 12,000 tickets for each day of the two-day event for a venue that has capacity for just 9,400. Roberts said that he had underestimated how much time each patron would spend at the event.
GamerCon was heavily criticised on social media. The lowest point was the circulation of a video showing Roberts being confronted by angry parents at the door of the Convention Centre.
The controversy reignited in the months afterwards when some customers complained of delays in receiving their refunds.
Roberts apologised for the controversy numerous times and told Fora that he had paid more than €100,000 in compensation to customers who could not access the event.
Fora later reported that a number of suppliers were left waiting for payment when GamerCon encountered financial difficulties.
In July, the Sunday Times revealed that the company had gone into liquidation leaving its creditors out of pocket.
Ryanair
There was an abundance of schadenfreude when Ryanair – the airline that seems to be loved and loathed in equal measure – was embarrassingly forced to cancel thousands of flights because it didn't have enough available crew to fly the planes.
It was described by chief executive Michael O'Leary as a self-inflicted "cock-up", "mess-up" and "balls-up".
The low-cost carrier's communications team was heavily criticised for how it handled the crisis situation, with thousands of customers left unsure whether their travel plans had been ruined or not.
Some pundits went so far as to say that the bad publicity may have caused "long-term damage" for Ryanair, possibly jeorpardising its ongoing 'Always Getting Better' public image-improvement campaign.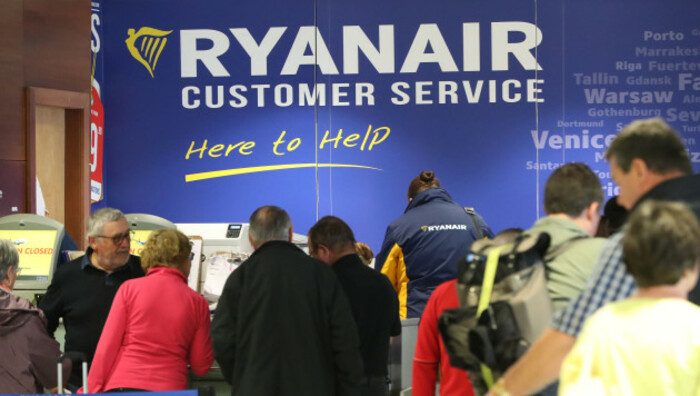 Source: Niall Carson/PA Wire/PA Images
However, the negative media attention failed to hurt the airline's revenue or passenger numbers, but the future of its ruthless low-cost model was seriously called into question at the time.
In the eye of the storm, some pundits even went so far as to imagine a world without cheeky chief executive Michael O'Leary at Ryanair's helm.
Speculation over O'Leary's future reignited this month after it was announced that the airline will recognise trade unions for the first time in its history following a threat of strike action from pilots who wish to negotiate with the company through a pan-European representative.
Love Irish Food
An industry-funded food group set up to promote Irish-made products ran into trouble with the advertising watchdog for running a misleading ad for Scottish salmon that bore the Love Irish Food logo.
The Advertising Standards Authority of Ireland (ASAI) ordered the food group – which counts household names like Avonmore and Flahavan's as members – to stop running an ad that claimed its members use "local ingredients".
In the ad for fish, a male voiceover said Love Irish Food "was all about … locally produced food brands using local ingredients to give you better taste".
However an unnamed consumer complained to the ASAI that they bought a salmon product carrying the Love Irish Food logo and described as "quality Irish seafood" only to discover in the fine print that the fish came from Scotland.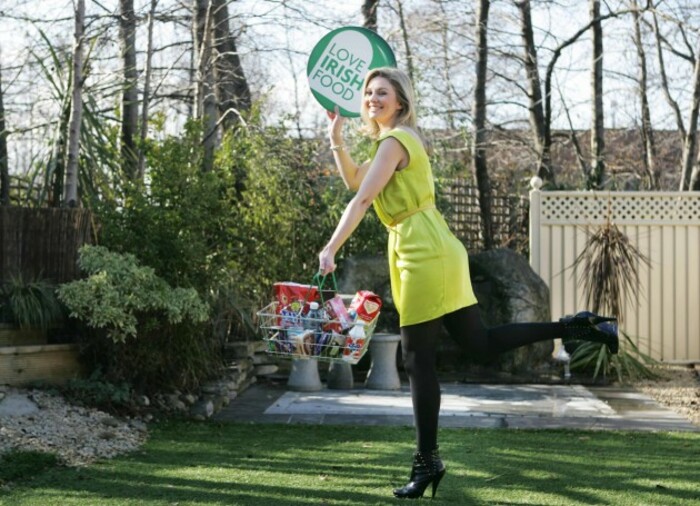 Source: Photocall Ireland
In its response to the ad watchdog, Love Irish Food said the radio spot was a "non-specific, general communication" and it referenced the group's website, where it was explained about exceptions to local sourcing due to factors like seasonal availability.
However, the ASAI's complaints committee said using the claim of "local ingredients" without qualification was likely to mislead consumers and ordered that the ad not be repeated.
In a statement to Fora at the time, Love Irish Food said it regretted that it "failed to clearly articulate the fact that all of its member brands use ingredients from Ireland where these are available".
Web Summit
Web Summit founder and chief executive Paddy Cosgrave is no stranger to controversy.
After hosting the tech event in Lisbon for the second time, the Wicklow man had to apologise after organising an "offensive" banquet dinner in the city's National Pantheon, where a number of Portugal's most important national figures are buried.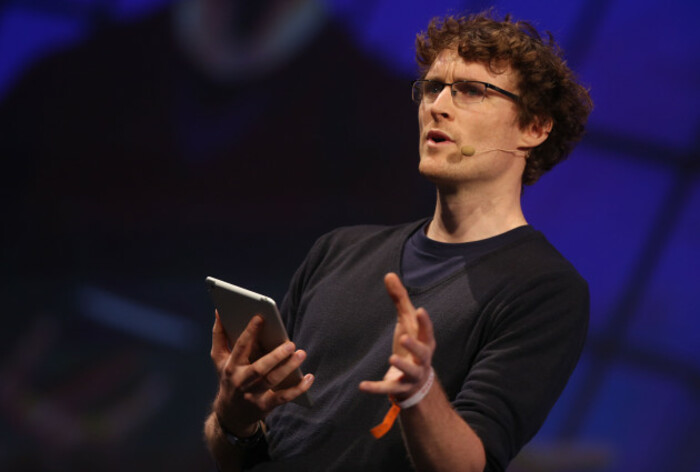 Source: Niall Carson/PA Archive/PA Images
The decision to entertain company CEOs and investors in the venue was critised by Portuguese prime minister António Costa.
Costa, who opened the Web Summit, said the decision to host the dinner at the pantheon was "unworthy of the respect due" to the national monument.
Following the backlash, Cosgrave "apologised for any offence caused" in hosting the dinner in a statement on Twitter.
"Dear Portugal, I apologise. I'm Irish. Culturally we have a very different approach to death. We celebrate it," Cosgrave wrote at the time.
"That does not make it the right approach when in Portugal. I love this country as a second home and would never seek to offend the great heroes of Portugal's past."
Sign up to our newsletter to receive a regular digest of Fora's top articles delivered to your inbox.