Future GamerCons won't go ahead unless 'every single problem' is identified after queuing chaos
Convention founder Ferdi Roberts had said more events were planned for London, Madrid and Berlin.
THE FUTURE OF gaming showcase GamerCon is "under review" following chaotic scenes at the inaugural event in Dublin last weekend.
Ferdi Roberts has said that future conventions in Ireland and those planned for elsewhere may not go ahead after a large number of attendees were left queuing for hours on opening day at the Convention Centre Dublin.
Many ticket holders waited in the wind and rain only to be told by security that the venue was at capacity and that they would be better off going home.
The lengthy delays led to outcries on social media. A video of Roberts being confronted by angry parents has been widely circulated.
Roberts had said in an interview last year that GamerCon conventions would be rolled out in London, Madrid and Berlin following its debut in Dublin.
However, in response to a query from Fora, Roberts has said it is not clear yet whether those sister conventions will go ahead in light of the controversy.
"All events, formats and locations for future GamerCon events are under review in light of the challenges experienced in Dublin," he said in a text message.
"We will not proceed with any of these events unless we are satisfied that we can address every single problem identified at the Dublin event."
Roberts released a separate statement yesterday apologising for what had happened. He said he takes "full responsibility" for the chaos that ensued.
He said he is working to ensure that refund requests are processed as quickly as possible.
However, TheJournal.ie has reported that there are concerns that some ticket holders will not receive a full refund. A number of people have said they only received partial reimbursements.
Roberts did not respond to calls on the matter, but through a text referred Fora to a note that was posted yesterday on GamerCon's website about how online payments firm PayPal handles refunds.
PayPal was one of the payment methods available to ticket buyers, he said.
The note effectively says that requests to refund purchases made through PayPal are subject to that firm's "dispute resolution process".
Roberts said how PayPal handles refunds "is not related to GamerCon's refund policy whatsoever".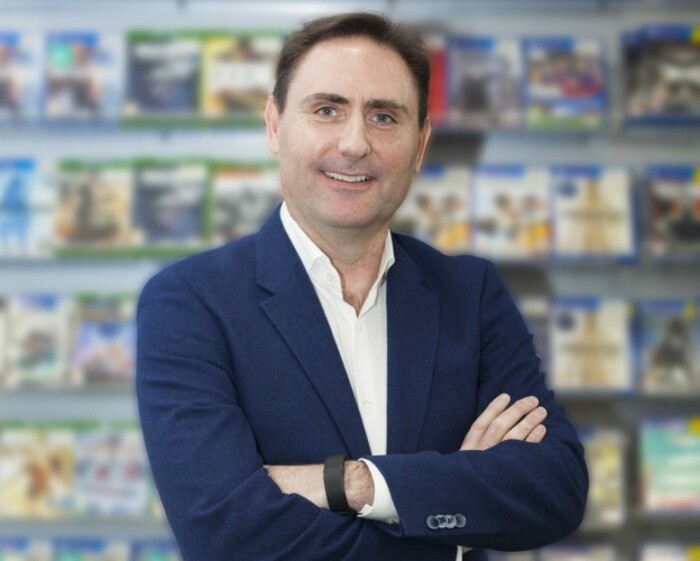 Source: GamerCon
There have been claims that the event was oversold, which led to the large queues forming on Saturday morning. A statement from GamerCon said there were 21,600 attendees in total over weekend.
Initially Roberts blamed the convention centre for the delays, but he has since retracted that claim.
[embed id="embed_3"]
A statement from the venue said that ticketing was managed by the event organisers, not the convention centre.
"The number of tickets sold was based on an underestimate by the organiser of the amount of time people would remain at the event," it said. "This meant that for much of Saturday the number of people wanting to enter the venue at the same time was too high."
'Inspiration'
Roberts was previously chief operating officer at Sysnet, a cybersecurity firm that makes software for financial services providers.
Two years ago, he sold his cloud marketplace startup SaaS Markets to Sysnet and has also held senior positions at Yahoo and Cisco.
Last year, Roberts said his decision to set up GamerCon was inspired by this time in Silicon Valley.
"My apartment was right next to the San Jose Convention Centre," he said at the time. "I was exposed to large-scale conventions with 50,000 to 60,000 attendees in and around San Jose and San Francisco. They served predominantly as my inspiration."
With reporting by Garreth MacNamee
Correction: This article previously stated that Ferdi Roberts worked at Sysnet, however it has been updated to reflect that this is no longer the case.
read more on