Channel your inner grumpy 'man in the pub': PR lessons from Ryanair's cancellations 'cock-up'
Communications pros share their thoughts on how to handle a crisis situation.
RYANAIR'S PR POWERHOUSE has never had any problems spinning yarns and generating headlines for the low-cost carrier.
But the airline came under fire this week for how it communicated a controversial decision to cancel thousands of flights till the end of October because of a lack of available crew.
Late on a Friday evening, Ryanair dropped a bombshell on customers when it issued a statement to say it would be cancelling as many as 50 flights a day – without disclosing which flights would get the chop.
By the time Monday rolled around, all hell broke loose. A weekend in limbo didn't bode well with customers.
Some pundits even went so far as to say that the bad publicity may have caused "long-term damage" for Ryanair, possibly jeorpardising its ongoing 'Always Getting Better' public image-improvement campaign.
The airline's boss, Michael O'Leary, said at a press conference on Monday evening that he took personal responsibility for the situation.
"Yes, it was short notice. Yes, it was unacceptable and I sincerely apologise," he said.
But even when the colourful chief executive came out to say sorry and published a complete list of cancelled flights, the reputational damage had already been done. O'Leary said so himself.
With that in mind, we spoke to public relations experts to pick out what other businesses can learn from Ryanair's self-declared "cock-up".
Here's what they had to say: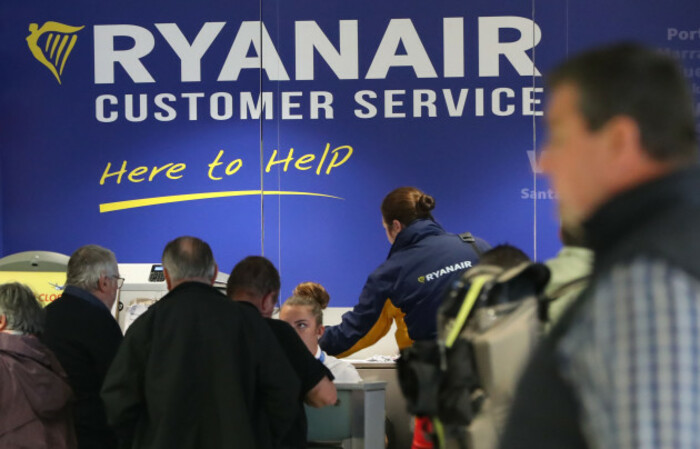 Source: Niall Carson/PA Wire/PA Images
Establish the facts first
Eoghan McDermott is a director at the Communications Clinic, a media training outfit that advises businesses and politicians when they're in the middle of a so-called 'communications crisis'.
For McDermott, the starting point in any such situation is to get ahead of the story and establish the facts before making a public statement.
"What we would recommend organisations do is think like a journalist," he tells Fora. "You have to establish whether or not you have the whole story."
The PR professional says that a company in crisis has to identify its key stakeholders – namely customers and shareholders – and devise a plan for how it is going to address their concerns in a timely manner.
Ryanair's early statements were ambiguous because the airline hadn't confirmed which flights were on the cancellation list – which caused unnecessary panic for the large number of customers who were unaffected.
Apologise
McDermott says a company should say sorry if it has made a mistake and be clear about the cause of the error.
While Ryanair apologised in its first statement, it initially tried to lay blame on the airline's weakened punctuality rate, which it said was caused by air traffic control strikes and weather disruptions.
It later emerged that the real reason behind the cancellations was a "mess-up" in Ryanair's pilot rostering department.
"If you have made a mistake, rule number one is that you have to apologise and it needs to be unconditional," McDermott says. "It absolutely has to be, 'We made a mistake, it was our fault.' There should be no 'but' coming in after that … you have to kind of wallow in it.
"Michael O'Leary's apology (on Monday) started very well. But there was a little bit of a conditional aspect to it, which weakened it."
At the press conference, the airline boss said he had made "a litany of cock-ups" throughout his career, but "this is not the biggest".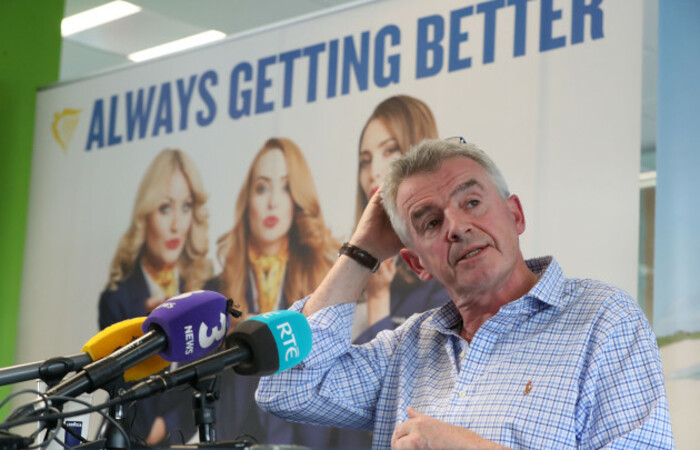 Source: Niall Carson/PA Wire/PA Images
Greg Canty of communications firm Fuzion agrees that an apology should be timely and it should give a clear explanation of what went wrong.
"We always advise our clients to be speedy. Don't let these things dwell," he says. "I always say to people to be 100% honest from the very, very first minute.
"With that honesty, give a solution immediately. That might mean you say, 'we're busy working towards a solution.' But absolutely give a solution."
Fuzion PR's crisis communications unit roleplays scenarios before making public statements. Canty says he usually plays the role of a man in the pub – who will be brutal in his critique of how a crisis has been handled.
Canty says some firms are hesitant about apologising "in case they admit liability".
"That doesn't really matter if your customers are blowing up on social media," he says.
'Over-compensate'
Ryanair offered to compensate or re-accommodate passengers unable to complete their flights as scheduled.
But McDermott says that when a company is in crisis, it should look to "over-compensate" affected customers to help regain control of the situation.
"They have to 'over-solve' the problem and fix it in a way so the customer feels they were looked after," he says.
Canty says money spent on settling with customers is worthwhile because it can have a long-term effect.
"If I'm one of the families who were affected, I'm going to be telling that story forever," he says. "You'd love to be in a position where the customer says, 'My God almighty, they looked after us.'"
McDermott says, "Crisis well-managed is brilliant PR. If you can manage a crisis and have customers feel that they were looked after, you can actually really embed loyalty.
"Customers that have had a problem solved beyond what they were expecting are invariably more loyal than they would have been before that issue."
Save the spin
McDermott is critical of Ryanair's early decision to try and spin the story by highlighting the fact that only 2% of its customer base was affected.
"You save the (positive) PR for after the crisis," he says. "Given the fact that people are reading that there are 50 (cancelled) flights a day, that statement means absolutely nothing to the customer who is experiencing the pain of their flight possibly being cancelled."
For Jack Murray, CEO of communications agency All Good Tales, companies should be contrite – even if they're known for being cheeky.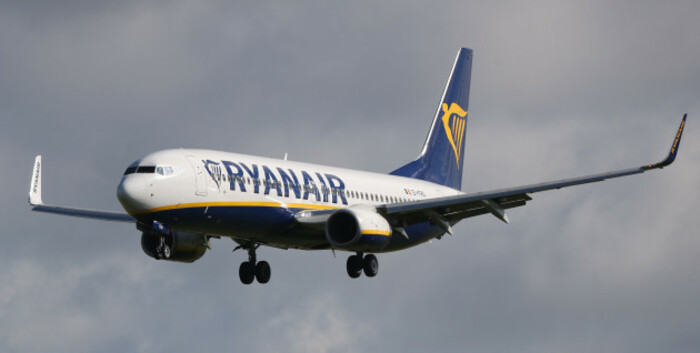 Source: Niall Carson/PA Wire/PA Images
"The barometer for me was seeing Michael O'Leary say to journalists that he didn't give a rat's ass about the share price," he says. "I know that's the way he is, but maybe you need to park who you are when you're in the middle of a crisis.
"That abrasiveness is the thing we admire about Ryanair on a good day, but it's also its Achilles heel," Murray says.
"I think that's the one cold, hard lesson for other businesses. Maybe don't do what you normally do or what people expect of you in a crisis. Be a different version of yourself – that's what's going to surprise people."
Sign up to our newsletter to receive a regular digest of Fora's top articles delivered to your inbox.
read more on