Expansion plans at one of Ireland's largest startup hubs hit a roadblock
NovaUCD's overhaul plans have been shot down by the local council.
ONE OF THE largest startup hubs in Ireland has been refused planning permission for an expansion of its facilities in south Dublin.
NovaUCD, University College Dublin's startup incubator, houses both 'spin-out' projects aiming to commercialise university research and 'spin-in' companies set up on-campus to gain access to research expertise.
It collaborates with roughly 35 clients companies working across UCD's campus – approximately 30 of which are based in the incubation space at Merville House.
Planning documents recently filed with Dun Laoghaire-Rathdown County Council show that NovaUCD intended to add or renovate a string of facilities at the site, boosting its total footprint by around 15%.
However, a decision published last week by the county council planning office refused the application.
The council noted that the site of the proposed development is on land that is protected from any development activity due to the Dublin eastern bypass corridor motorway scheme.
It stated that it would be "premature" and "contrary to the proper planning" procedures to grant permission ahead of the decision made in relation to road layout. The infrastructure is part of a long-term plan for the area looking forward to 2022.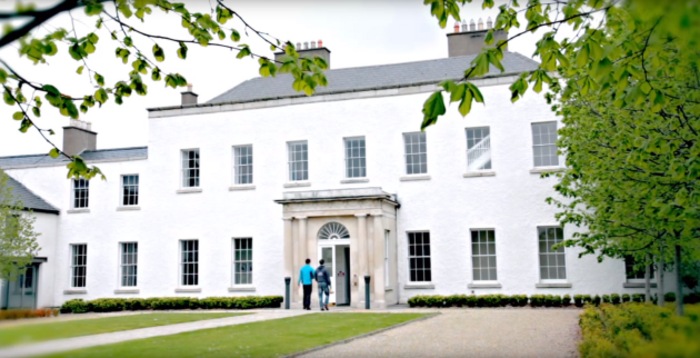 Source: YouTube
Application
NovaUCD's 581-page submission noted that due to the incubator's success, it needed extra space for startups, larger-scale laboratory areas and more room for divided offices.
The occupancy rate in the building was a "high" 94%, the documents said, far above industry norms.
The submission added that the east wing of the building is currently in a "state of significant disrepair and disuse" and only two wings of the east quadrangle are occupied – describing the facilities there as "sub-standard".
NovaUCD proposed significant alterations to the east quadrangle of Merville House – a building that dates back to the mid-18th century and is a protected structure.
This development would include renovation of certain aspects of the building and demolition of the south wing, which would be replaced with a new two-storey building.
Work proposed also included the addition of a single-storey internal glazed walkway, which would lead to the east quadrangle courtyard, and a new single-storey meeting space.
Plans to provide a total of 164 car parking spaces, 10 cycle and seven motorcycle spaces were also noted in the documents.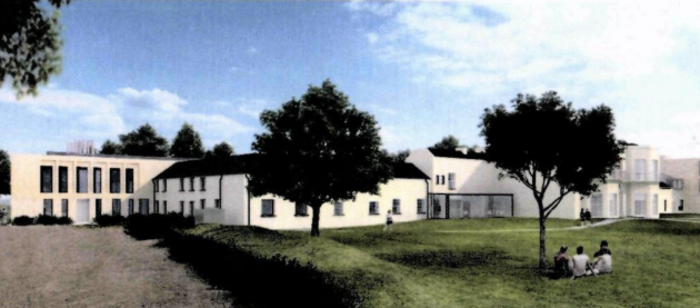 Source: NovaUCD
Fora contacted NovaUCD for comment, but the organisation would not confirm if it intends to appeal the council's decision or submit an amended application.
A spokesman said: "University College Dublin is currently reviewing the planning report."
History
Previous work has been carried out to renovate the site. In 2002, the central house and west quadrangle were repaired ahead of NovaUCD's launch a year later.
Since opening, the innovation hub has housed 250 client companies and early-stage projects.
Some notable alumni of the incubation space include equine genetics firm Plusvital,  fintech company Rubicoin and sound therapy startup Restored Hearing.
Some current NovaUCD alumni include health firm Genomics Medicine Ireland, Irish biotech startup Nuritas, which has attracted investment from Bono and The Edge, and Health startup Theya Healthcare.
Between 2003 and 2016, NovaUCD startups raised over €200 million in funding while over 450 patents were filed by companies at the hub.
Sign up to our newsletter to receive a regular digest of Fora's top articles delivered to your inbox.