A new firm making bras for breast cancer survivors has struck a deal with House of Fraser
Health startup Theya Healthcare is making its first foray into the UK market.
AN IRISH COMPANY that makes lingerie for women who have beaten breast cancer is hoping that a deal with UK retailer House of Fraser can help it find a mainstream customer base.
Health firm Theya Healthcare, which is based in startup hub NovaUCD, specialises in designing underwear for women who have undergone breast cancer surgery, radiotherapy treatment or cosmetic surgery.
The lingerie is made from bamboo, which the company claims is better for patients than cotton, the material used in most clothing.
Speaking to Fora, chief executive Ciara Donlon said the deal with the UK department store took 18 months to pull together and will be her company's first push into the British market.
While Theya's products will initially only feature on the retailer's website, she hopes the agreement develops into an in-store presence for her products.
"It is our launch into the UK and it can lead to a physical footprint. You go online first and then if you prove yourself you move into the stores.
"There are 17 cancer centres in the UK and House of Fraser would give us access to women who would be near there."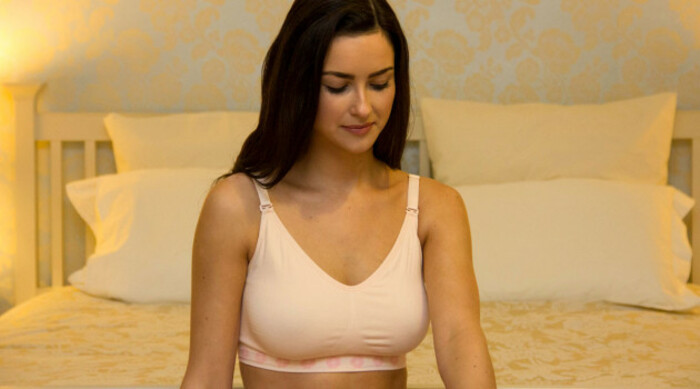 Source: Theya Healthcare
Breaking even
Founded in 2014, the company made a loss of just over €300,000 last year. Losses are common in the first few years for startups.
Donlon said that the business is aiming for sales of about €200,000 this year and is hoping to break even by the end of 2017.
[embed id="embed_2"]
At present, she is waiting on the results of a study which could prove the company's design and materials as superior to existing products – although several hospitals have already started supplying its lines.
"We asked women how they felt post surgery and made improved bras. There are no tags, they are front opening and adjusting and they also have modesty pads which is important if you are waiting on reconstruction," she said.
"The bamboo is the big difference. It has anti-bacterial properties and is more breathable and absorbable than cotton. It is also thermally regulated so it takes the heat out of the skin.
"An oncologist is doing a study into the physical and sociological effects of wearing the bra."
The company's products are already available in several shops here, including Arnotts in Dublin city centre, however Donlon is hopeful that the deal will help give the company's sales a major push.
read more on