An Irish health startup bankrolled by Starbucks' head honcho just raised $40m
The Republic's sovereign wealth fund was also part of the series A investment.
AN IRISH HEALTHCARE startup bankrolled by a venture capital firm set up by the head of Starbucks has just raised a fresh $40 million (€36 million) in funding.
Genomics Medicine Ireland (GMI), which was founded last year, is an early stage life-sciences company researching the genetic causes of conditions such as Alzheimer's and multiple sclerosis.
Speaking about the funding announcement, GMI chief executive Daniel Crowley said the series A investment would be put towards the creation of a genomic research and development centre and hiring 150 new staff over the next three years.
He added that the company, which is based at Dublin's NovaUCD, will soon announce its first collaboration with an Irish hospital.
"We look forward to working closely with the Irish healthcare system to develop better diagnostics and new means to optimise health and patient outcomes," he said.
"The size and characteristics of the Irish population can powerfully advance scientific discovery as researchers are able to pinpoint variations in DNA relevant to disease and useful for improving medicine."
The latest round of funding was provided by Arch Venture Partners, Polaris Partners and the VC firm formerly known as Google Ventures.
Maveron, a venture capital firm established by Starbucks chief executive Howard Schultz, was a previous seed investor in the company but was not part of this series A investment.
Ireland's sovereign wealth fund, the Ireland Strategic Investment Fund (ISIF), is also involved in the funding round. Earlier this year, ISIF director Eugene O'Callaghan said it planned to commit over €750 million to Irish companies and funds during 2016.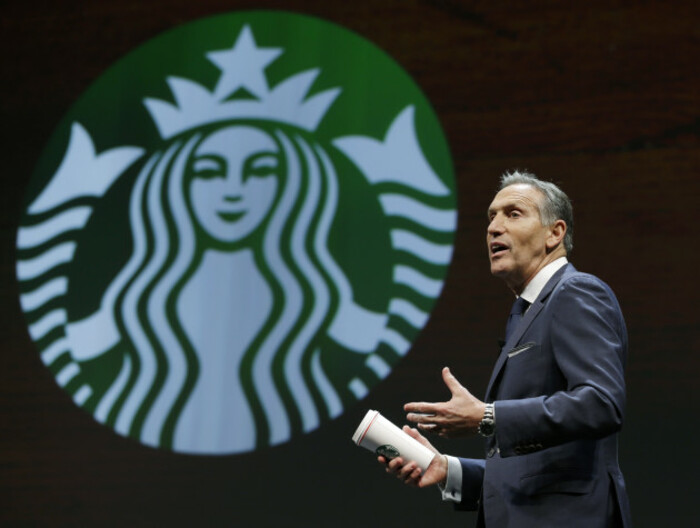 Source: AP Photo/Ted S. Warren
Beginnings
GMI was set up by a group of entrepreneurs, investors and researchers from the health-tech space in 2015 and is run by Crowley, with the former head of the drug company HiberGen and researcher at Pfizer Maurice Treacy also on board as a director.
Crowley and Treacy are both venture partners at Arch Venture Partners, one of the main investors behind GMI, that has over $2.5 billion committed in funding to different startups worldwide.
Arch has funded over 200 companies since it was created 30 years ago, including Irish chip manufacturer Movidius that is in the process of being bought by Intel.
It also backed genetic research company Illumina and biopharmaceutical company Receptos, which was bought for $7.2 billion last year.
read more on