'You walk into investment meetings and you're told: We need to replace you with an old man'
Restored Hearing's Rhona Togher says both her gender and age have been barriers in business.
THE FOUNDER OF one of Ireland's most promising startups says she hasn't been taken seriously by some investors because she is a young woman.
26-year-old Rhona Togher is the CEO and co-founder of Restored Hearing, a company which has developed a sound therapy for tinnitus.
Earlier this week she told the InterTradeIreland Venture Capital Conference how she has often been dismissed by investors due to a combination of her youth and gender.
Speaking to Fora at the event, Togher said that the company is looking to raise about €1.5 million in funding to develop its business, but she has had difficulty trying to convince private equity investors to part with their money.
"There are the select few who say, 'Women? No, we don't invest in women', or 'I would never dream of bringing a female-led company to my board'," she said.
"That was one of the first things that we heard, and we didn't understand what the problem was. It's because the investment board is made up of quite a set class of older, white, gentlemen.
"They're not familiar with female-led companies. They don't see them. They want to invest in the younger version of themselves. They don't see the younger version of themselves in me."
Not working with women
Asked if it was possible that investors could be withholding funding because they aren't confident in the company or its technology she said: "There's definitely plenty out there who say, 'That's not the technology for me', and that's fine, but they say that because it's a softer version of the truth.
"There are the few who have said: 'We won't work with women'. They don't see it as offensive, they don't understand that there's a problem with that. There's unconscious bias and extremely conscious bias."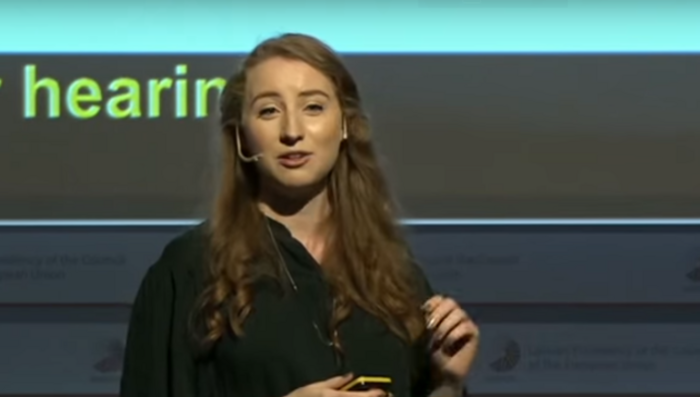 Asked how frequently she is told outright from potential investors that her gender is an issue she said: "I would say maybe 20% of the meetings (but) every single week we will have a phone call where someone will say, 'This is all well and good but we don't actually work with women'."
Togher said that she is speaking out to help other women access resources to grow their businesses. Female-led companies have traditionally struggled to secure venture capital funding in Ireland.
Figures published from the Irish Venture Capital Association, as analysed by the Irish Independent last year, found that 88 Irish tech firms raised €415 million in venture capital funding in the first 10 months of 2015.
However just €10.9 million, or about 3%, of this amount went to companies with at least one female founder. Some 12 companies listed a woman as a co-founder, while just four had a female chief executive.
Restored Hearing
Restored Hearing was co-founded by Togher and Eimear O'Carroll, who together developed a therapy to treat tinnitus while they were still in school. The pair were runners-up in the BT Young Scientist Competition in 2009 and officially founded Restored Hearing the same year.
Initially their tech was targeted at temporary tinnitus, such as a ringing in the ears after a loud concert. However, as the bulk of the company's customers had chronic tinnitus, the firm went back to development to change their tech and completed a clinical trial in 2014.
Togher won a regional award in the Ireland's Best Young Entrepreneur competition, and Restored Hearing recently raised over €15,000 through a Kickstarter campaign to help it launch its first product, an insert for a pair of earphones that absorbs damaging sounds.
Togher also said that her age has been a barrier while looking for more funding for the company to help it commercialise its technology.
"We've established our technology and established ourselves, but regularly when you go into a VC pitch they say, 'Would you not get a more senior management team and you can step down?' she said.
"That happens to a lot of startups when they get later-stage funding, but we're still in the very early stage of funding. Right now the company needs to be driven by the founders, the people who are selling the technology on a daily basis.
"It's the first thing that's said (when you go into an investment pitch): 'We need to replace you with an old man'," she said.
read more on