Tayto Park is planning a second roller coaster 'that will make people stop and stare'
General manager Charles Coyle says several new attractions are in the pipeline.
AFTER A BUMPER year, Tayto Park will soon apply for planning permission to build several new attractions.
Although the exact details are still under wraps, the Ashbourne amusement park will announce several new rides and other additions in early 2019, according to general manager Charles Coyle.
Minutes of a meeting between Tayto Park and Meath County Council officials – released to Fora under freedom of information laws – show that the attraction is planning a second roller coaster and a possible music event to be held sometime in 2019.
Coyle confirmed that the park will soon unveil the plans for a new steel roller coaster, which will cost "in the region of €14 million", but it could be a while before such a big addition is up and running.
He noted that the park's wooden roller coaster, Cú Chulainn, which was launched in 2015, took about two and a half years to plan and construct.
"We have a couple of things up our sleeves. But we're hoping to apply for planning permission for the new roller coaster very soon. It'll be something pretty exciting, something for all ages," he told Fora.
"Although we've added loads of new rides over the last few years, Cú Chulainn is still the most popular ride we have here by far, so we want to have something else like that, something that will make people stop and stare."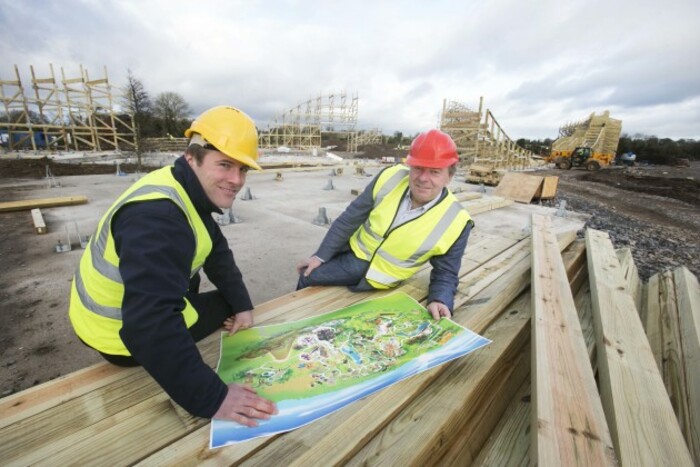 Source: Leon Farrell/Photocall Ireland
According to the latest accounts for Tayto Park – one of the country's top 10 fee-charging attractions – the business recorded profits of €3.1 million in 2017, up from €2.9 million the previous year, on sales of €17.5 million.
Coyle said the boost was due to a slight growth in visitor numbers as well an increase in the average spend per head.
The park attracted around 730,000 visitors in 2017, with this year's tally expected to be similar or slightly higher, depending on trade over the next few weeks.
However, fortunes have been mixed throughout the year due to the weather, from the snow to the heatwave.
"The good weather actually had a negative effect for us in July – it was so warm that people didn't come to us. Our visitor numbers were down a good bit because people were flooding to the beaches instead," Coyle said.
"But we had our best May, our best June and our best September ever. So it balanced out in the end."
Coyle previously revealed his target to top the one million visitor mark, but he said it may be five to seven years before Tayto Park hits that "magic number".
He added that capacity for the park is in the range of 900,000 to 1.1 million visitors per year, and it would be "very difficult to surpass that", given its location outside the capital and major transportation hubs.
Expansion plans
Tayto Park was established in 2010 as the brainchild of Coyle's father, Ray. The elder Coyle is the founder of snack giant Largo Foods, which acquired the Tayto and King crisp brands for €62 million in 2006. He stepped away from the company in 2017.
Since opening its doors, around €60 million has been invested in the park, including the construction of attractions such as the Cú Chulainn roller coaster, the Viking Voyage water ride and a children's driving school, which is sponsored by Nissan.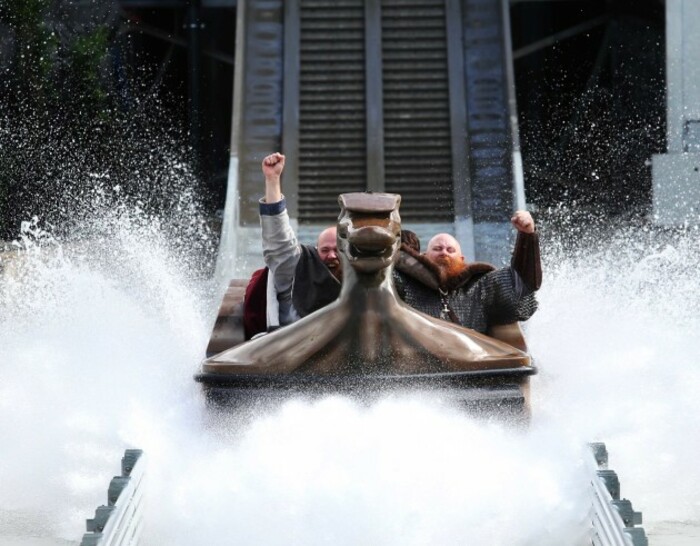 Source: Leon Farrell/Photocall Ireland
The business was also seeking permission from the council for a 250-bedroom hotel on the site, however plans were withdrawn earlier this year. 
Coyle said that he is still "definitely pursuing" a hotel at Tayto Park, however he is waiting until visitor numbers to "go up a bit more" before plans are lodged again.
"It's on hold at the moment, but without a doubt it's something that we need to have here at some stage. It's something we really want and we think will be a great addition to the area and a boost for the park.
"It's absolutely necessary if we want to attract more people (from outside Meath and the surrounding counties) because you can't really get a hotel room that close to us during the summer season."
With new rides and a potential hotel in the pipeline, Coyle said that Tayto Park has plenty of plans to keep expanding over the next few years.
"Most of the things we add to the park take a huge amount of planning and involve a huge expense. But we have plans to spend a good deal more in the future – we need to do that in order to keep people coming back."
This article was updated to include the estimated cost of Tatyo Park's new roller coaster.
Get our NEW Daily Briefing with the morning's most important headlines for innovative Irish businesses.