Tayto Park is planning a seven-storey hotel with sky bars and a slide
The hotel will have capacity for up to 1,000 guests.
TAYTO PARK HAS applied for planning permission to build a seven-storey hotel on the site of its theme park in Co Meath.
Documents for the planning application, which have just been filed with Meath County Council, state that the development will be roughly 32,000 sq m in size, contain 250 bedrooms and have the capacity to house up to 1,000 guests.
The seven-storey family hotel will include a leisure centre which will feature a junior play area and a parents' lounge. The family leisure pool will also house a slide, an exercise pool, jacuzzi, sauna, steam room and plunge pool.
The ground floor will contain meeting rooms and a function room with space for up to 1,200 people. There will also be three restaurants in the hotel and two sky bars on the upper levels.
The company said it expects that the hotel will have 272 full- and part-time staff once completed, with 150 people employed over the construction period.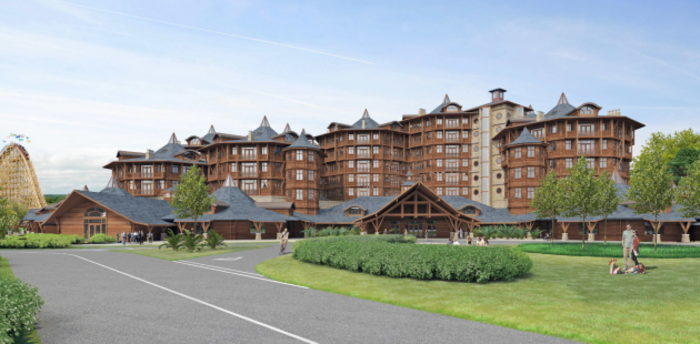 Source: Tayto Park
Tayto Park was first opened to the public in November 2010 and was the brainchild of Ray Coyle, who had a long association with Tayto Crisps.
The Irish businessman has bankrolled some significant investments at the Meath-based theme park since it was opened and advanced a €10 million loan to the company for the development of the its flagship wooden roller coaster.
The park said the roller coaster cost a total of €12 million and was part of a €26 million investment, which also included a wider upgrade to facilities at the site.
The park is one of the country's biggest tourist sites and attracts hundreds of thousands of visitors every year.
The holding company behind the park, Ashbourne Visitor Centre Limited, made a profit of just over €5 million in the year that ended December 2015, up from €1.5 million in 2014, according to the most recently-available accounts.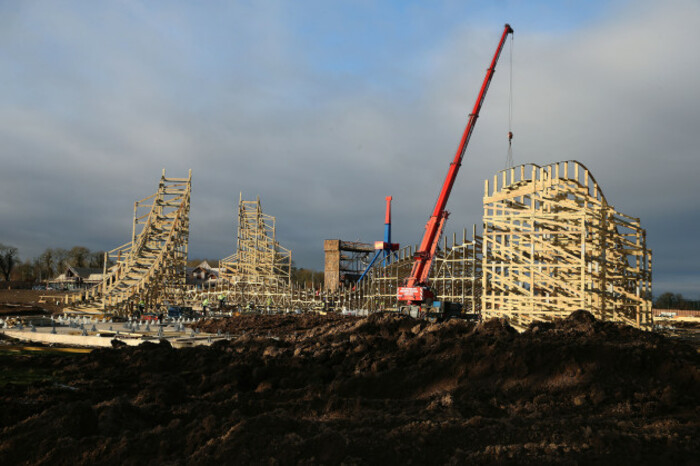 Source: Brian Lawless
Stepping away
Earlier this year, Coyle announced plans to resign from the board of Largo Foods – the company he founded in 1982.
Largo Foods owns the King, Hunky Dorys and Perri brands alongside its most famous name, Tayto.
Coyle's resignation came after he sold his final 25% stake in Largo Foods to Germany firm Intersnack in 2015.
Previously Coyle had sold a 15% stake in his business to Intersnack in 2007 for €15 million.
Sign up to our newsletter to receive a regular digest of Fora's top articles delivered to your inbox.