The latest VC funding figures give mixed signals with numbers down but seed deals on the rise
An Irish Venture Capital Association report shows a growth in early-stage deals in the face of a wider drop.
THE FLOW OF venture capital money into tech firms was down 5% in the first half of this year but seed investments are up.
That's according to the half-year figures from the Irish Venture Capital Association (IVCA).
It found that VC investments dropped to €430 million during the first six months of 2019, but there were notable differences between the first and second quarter of the year with funding increasing over 90% to €233 million in Q2 2019 compared to Q2 2018.
"In the first quarter of (2018), we had two €100 million deals in Intercom and AMCS. Those two mega deals skewed the figures in the first half of that year," director general of the IVCA Sarah-Jane Larkin told Fora.
She said the activity of the second quarter of 2019 was more indicative of "green shoots" in the landscape.
There was a bump in the number of companies raising money with 138 firms raising some kind of investment, compared to 93 in the year prior.
Software firms and life sciences companies account for the bulk of investments this year with fintech seeing a bump, now making up almost 10% of funding.
2019′s biggest investments so far include €66 million for financial services software firm Fenergo, health tech startup LetsGetChecked securing €30 million and fintech company Future Finance raising €23 million.
Seed funding
The ecosystem saw a boost in seed funding with startups like Geowox and Peptalk raising initial funding rounds in the hundreds of thousands.
The IVCA reported a growth in seed funding, which more than doubled from €16 million in the first of half of 2018 to €38 million in the same period this year.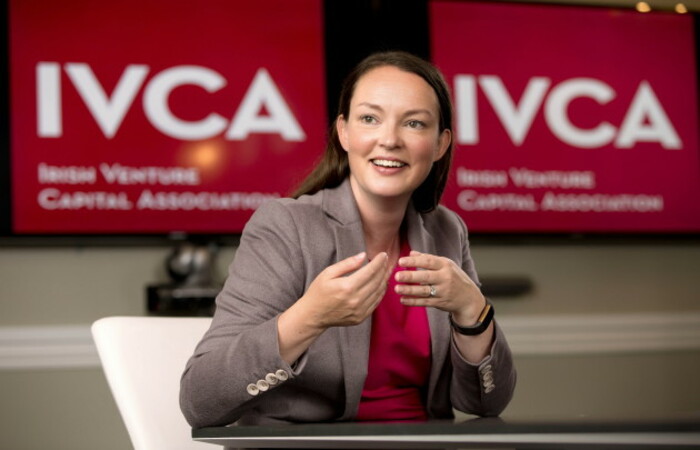 Source: Colm Mahady/Fennells
Access to seed capital has been a regular issue amid Ireland's startup and SME sector and while there has been an uptick, Larkin said that "demand out there at the moment outstrips the supply".
"I know from talking to one of our members who would have accelerators within Ireland and outside of Ireland, seed funding is easier to achieve in other jurisdictions," she said.
"It's great that it's moving in the right direction, but do I think that there's enough there for every potential company that's looking for funding today? I would be doubtful."
The IVCA has also repeated its calls to government to reform the Employment Incentive and Investment Scheme (EIIS), a tax incentive scheme that encourages early-stage investment in companies.
"The EIIS is crucial. It just simply hasn't been operating," Larkin said.
Among the recommendations in its pre-budget submission, the IVCA is calling for reforms to the age of companies that are eligible and the introduction of a preferential 50% rate of tax relief for investment in younger or pre-revenue companies.
"That's one big issue that's slowed down the scheme and then at the actual delivery level where Revenue were quite slow in their processes. We had some people waiting a year for their tax relief to be approved, it just hasn't been functioning."
Get our Daily Briefing with the morning's most important headlines for innovative Irish businesses.