Ireland is 'poised to become the springboard to Europe' for fast-growing tech firms
KPMG highlighted the trend in its latest global VC report.
IRELAND IS POISED to become a 'springboard' to the European market for venture-capital backed firms, according to KPMG.
An analysis of global VC trends from the consultancy firms found that the number of investments worldwide fell in the first quarter of 2017.
Just over 2,700 deals were completed globally during the period, compared to 3,200 in the last quarter of 2016. The value of the deals completed rose to $26.8 billion.
Venture capital activity across Europe also cooled slightly during the first quarter of 2017.
While deal value in Europe remained fairly steady, with $3.4 billion invested during the three-month period, deal volume slumped to a five-quarter low of 565.
However, there was good news locally, as the report noted that Ireland was set to take advantage of the UK's decision to leave the European Union and become an increasingly important market for investors looking to move into Europe.
Springboard
Partner at KPMG Ireland Anna Scally said that Dublin "is increasingly being chosen as the European headquarters for multinational companies and growing firms."
"Other companies, especially in Ireland's strong fintech market, increased operations and added headcount throughout the first quarter," she said.
"Brexit is certainly a factor in this trend and is well-positioned to serve as a springboard to the vast European market. Ireland's straightforward tax regime and strong tech talent base are motivators."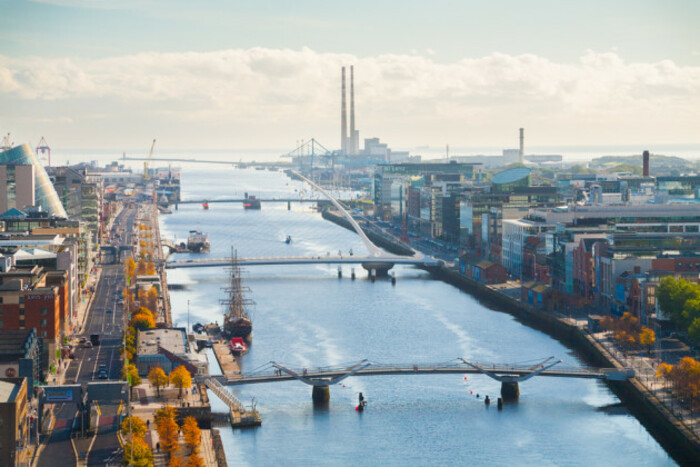 Source: Shutterstock/David Soanes
The report also found that new data protection rules due to come into effect in the middle of May "will also be able provide a consistent data protection framework, an important factor for firms that hold significant banks of customer data".
Irish-based tech companies raised record levels of funding last year.

The results indicated that there is a growing appetite in Irish-based tech companies from international investors, with overseas venture capital firms accounting for more than half of the funds raised.
Early stage funding
Some Irish companies still struggle to secure finance, even though the presence of Enterprise Ireland means that many are able to net some amount of early seed funding.
However, startup-industry figures are hopeful that a raft of new funds targeted at small companies will help address this issue.
KPMG highlighted Frontline Ventures' new €60 million seed and pre-seed fund, announced in February, as being "expected to provide a stronger local capacity for early-stage funding" in its report.
ACT Venture Capital and a new outfit, the Waterford-based Suir Valley, have both announced fresh VC funds so far this year.
Sign up to our newsletter to receive a regular digest of Fora's top articles delivered to your inbox.
read more on