Cha-ching! Irish-based tech firms raised almost a billion euro last year
The life-sciences sector was the 'star performer'.
TECH FIRMS BASED in Ireland raised a total €888 million last year, according to figures from the Irish Venture Capital Association (IVCA).
The IVCA's latest 'venture pulse' survey showed that 2016 was a record-breaking year for fundraising, with the final figure up 70% on the €522 million raised throughout 2015.
It must be noted that the data covers money raised by both Irish-founded SMEs and businesses headquartered here which may have the majority of their operations overseas.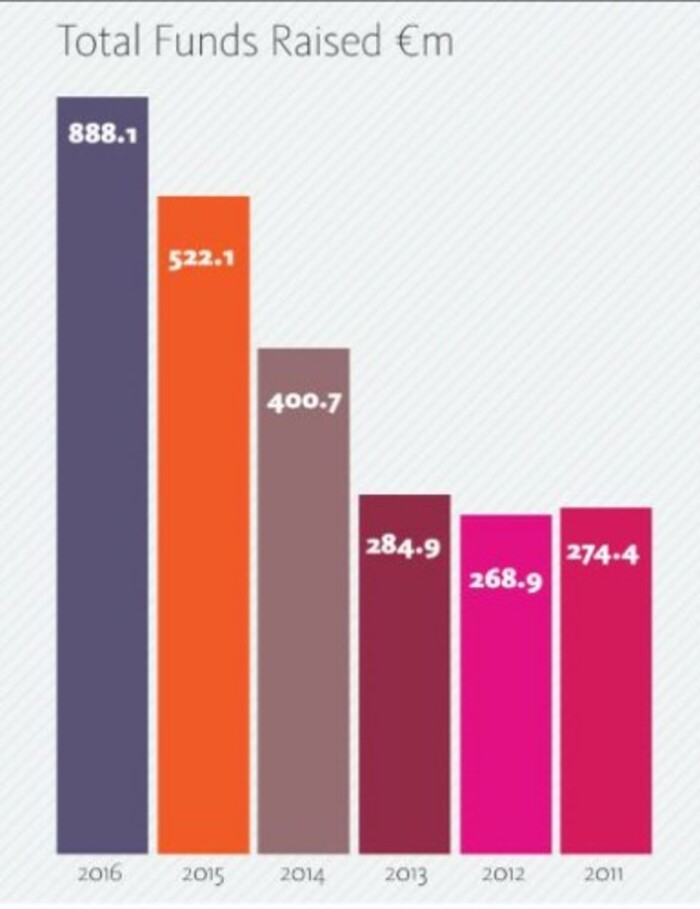 Source: IVCA
Click here to view a larger image.
The survey indicated that there is a growing appetite in Irish-based tech companies from international investors, with overseas venture capital firms accounting for more than 60% of the funds raised.
The life sciences sector was the "star performer", according to IVCA's director general Regina Breheny, and accounted for more than half of all the money raised.
The biggest fundraising round was completed by Dublin-based biopharma startup Carrick Therapeutics, which raised around €84 million to help fund research to tackle a variety of different cancers.
"The life sciences sector in Ireland is showing signs of maturity," Breheny said, adding that the industry has benefited from government investment in research and development through Science Foundation Ireland.
Fintech
The survey noted that different industry clusters have developed in certain parts of the country, "like the medical device sector in Galway".
Breheny said the fintech sector was "another area of growing significance".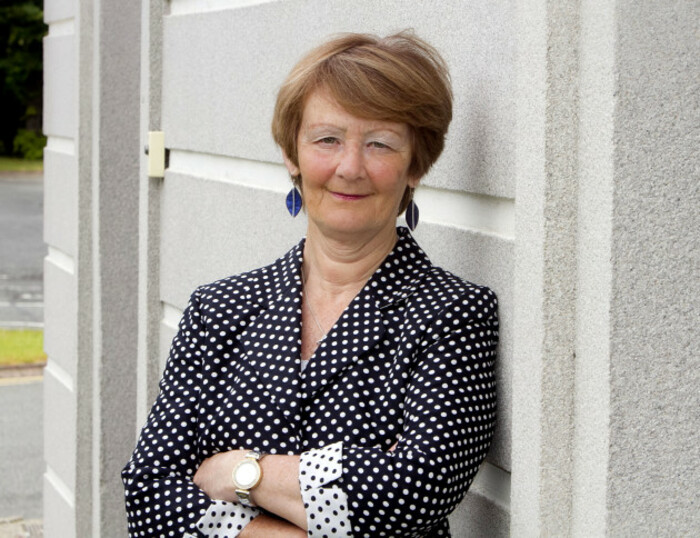 Source: Colm Mahady
"Fintech is the new kid on the block," she said.
"It is disrupting the traditional banking model and growing in response to a different regulatory environment that emerged after the recent financial crisis."
Software attracted less funding compared to recent years, which IVCA said reflects the fact that "the costs associated in building a software business have declined sharply".
More than €70 million, or 8% of all funds raised, went to early stage companies.
The number of companies raising to expand their business has doubled in the last six years while the number of firms looking to raise more than €25 million has trebled.
Recent research from property firm Catella found that Dublin had the highest concentration of startups of any major city in Europe, excluding London. However the high price and low availability of office space for young firms was a problem for fast-growing companies.
read more on