Suir Valley is a new €20m VC fund for software startups – and it's based in Waterford
Barry Downes, one of Ireland's most successful software startup founders, is behind the fund.
IRELAND HAS A new €20 million VC fund for startups, but it won't be housed in a shiny office in Dublin's so-called Silicon Docks – at least, not yet.
The Waterford-based Suir Valley Venture Fund is being launched in Ireland via a partnership between London-based Shard Capital and state agency Enterprise Ireland.
The fund will be managed by Barry Downes, the founder of software startup FeedHenry, which was acquired for €63.5 million in 2014, and Brian Kinane, an entrepreneur with a background in the telecoms industry.
Downes was most recently the head of Waterford-based software research institute TSSG, a role he left to manage Suir Valley – however he will still act as chairman of TSSG on a pro-bono basis.
Speaking to Fora, he said the fund will exclusively invest in startups in the Republic initially but will later branch out into Northern Ireland tech companies.
"We have €20 million to invest, but our goal is to get the fund up to €40 million this year," he said.
"Our goal is to invest that into Irish startups, but longer term there is the opportunity to pull startups into Ireland as well."
In the first half of this year, Suir Valley has planned to open a Dublin office to supplement its Waterford base and will hire a separate investment manager to look after that office.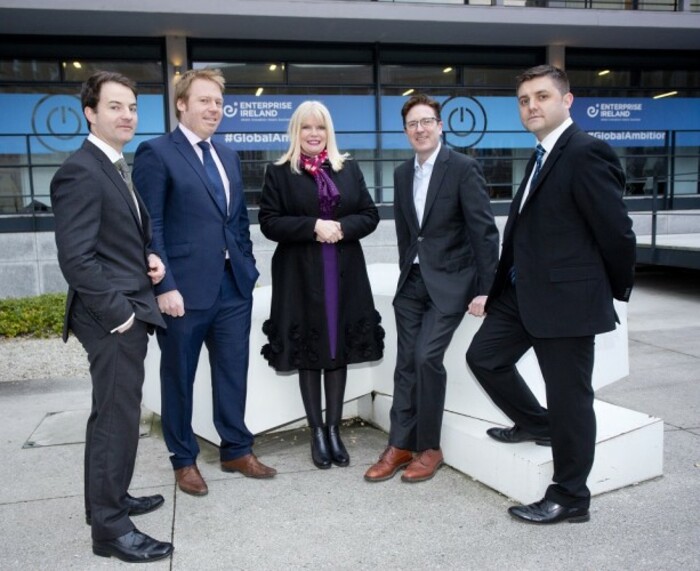 Source: Chris Bellew/Fennell Photography
Virtual reality
Suir Valley will specialise in virtual and augmented reality investments to build Downes' own specialisation in the software sector.
"I've been in the software business for over 20 years. My undergraduate was in computer science, I'm passionate about technology and all I've ever done in my entire life was software," he said.
"So we can invest in any Enterprise Ireland startup but we want to bring a key focus to what we do.
"One of the groups I established at TSSG a few years ago was an augmented and virtual reality group. I saw that as a huge market opportunity for Irish startups and that's why our first investment is in a VR company."
Virtual and augmented reality are two of the more in-vogue tech trends at the moment. Big companies like Google, Facebook and Samsung have invested heavily in the VR industry – which was worth roughly €1 billion last year.
Funding focus
The €20 million raised so far by Suir Valley has come from various sources, including private investors. It is likely to spread the initial money across 20 firms, with the VC outfit offering up to €5 million to individual startups.
One-fifth of the fund has been reserved to allow the firm to breach its normal thresholds and invest in "super-high-growth companies".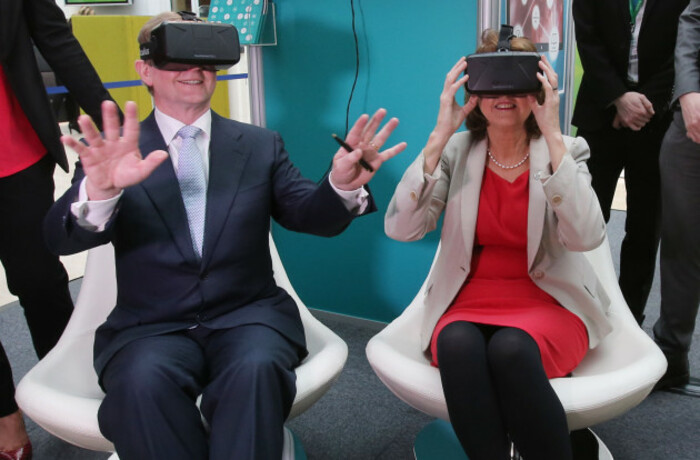 Source: Niall Carson/PA Images
Suir Valley's launch follows in the footsteps of several other major investment campaigns from existing VC funds.
Earlier this week, ACT Venture Capital announced a new, €15 million seed fund, while Dublin- and London-based Frontline Ventures also unveiled a €60 million fund for business-to-business software startups at the pre-seed and seed stages.
However Downes said his firm would have a unique, entrepreneur-led ethos thanks to his and Kinane's backgrounds in building their own companies.
"As previous founders, we have an acute understanding of the challenges they have. I've pitched to many VCs in the past and I know what the feeling is," he said.
"More importantly, when we decide to invest, we're going to go all in and become part of the team – we're not just financial investors."
Clarification: This piece has been updated to reflect that although Barry Downes has left his role as chief executive of TSSG, he will stay on at the organisation as chairman on a pro-bono basis.
read more on