How Dublin startup Flipdish plans to overhaul Europe's 'fragmented' food-ordering market
The company recently bagged €2m to help sway restaurants from big players like Deliveroo.
DUBLIN FOOD-ORDERING software company Flipdish has big plans to help the "hugely fragmented" European food ordering market be more self-sustaining.
Flipdish, which raised €2 million in July, develops a software platform that allows restaurants to build their own online food ordering service rather than using third-parties like Deliveroo.
Chief executive Conor McCarthy told Fora that there are a lot of smaller online ordering systems out there but they were experiencing mixed results.
The Dublin startup wants to be the main platform in Europe for restaurants and takeaways to design their own online ordering sites and apps. Last week it acquired a Dutch firm called OSMB Westphalia to get that process under way.
"(OSMB Westphalia) let us know that they had an online ordering system that they weren't happy with, it wasn't doing what their customers, the restaurants, needed," McCarthy said.
"They were looking for a better system and we had that. We were able to offer their customers a better solution."
The acquisition added 150 Dutch and Belgian restaurants to Flipdish's network.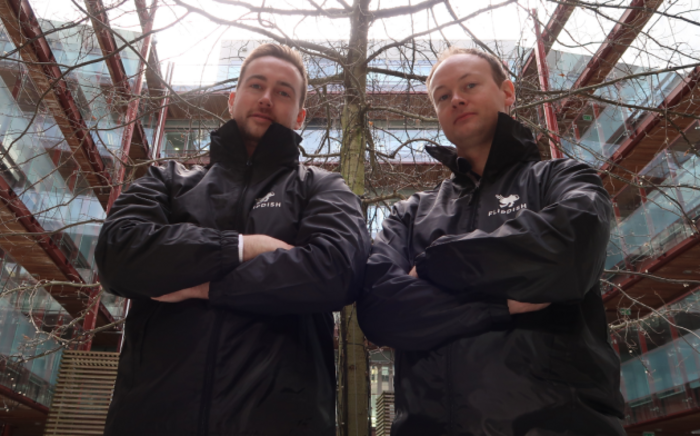 Source: Flipdish
It marks the Dublin startup's assault on the mainland European market. The OSMB deal gives the company one staff member in the Netherlands, while it has hired sales staff in Spain and Scotland.
"We're looking to hire immediately in other regions such as France and Germany. We're putting salespeople on the ground over there and they report directly back to the head office here in Dublin," he said.
However all customer support and success operations will remain in Ireland, McCarthy added.
"We're lucky over here, there are lots of people from all over Europe living in Dublin and people with European languages are relatively easy to come by so we will manage these restaurants around Europe directly from Dublin."
Flipdish has around 800 restaurants, including Chopped and Londis, already using its software and plans to add an average of 70 to 80 restaurants every month across all regions.
"As a company as a whole we've been growing at 10% a month for the last year and we intend to keep that going."
While hiring sales staff in new markets is one avenue for expansion, the startup will also consider more acquisitions.
"A lot of (companies) have struggled to create a really good user experience but they may have a small number of restaurants on their books," McCarthy said.
"If those companies decide that they'd like to sell or offload their customers to a larger platform like ours where we can get a better profit for their customers, then yes (Flipdish would acquire them)."
Competition
Flipdish is trying to stake out its territory in a market that is fragmented – but also extremely lucrative for the most successful firms.
In Ireland, Deliveroo and JustEat dominate the delivery trade, while Uber Eats plans to launch here by the end of 2018.
On the continent, the market is even fiercer, where major players like the Netherlands' Takeaway and German giant Delivery Hero and its sister firm Foodora are all active.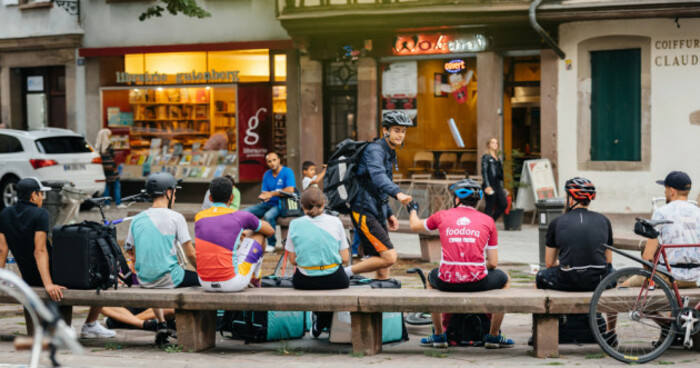 Source: Shutterstock/Hadrian
Flipdish wants to convince restaurants and takeaways to abandon these third-party platforms and instead develop their own sites in order to keep a larger slice of their sales.
According to McCarthy, the likes of Deliveroo and JustEat took customers away from restaurants then essentially sold these customers back to the same outlets.
"We're trying to help restaurants retain their own customers by giving them their own platform with their own branding on it," he said.
"(Restaurants) don't want to be forced to use the portals, they want the control and to be in charge of the business. There's also the accounting, you look at the books and see how much more profitable they are when they use Flipdish."
One of the third-parties' biggest selling points though is that it gives restaurants access to their fleets of cyclists and riders. JustEat has started hiring its own cyclists.
However McCarthy said restaurants using Flipdish typically had their own delivery operations already. Pre-ordering food for collection is also a significant part of Flipdish's business.
"A little over 40% of orders that come through Flipdish are for collection, so if (customers) want to pre-order they can collect and have it ready for them when they walk in."
In this area, Flipdish faces more competition at home with Bamboo, an app that lets users order food for collection. It raised €500,000 in March and is also expanding into Europe as well as Southeast Asia.
[embed id="embed_3"]
Business model
Flipdish's business model depends on a sign-up fee of €399, which includes hardware provided to the restaurant, and an ongoing 7% fee on transactions. JustEat, by comparison, hiked its fees to 13% last year.
"The reason we have structured it like that is it directly aligns us with the restaurant. Everyone here in the office is really motivated to ensure that the restaurants are getting orders," he said.
The 20-person team directly helps restaurants with crafting better websites and menus, running promotions and discounts or setting up loyalty campaigns to gain and retain customers.
"If we see a restaurant hasn't gotten orders, our success team is directly motivated to contact the restaurant and see what's going wrong. If the restaurant doesn't make any money, we don't make any money."
Sign up to our newsletter to receive a regular digest of Fora's top articles delivered to your inbox.