Irish chefs will be asked to be more 'positive' with staff to dispel the Gordon Ramsay image
Chef Network is launching a 'kitchen charter' as worker shortages continue to rise in the industry.
IRISH CHEFS ARE being asked to be more positive with staff and to deal with any problems 'discreetly' in a bid to dispel the public image of Gordon Ramsay-style abuse in the kitchen.
The measures are part of a new 'kitchen charter' from industry group Chef Network being introduced to lift standards and help tackle staff shortages in the sector.
The charter – which will form the basis of a voluntary code of conduct for the industry – calls on chefs to "be mindful of the way we speak to others" and "give regular, positive feedback".
It also encourages workers to "deal with incidents discreetly" and not to "unnecessarily embarrass a chef in front of other staff", among other measures.
Workplaces are also told to prioritise work-life balance, including the consideration of a four-day working week and ensuring staff don't work excessive hours.
Ruth Hegarty, Chef Network's head of community, said that the suggestions for dealing with conflicts were in response to the images of aggressive kitchen management from the likes of British chef Gordon Ramsay that have been "hugely perpetuated in the media".
"They're the images you see of kitchens on TV, and they're the images that we're really trying to dispel," she told Fora.
"We can't deny that this kind of behaviour has existed in the industry, but it probably hasn't to the extent that people might believe. As an industry, we don't think it's necessary to shout and scream at people, and we don't want to perpetuate that kind of culture."
According to Chef Network's charter, chefs should instead "ensure negative feedback is constructive and provides a learning opportunity" and to "chat with the team after a tough service".
Hegarty said that the ideas in the charter came from a series of discussions and consultations with groups of chefs and culinary students around the country.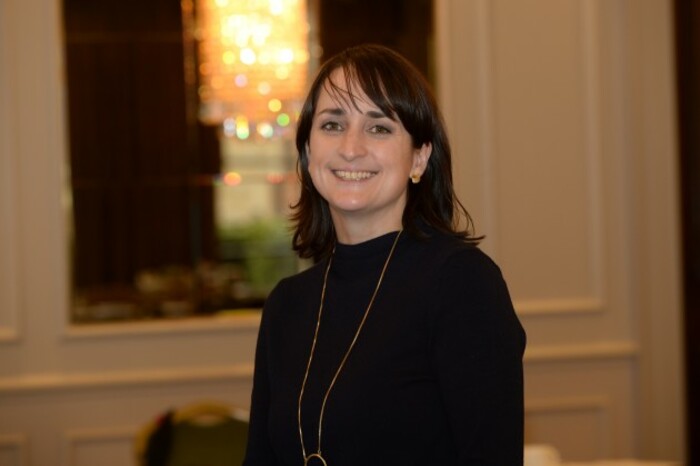 Source: Chef Network
Chef Network estimates that there are around 30,000 chefs in Ireland working across all sectors, from restaurants and hotels to contract catering, retail and product development.
The organisation was launched in 2016 with the aim of creating a professional network for chefs from across these sectors. It has over 3,000 members at present.
It was initially funded by the Irish Foodservice Suppliers Alliance, while it now receives sponsorship from businesses and industry groups for events and programmes, as well as providing subsidised training courses from Skillnet.
Chef shortages
Hegarty said the main reason for the kitchen charter is to address perceptions or issues that may have led to staff and skill shortages in the industry.
It is widely accepted that there is currently a chef shortage in the country. Earlier this year, the Restaurants Association of Ireland estimated that an extra 7,000 to 8,000 chefs would be needed to plug gaps in the sector.
According to data compiled for Fora this summer by jobs website Indeed, the shortage has continued to intensify, with the number of chef roles being advertised on its site increasing by 34% in the last year.
However, those in the industry have failed to agree on what is causing the shortage. Hegarty said that there are many reasons and so there is "no easy answer" to solving the issue.
"For a great many years we had quite high numbers going into culinary training courses. There has been a huge push about creating more training places for chefs and launching apprenticeships.
"So the issue isn't a lack of training places, it's that people aren't staying very long – the industry has a big problem with retention."
While a large portion of the charter deals with staff attitudes, it also includes more practical suggestions around making sure staff get proper breaks, holidays and appraisals.
"The coverage of chef shortages has been very negative – saying that it's not a desirable industry to work in, the hours are long, it's not a good environment with people shouting all day," Hegarty added.
"The industry is in crisis in terms of getting people in and the big question we're asking is how are we going to positively promote the industry, tell the good stories.
"So our view is we have to work on keeping people in the industry before we start talking about getting new people in."
Chef Network's kitchen charter is being launched today along with plans for more training and development programmes, which Hegarty is hoping will be a boost for the industry.
"This is a statement of intent. The next step is for chefs to take these suggestions and put a plan in place for their own kitchen because each one is different," she said.
"A big part of it is that we can't keep complaining about the shortage of chefs – we need to make a positive change in the industry and make sure it's a more attractive place to work."
Get our NEW Daily Briefing with the morning's most important headlines for innovative Irish businesses.