'This will push ethnic restaurants to the wall': New permit rules stoke chef shortage fears
The industry says that staff shortages have worsened.
AS CHEF SHORTAGES increase across Ireland, restaurants fear that new employment rules will put ethnic restaurants at a "huge disadvantage".
In March, the Department of Business, Enterprise and Innovation signed off on new employment permit regulations to make it easier to recruit chefs from non-EU countries.
Under the new rules, if an employer can't fill a vacancy with someone from the European Economic Area (EEA) they can apply for a permit to hire workers from elsewhere.
However, the department set an overall quota of 610 employment permits and introduced a limit of two permits per establishment.
Adrian Cummins, chief executive of the Restaurants Association of Ireland (RAI), told Fora that many in the industry are "up in arms" about the per-venue cap.
He said that before the new regulations came in, restaurants defined as 'ethnic' could apply for permits to hire up to 50% of their staff from outside the EU, but now they are more limited in who they could hire.
"If a Chinese restaurant has four chefs from China and their permits expire – what are they supposed to do now?" Cummins said.
"This will push ethnic restaurants to the wall – some are now considering closure."
Although the RAI welcomed the permit changes when they were first announced, Cummins said this week that the new regulations have "no net gain" as they will benefit some restaurants but put others at a disadvantage.
Restaurants have complained of a severe shortage of qualified chefs in recent years, particularly in areas that require specialist skills.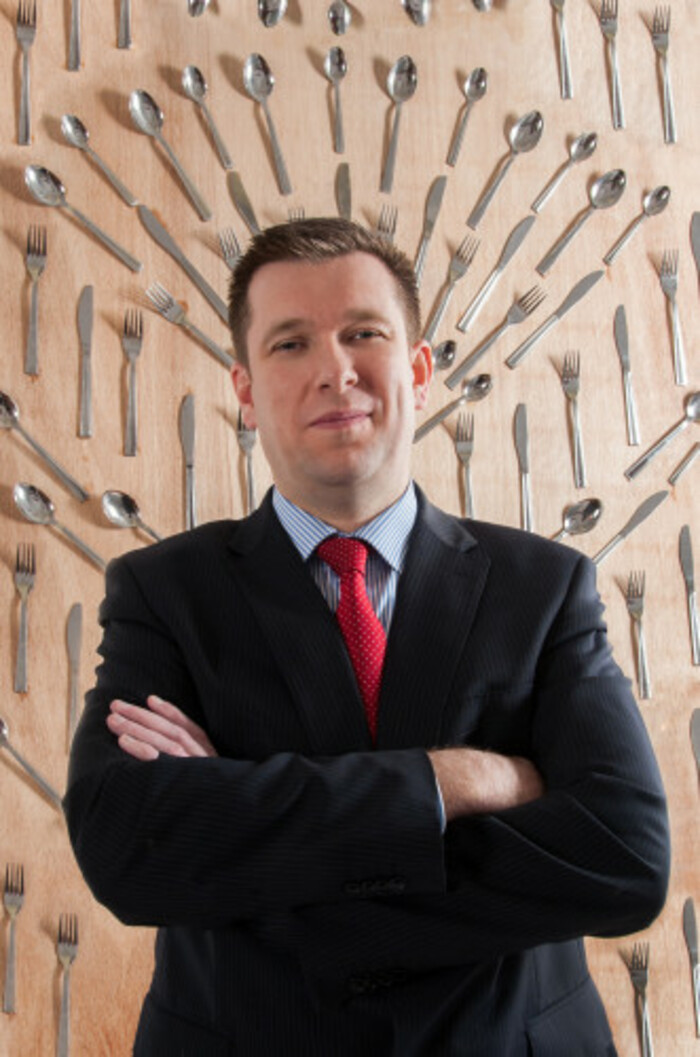 Source: Ruthless Imagery
Permit changes
In response to Cummins' comments, the Department of Business, Enterprise and Innovation told Fora that the quota was applied to "ensure in the longer-term that the demand for chefs is met from a steady supply in the Irish labour market".
"A limit of two chefs from this quota per establishment was set in order to ensure reasonable access to non-EEA labour and an even distribution for all types of restaurant," it said.
The department added that the previous exemption for "chefs specialising in non-EEA cuisine" is no longer applicable and all restaurants may now access chefs on the same basis.
Additionally, the department noted that chefs who were employed on the basis of an employment permit before March of this year do not count towards the new limit per establishment, which meant many restaurants could hire an extra two chefs.
Some 282 employment permits were granted for chefs in 2017, while 236 have been granted to date this year – 111 of which came after the new regulations came into effect.
Chef shortages
Earlier this year, the RAI estimated that an extra 7,000 to 8,000 chefs are needed to fill chef shortages across the country.
According to data compiled by jobs website Indeed for Fora, the shortage has continued to intensify, with the number of chef roles being advertised increasing by 34% in the last 12 months.
A number of kitchen-based roles sit in the website's 'hard to fill' category, with nearly a quarter of chef positions going unfilled for more than 60 days on the site.
Cummins said that the changes to employment permit regulation haven't had any positive effect for the industry and chef shortages remain a challenge for restaurants.
"It's getting worse – many businesses have to close on Mondays and Tuesdays because they don't have the staff. In about six months the dam is going to burst," he added.
The department is now conducting a review of the employment permits system, which will provide recommendations for the future operation of the scheme. It said the review is "currently being finalised", but there is no publication date at present.
Sign up to our newsletter to receive a regular digest of Fora's top articles delivered to your inbox.