Why a global network of startup accelerators has no plans to come to Ireland
The Irishman behind Techstars in New York says a stronger investor community is needed.
STARTUP FUNDING MAY be going through the roof in Ireland, but one of the world's top accelerators is cold on the idea of setting up here – because of a lack of angel investors.
That's according to the Eamonn Carey, the Irishman who heads Techstars' New York startup programme.
The organisation, billed as a "global ecosystem that help entrepreneurs build great businesses", currently runs 27 mentoring schemes worldwide, including in London and Berlin.
However Dublin, which has the largest European cluster of startups outside the British capital, is a notable absentee from the list.
"I'd love to set up Techstars Dublin," Carey told Fora. "There is no shortage of office space, good people, mentors or anything else.
"But the thing that would stop us coming in is, if we are going to run a three-year programme you're talking about probably needing another €15 million sitting somewhere to start putting into those companies. Right now, I don't think that exists here.
"Otherwise we would be graduating them out of Dublin and then telling them to go to London. Then there is no net benefit to Dublin and frankly no benefit to us. We may as well do another programme in London."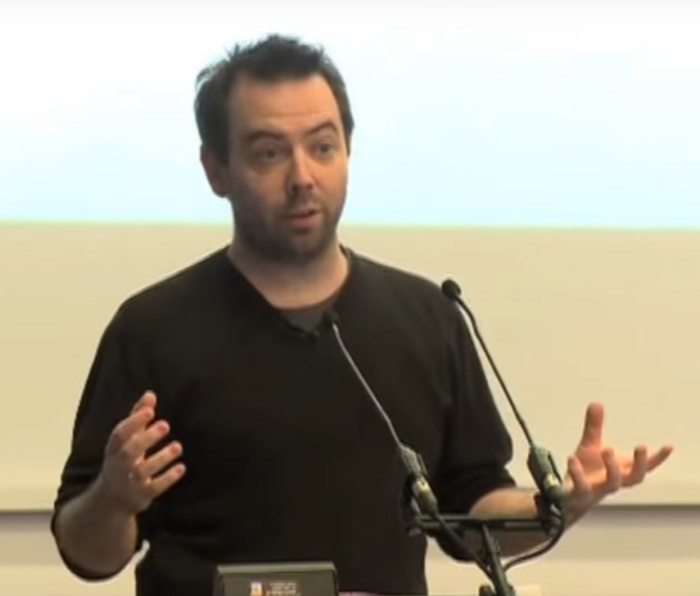 Source: YouTube
Funding
Earlier this week, figures from the IVCA showed that venture capital investment in Ireland topped €888 million in 2016. That's an increase of roughly €366 million on the previous year, although the life sciences sector accounted for most of the funding raised.
Despite the VC boom, there remain few specialist accelerators and structured mentorship programmes for startups in the Republic when compared to other European countries.
Techstars specialises in running accelerator programmes – crash courses for startups that are helped with raising funding and scaling abroad –  with those selected receiving up to €120,000 in return for a stake in the company.
Carey got involved with Techstars five years ago and worked across several European programmes, before moving to New York to oversee one of the organisation's flagship operations.
He started out in the media with RTÉ, before leaving to launch one of the country's first digital agencies. He was also part of the team that developed FarmVillain – a parody of the popular Facebook game developed by Zynga called Farmville – which was bought by Gamestop.
Carey said Ireland needed a better network of angel investors, who should be encouraged with tax incentives that gave them more incentives to put their money into startups – rather than parking it elsewhere.
"In London, loads of people are angel investors and not necessarily because they have a pile of money, but because the tax scheme over there makes is almost stupid not to invest in startups," he said.
Business groups have been pushing for the government to introduce more generous capital gains tax incentives, among other measures, to match those available to investors in the UK.
Carey said organisations like Enterprise Ireland and NDRC were giving startups a good kickstart, but the follow-on funding often wasn't available.
"From the €150,000 funding round to €500,000, and maybe even knocking on the door of €1 million, there is not an awful lot of money here. The folks from Frontline Ventures are really smart, and they're starting to deploy some of it, but there are also a lot of VCs who don't do very much at all."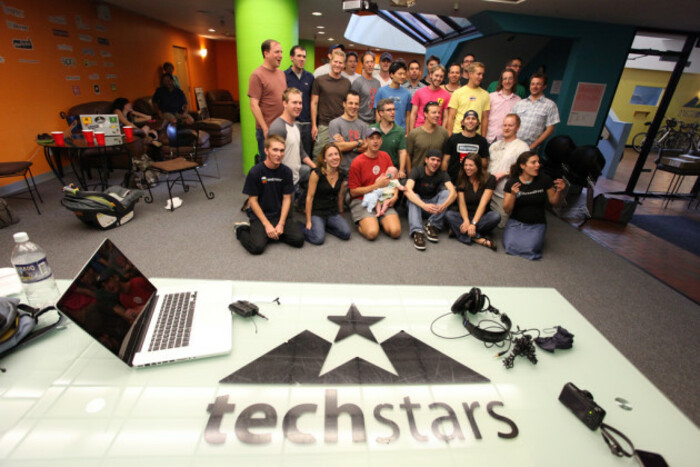 According to Carey, there is a community of ready-made angel investors ready to be tapped into.
"Think about it, there has got to be a couple of hundred people in Hanover Quay making more than €200,000 a year each. There are certainly people in the IFSC making millions a year each.
"I would posit that virtually none of those people invest in early-stage Irish companies because there is no incentive.
"We need some sort of Seed Enterprise Investment Scheme initiative (like in the UK) here to help people deploy capital. It's not wasted money because you are giving money to startups who will hire people and pay more tax."
[embed id="embed_2"]
Ireland already operates the so-called Employment and Investment Incentive Scheme (EIIS), but it offers significantly less generous tax incentives than the UK equivalent and has suffered from low take-up.
Crucial FDI
Fostering a stronger startup scene should be a priority in Ireland, but Carey said that still should be balanced with a healthy influx of foreign-direct investment (FDI).
"Bringing FDI will still be very important, especially if Donald Trump keeps screwing around the visa system in the US," he said.
"So if we can do what we did for customer services and sales support in the early 2000s for mid-level engineering jobs, the net benefit would be unbelievable."
He added that the IDA needs to cosy up with fast-scaling US companies that have raised around $20 million in venture capital funding.
"When companies get B rounds, there should be a box of chocolates or a few cans of Guinness sent. Get people interested and aware that Ireland is an option.
"In New York, the UK government and London City in particular are everywhere. They are at every event, talking to everyone and talking up that city to a degree you would not believe.
"The competition is out there and that's just London. Canada is also down knocking on every door in San Francisco now. So I think there does need to be more communication from Ireland."
read more on