A lack of accelerators could dash Ireland's dreams of being a startup hub
The bootcamps for startups might be a missing piece of the puzzle.
IRELAND HAS AMBITIONS to be recognised as one of the world's leading startup hubs, but a lack of accelerator programmes could dash those hopes.
Compared to other internationally renowned startup capitals, Ireland only has a handful of accelerators left after Wayra Ireland closed its doors last year.
Not to be confused with an incubator, which simply helps a fledgling startup fine-tune its idea, accelerators are more like an intensive coaching session for young companies.
During a programme that typically spans a few months, an accelerator assists early-stage businesses with aspects of business like distribution and raising capital, all in return for an equity stake in the company.
One of the more renowned accelerators worldwide is Y Combinator, whose alumni include tech juggernauts Airbnb and Dropbox.
Successful applicants to Y Combinator receive $120,000 (€107,000) in return for 7% of their company's equity. As part of the programme, startups get coaching on how to develop a product, achieve market fit and scale a company.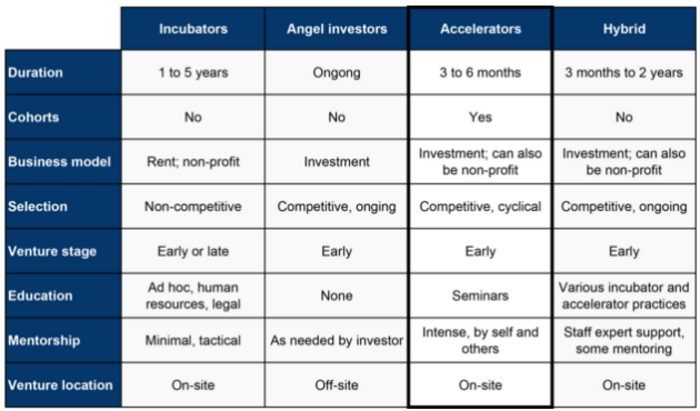 Until last year, Ireland was home to one of Europe's top accelerators. Ultimately owned by Telefónica, Wayra Ireland was one of many startup academies the Spanish telecoms giant had in place across the continent.
The branch was regarded as one of the more successful Wayra accelerators, investing a total of €2 million in 30 startups.
Irish anti-fraud startup Trustev was one of those 30 startups to go through the programme before being acquired by TransUnion for €40 million.
Despite its success, Wayra Ireland wrapped up in May last year when Telefónica sold O2 Ireland to its rival Three Ireland, meaning Irish startups lost a significant resource.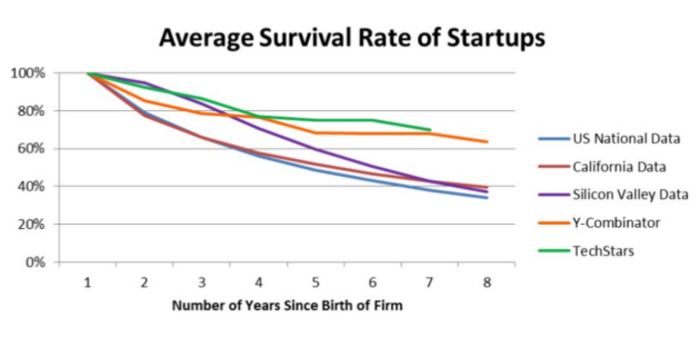 The higher survival rate of startups in accelerators is a key indicator of how valuable the programmes can be.
Speaking to Fora, Startup Ireland chief executive Eoin Costello said with Wayra now out of the picture, the lack of accelerator programmes in Ireland was both worrying and surprising given the country's bustling startup scene.
"We have all the conditions, the talent, the track record and a very good tax rate. Perhaps we need to look at incentives," he said.
"Maybe we need to say to the multinationals will they consider setting up an accelerator programme if we give you premises rate free and exemptions for (research and development) credits on the money invested in startups."
Importance of accelerators
Looking at Israel as an example, Costello said Ireland should aspire to reach Tel Aviv's high density of accelerators. There are 34 programmes in a city with 120 multinationals and a population of 400,000.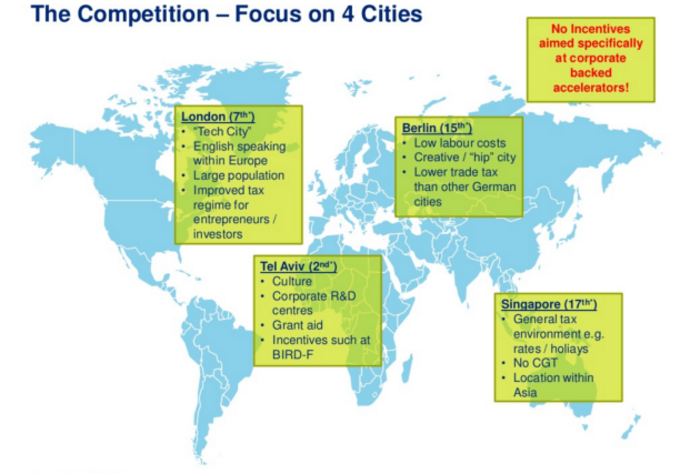 At present, Ireland has roughly 100 multinationals but only a limited number of accelerator-type programmes for startups, including NDRC Launchpad, DIT Hothouse, Mastercard Start Path, and DCU Propeller.
However, not everyone thinks having lots of accelerators in a city is the best setup for securing startup success. Former Wayra Ireland managing director Karl Aherne said getting into one of the programmes "should be hard and should be earned" by fledgling companies.
"If there is a huge volume of accelerators in the marketplace, well then it is very easy to get into one," he said.
"Being in one can then lose its value. I think startups need to value access into an accelerator and therefore there should be a limited supply and high demand."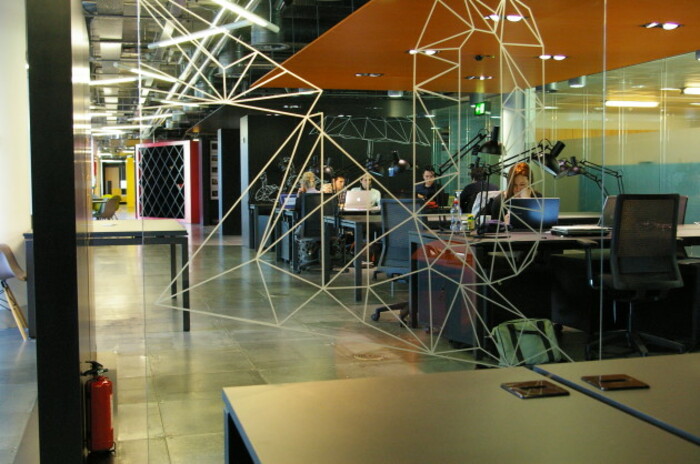 Not a necessity
Startups in Ireland can still thrive without accelerators, according to Aherne.
He said early-stage companies need a combination of knowledge, customers and capital, and accelerators can only deliver on the knowledge base.
"Accelerators don't make great startups, they are one component … one part of the overall jigsaw of a successful startup environment. There is other ways of getting that knowledge," Aherne said.
"The place where knowledge is available is through the community. I don't necessarily mean the startup community, I mean through the business and academia community.
"Since Ireland is such a small and condensed population … there is a very healthy network of experienced domain experts from every field and they have willingness to engage with entrepreneurs. We have that in abundance, more than anywhere else in the world."
read more on