The boss of Diageo's local whiskey says Ireland's luxury range is 'underdeveloped'
The drinks giant wants its new Roe & Co brand to take the lead in the super premium category.
ALTHOUGH IRELAND IS awash with whiskey, one of the biggest alcohol producers in the country thinks the market's 'super premium' and 'luxury' categories are "underdeveloped".
Sitting ahead of value, premium and high-end premium – terms used by the Distilled Spirits Council of the US (Discus) to define whiskey categories – super premium and luxury are tags used to describe whiskey typically costing $50 or more per bottle.
New drinks such as Teeling Single Malt and Teeling Single Grain would fall into the super premium category, as would Jameson's Caskmates range. According to figures released by Discus, sales of super premium Irish whiskey blends are flying.
This appetite for super premium whiskey has driven Diageo back into the market, according to Roe & Co global brand director Grainne Wafer.
"The Irish whiskey category is really dynamic, but the super premium and luxury segment of Irish whiskey globally is underdeveloped. We think there is a strong opportunity to drive growth of premium Irish whiskey. That's where Roe & Co sits," she told Fora.
Wafer said that super premium scotch and American blends are commonly produced in other markets, whereas a lot of Irish whiskey on the shelves wouldn't sit in super premium category.
"You've only got a handful of brands that are operating in that super premium space. There are some starting to build on that, but we believe we can take the lead and shape that segment," she said.
"For example, some of Jameson's new innovations like Caskmates and Teeling's small batches would sit up there. Likewise, that's where Roe & Co would play; in the upper end of that segment."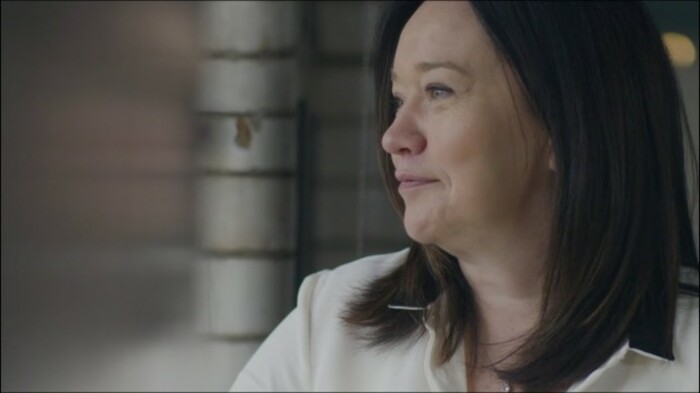 Source: YouTube/Diageo
Busy space
This month marks two years since Diageo announced plans to get back into the Irish whiskey game as part of its €25 million project to launch the Roe & Co brand and build a distillery in Dublin's Liberties area.
The maker of Guinness pulled out of the Irish whiskey market in 2015 when it sold the Bushmills brand to tequila outfit Jose Cuervo. Since then, traction in the segment has picked up.
Irish whiskey is now the fastest-growing spirits category in the world, with global sales up 6% in 2017 to 6.4 million bottles and exports tipped to be worth €12 billion by 2020.
Roe & Co was launched in 2017 during a gold rush in the Irish whiskey sector. At the time, 16 distilleries were in production – compared to just four in 2014 – and a further 13 were at the planning phase.
Two years on, some 21 whiskey distilleries are in operation nationwide and 15 more in the pipeline to be built.
The head of the Dublin Liberties Distillery – Roe & Co's nearby neighbour – said last year that the market is in danger of becoming saturated and predicted that a lot of new entrants won't survive the next decade.
Wafer said she isn't so sure about the negative outlook that the Irish whiskey sector is getting too busy. 
"Across the board, we welcome the vibrancy that's in the category. I think it's incredible to see that resurgence. It's going to be really vibrant and I think that's really good for the category," Wafer said.
She added that there is plenty of space for new entrants to grow because a lot of Irish whiskey sales are concentrated in Europe and the US.
According to figures released by the Irish Whiskey Association, over two-fifths of all the spirit's sales came from America last year, with Russia, France and the UK the other top global markets.
"We think operating in a vibrant category is good for everyone and we think we can be the winner in super premium," Wafer said.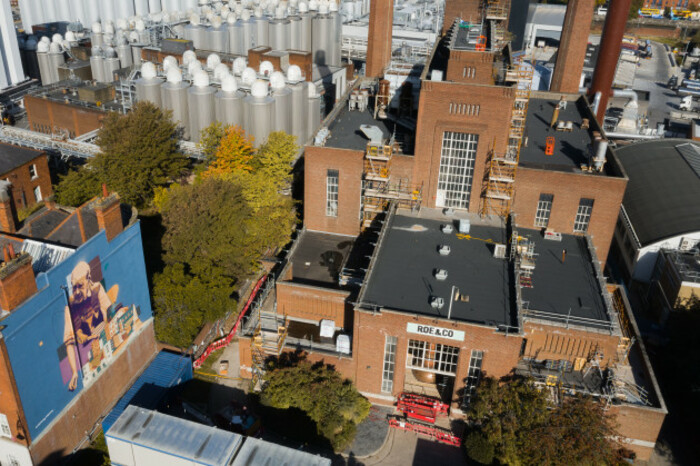 Source: Roe & Co
Liberties distillery
Bottles of Roe & Co – made using whiskey from a handful of unnamed Irish sources – have already been on the shelves in many European markets since the brand was first announced.
Sales results for the brand have not been released by Diageo in its annual reports over the past two years and Wafer said the company does not share revenue projections.
Later this year, Roe & Co will start in-house production of its own blend – which will take three years to mature – when its new distillery in an old Guinness power station in Dublin 8 is finished.
Wafer said a lot of her focus for 2019 is on getting the facility open on time and launching the accompanying visitor centre by June.
"It's already been named by Lonely Planet as one of the 10 best new openings in the world for 2019. It's exciting and puts us on the map," she said.
"We're fully in the midst of installation right now, we have our copper stills in place. It will be up and running in terms of distilling from May and then open to the public from late May or early June."
The new facility will sit within a stone's throw of a number of similar tourist attractions in the area, including the Guinness Storehouse, Teelings Distillery, Pearse Lyons Distillery and the Dublin Liberties Distillery – with Jameson's visitor centre also a short walk away.
Wafer admitted there is a lot of competition nearby, but said this is a good thing for attracting tourists to the area overall.
"Obviously we're in Dublin 8, there's a lot of amazing visitors experiences. From a tourism perspective, this is really exciting," she said.
"I think it's great and in terms of the industry, I think it benefits when tourists are seeing this area as a destination to come and experience Irish brands."
Get our NEW Daily Briefing with the morning's most important headlines for innovative Irish businesses.